NS SD70 #2539 was in storage at Altoona, PA on May 17, 2017. While the unit is in bad
need of repainting, as part of the NS "surge fleet", it will probably not get repainted until
it is eventually rebuilt with AC traction as an SD70ACC.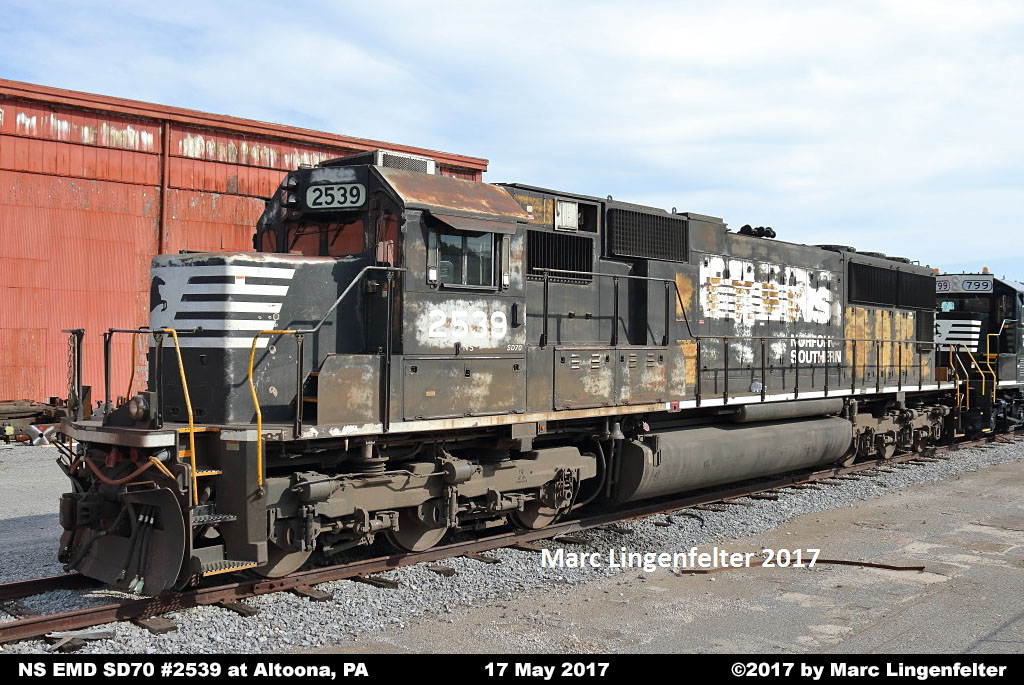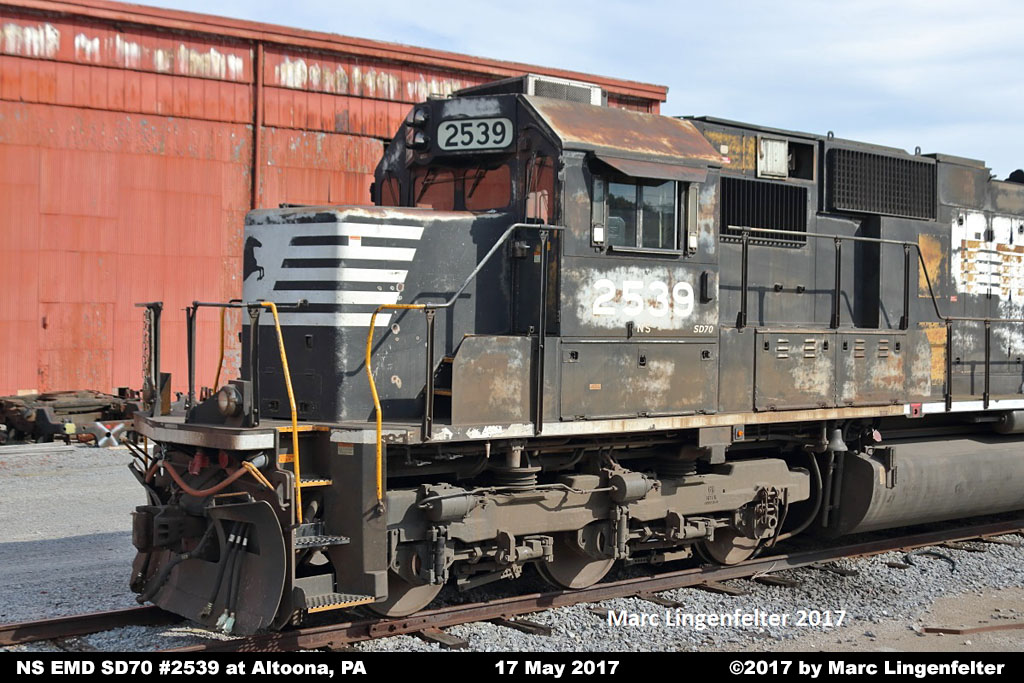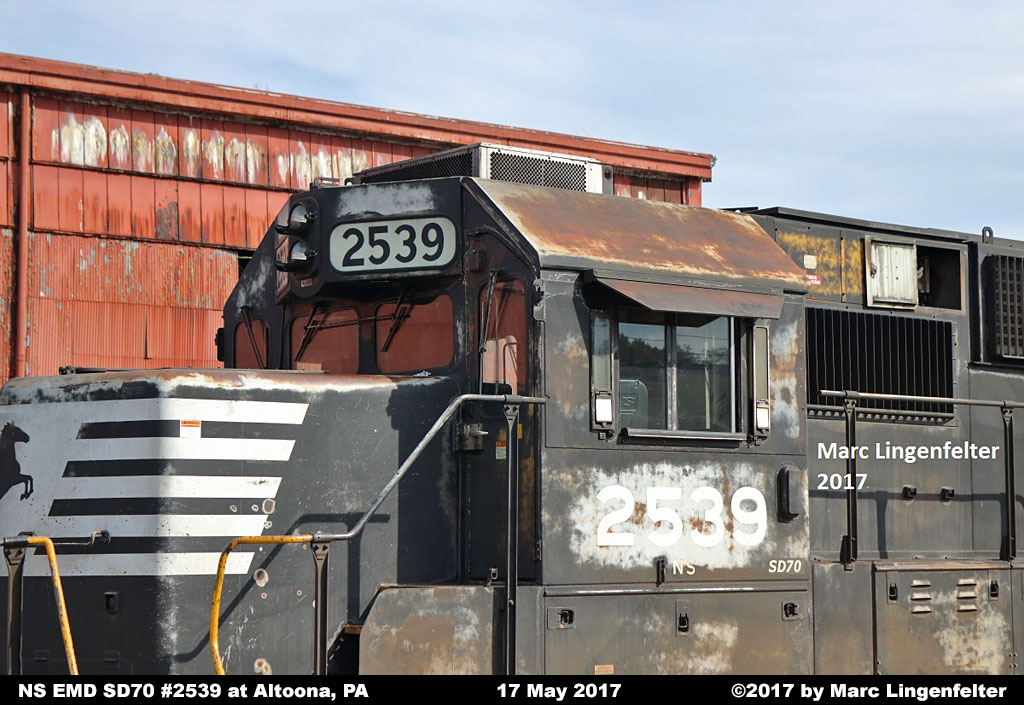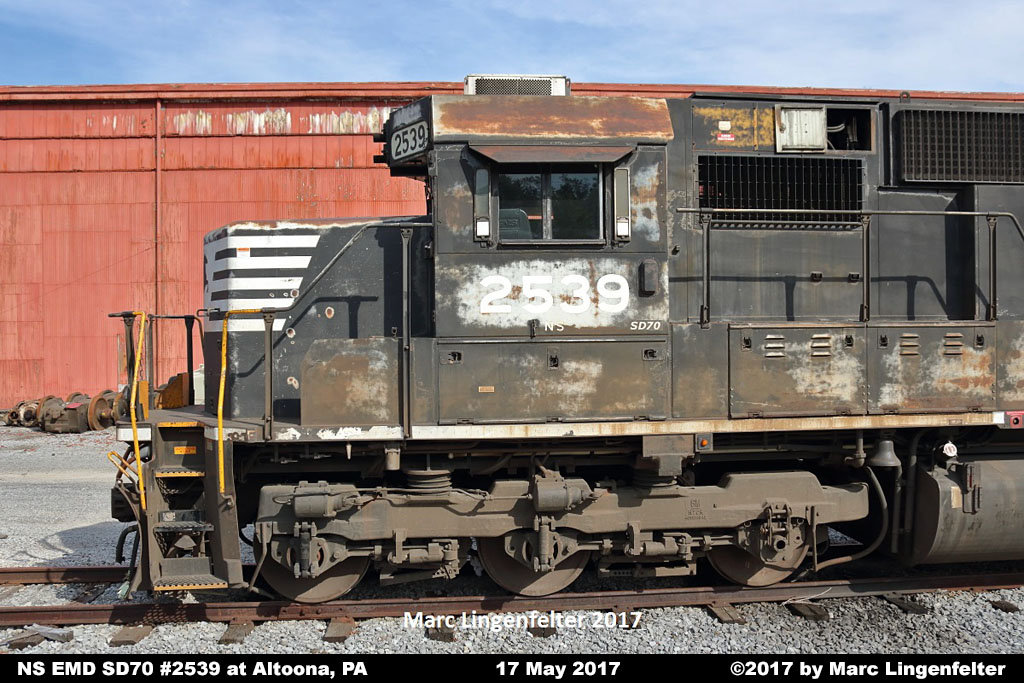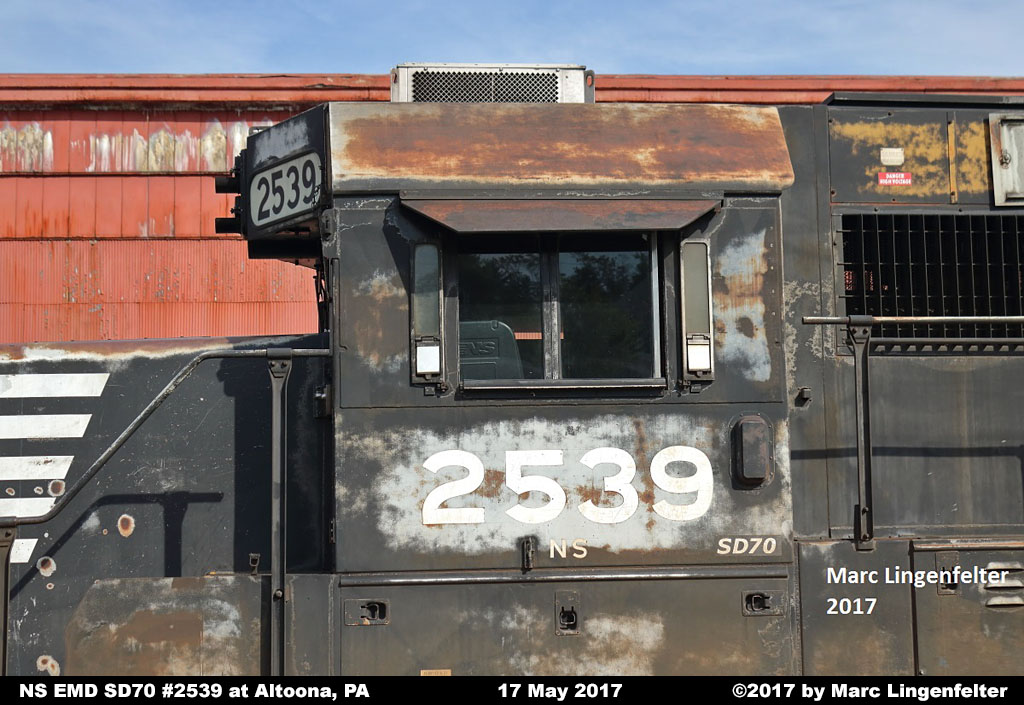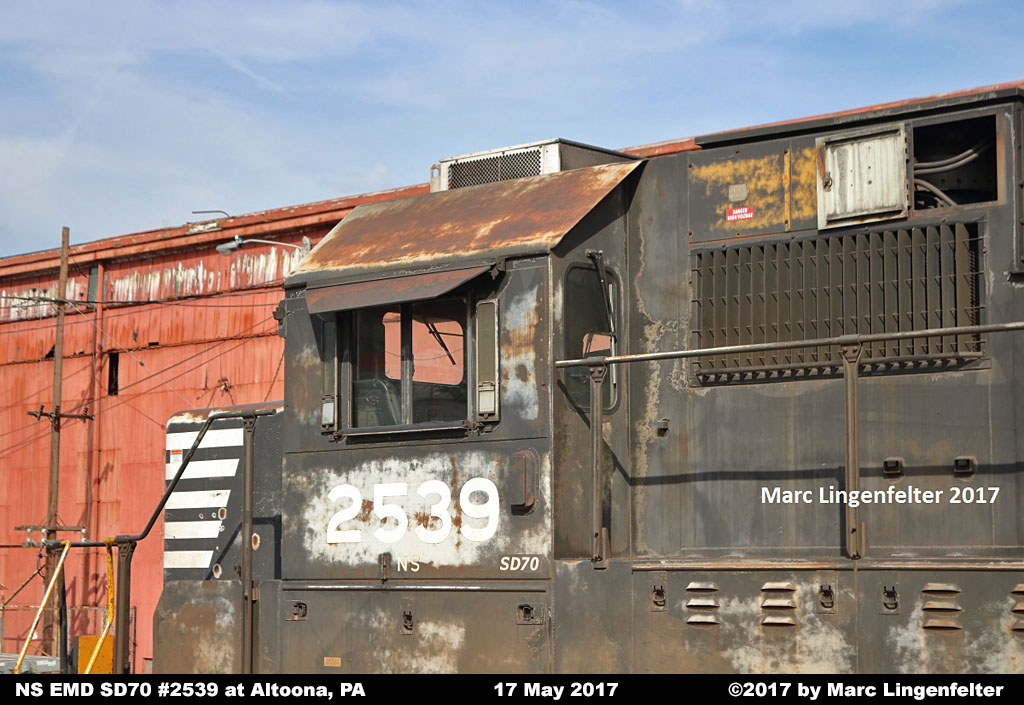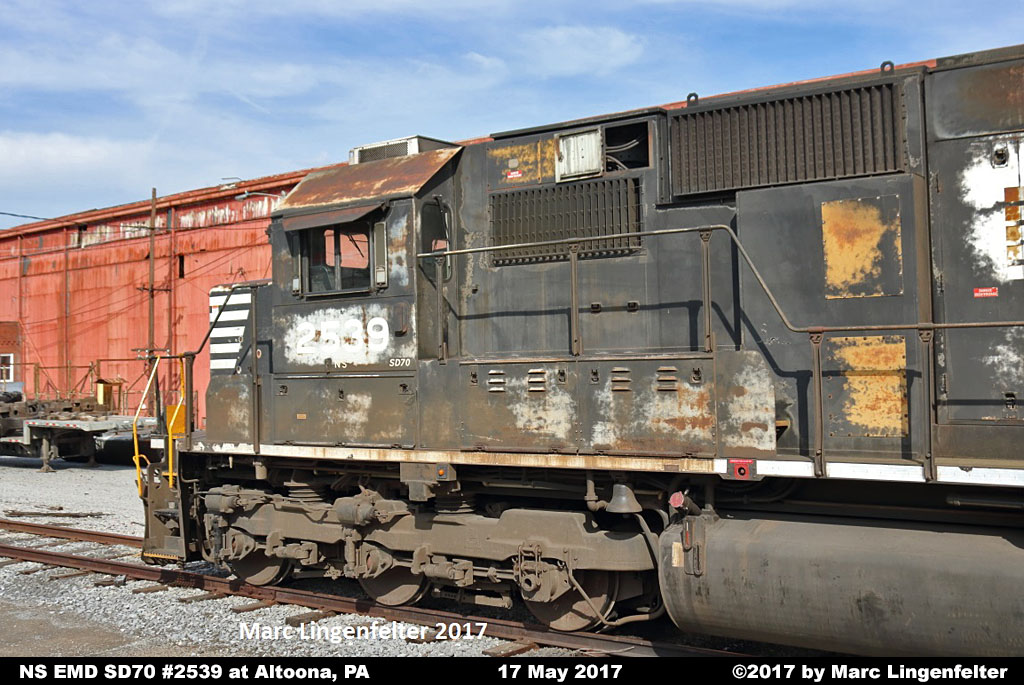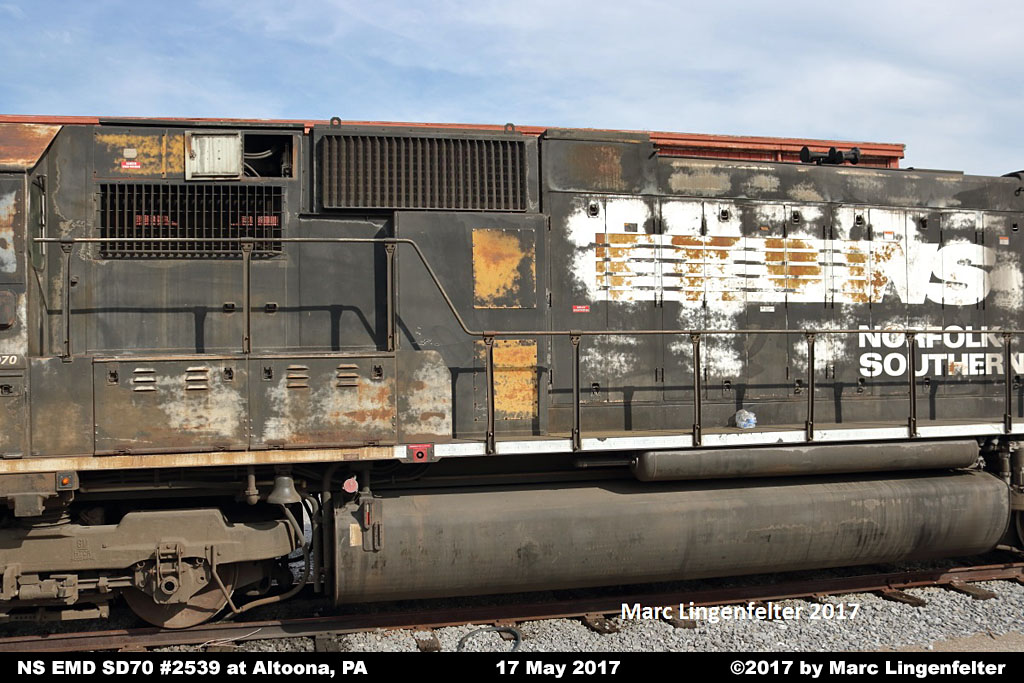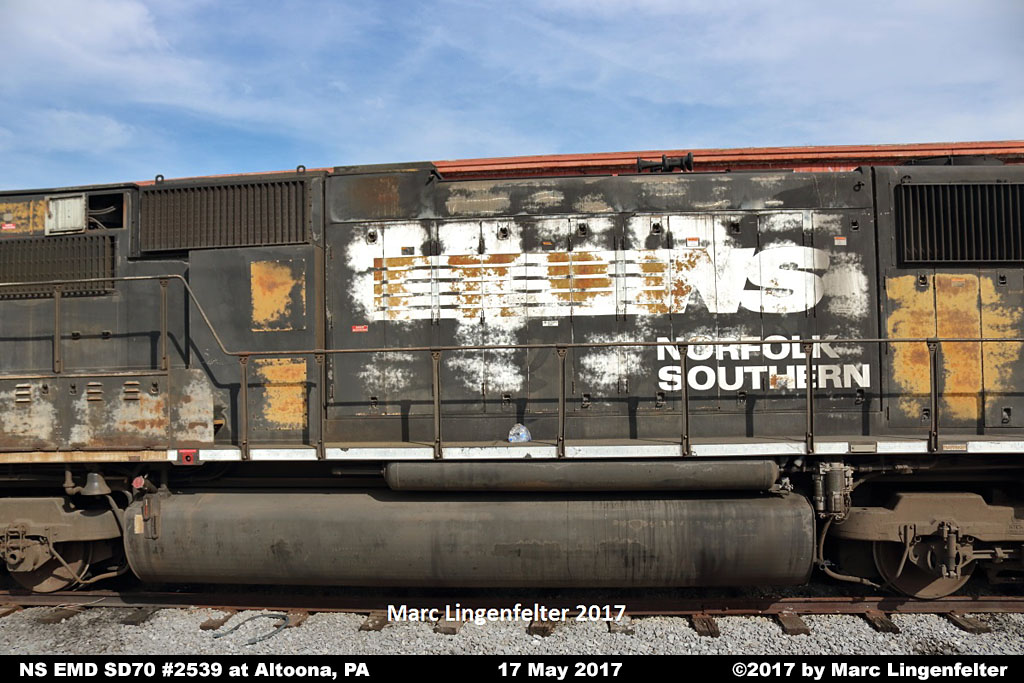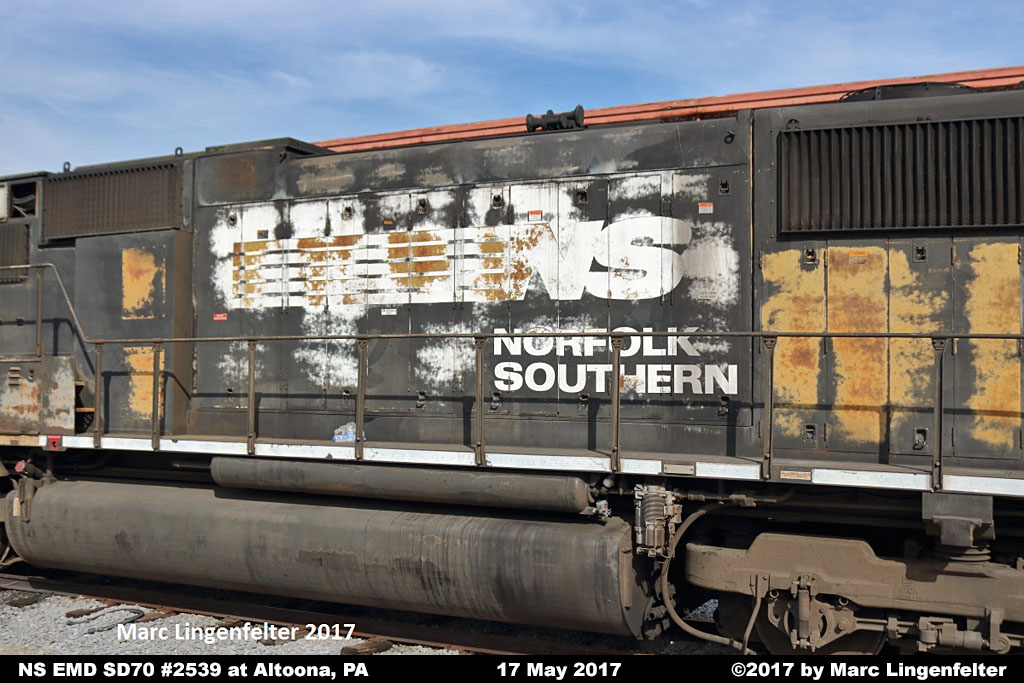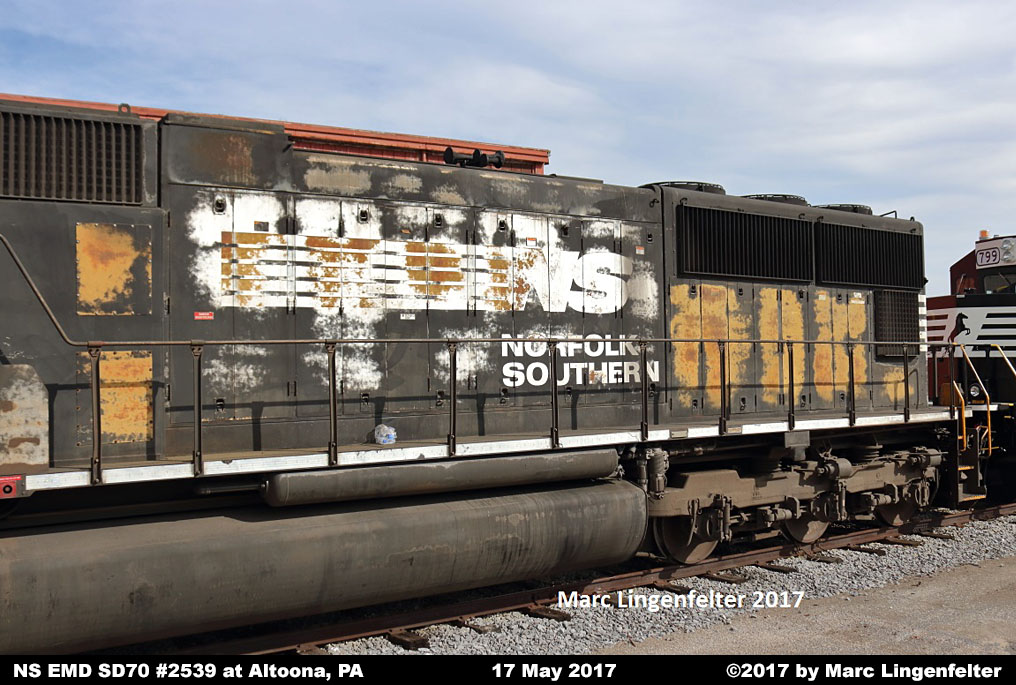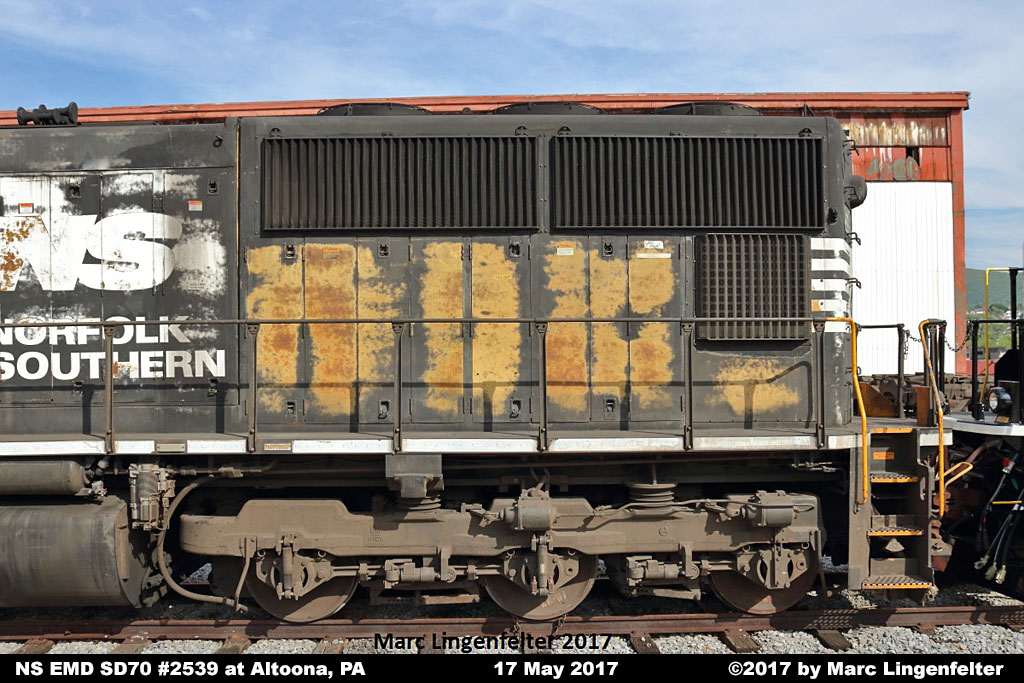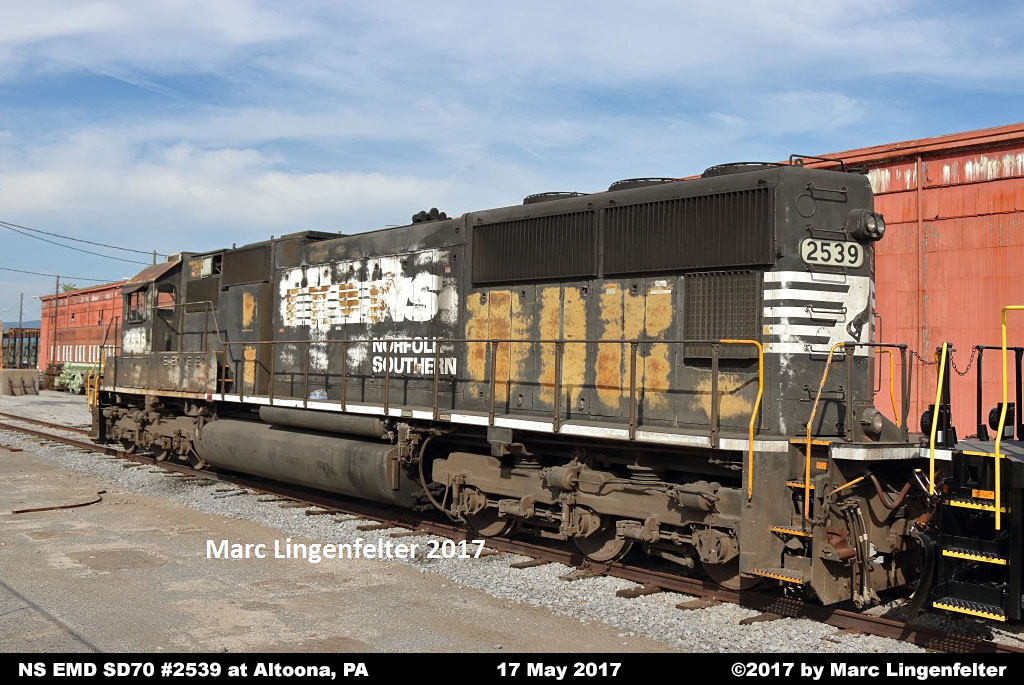 ---
Please Note: This is the personal home page of Chris R. Toth. It is not affiliated with, sponsored
nor supported by Norfolk Southern Corporation.

Information and photos from this website should not be used without permission and/or proper credit.