Following completion of collision repairs and repainting at the NS Juniata Shops, NS
SD70 #2566 was stored as part of the NS "surge fleet" at Altoona, PA on August 30, 2017.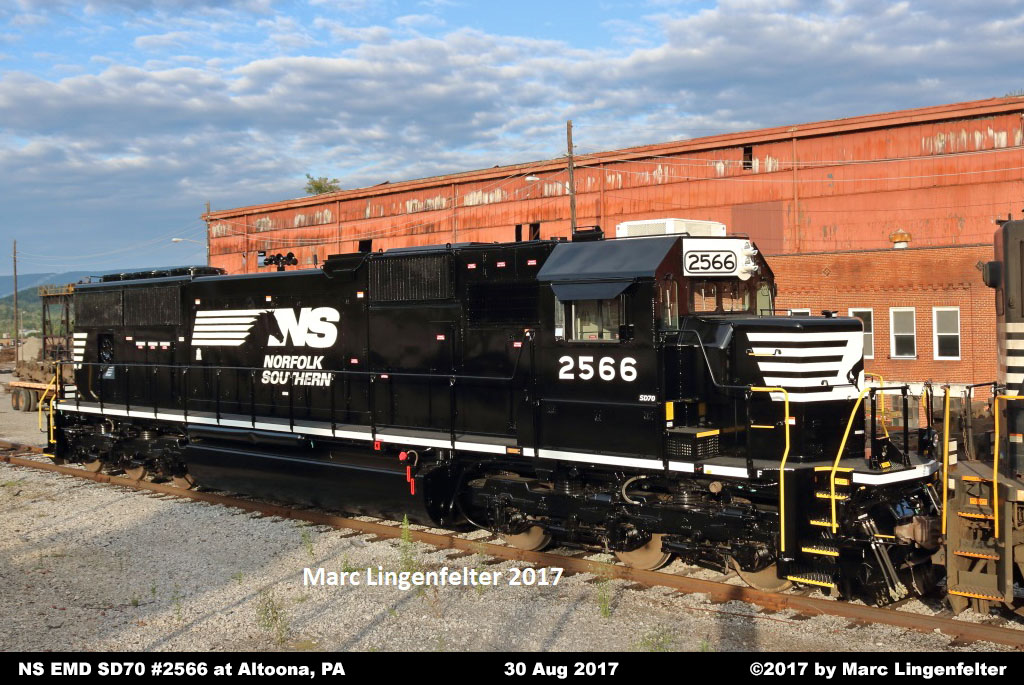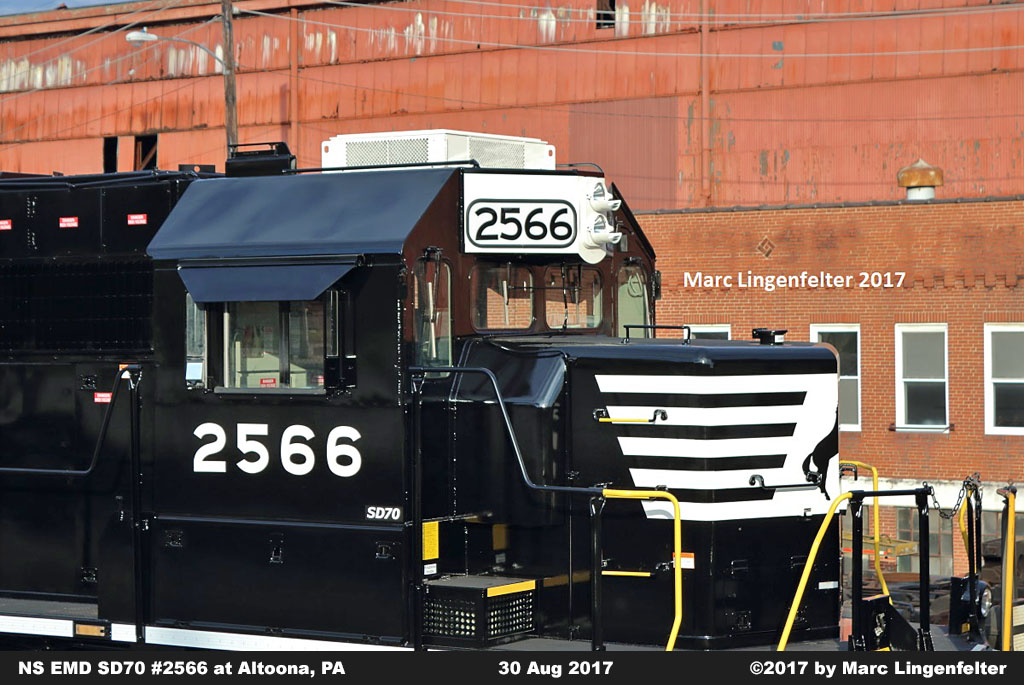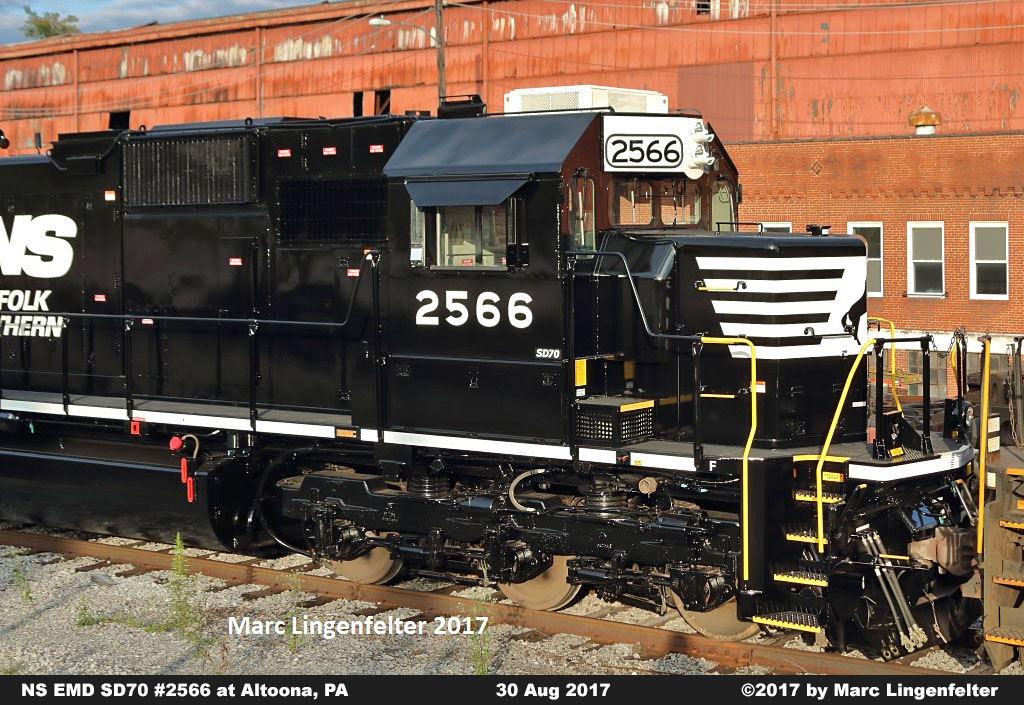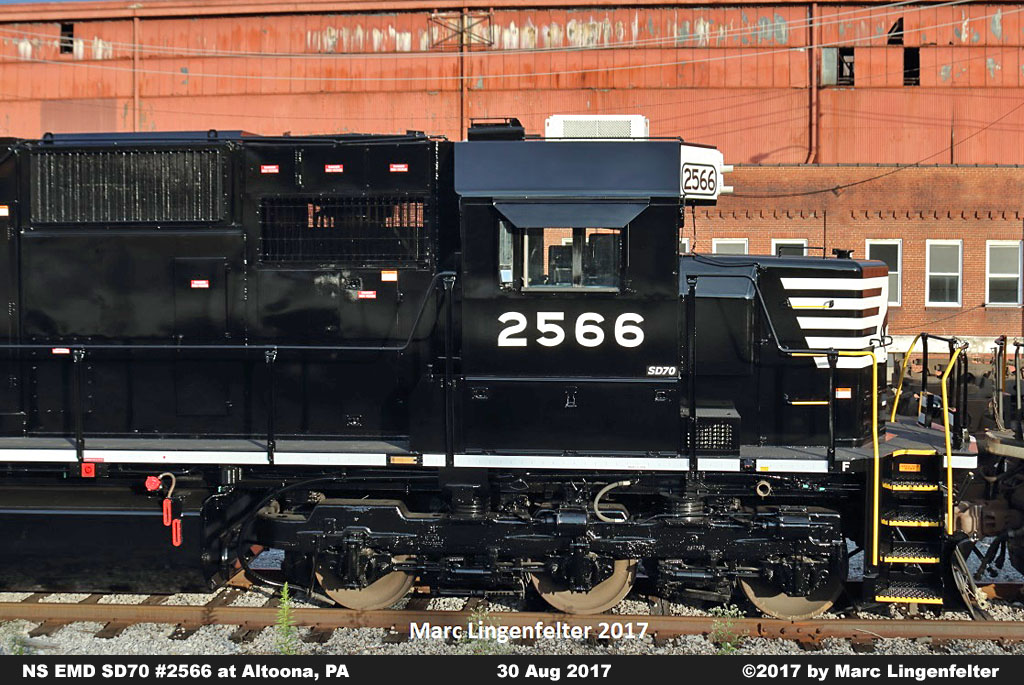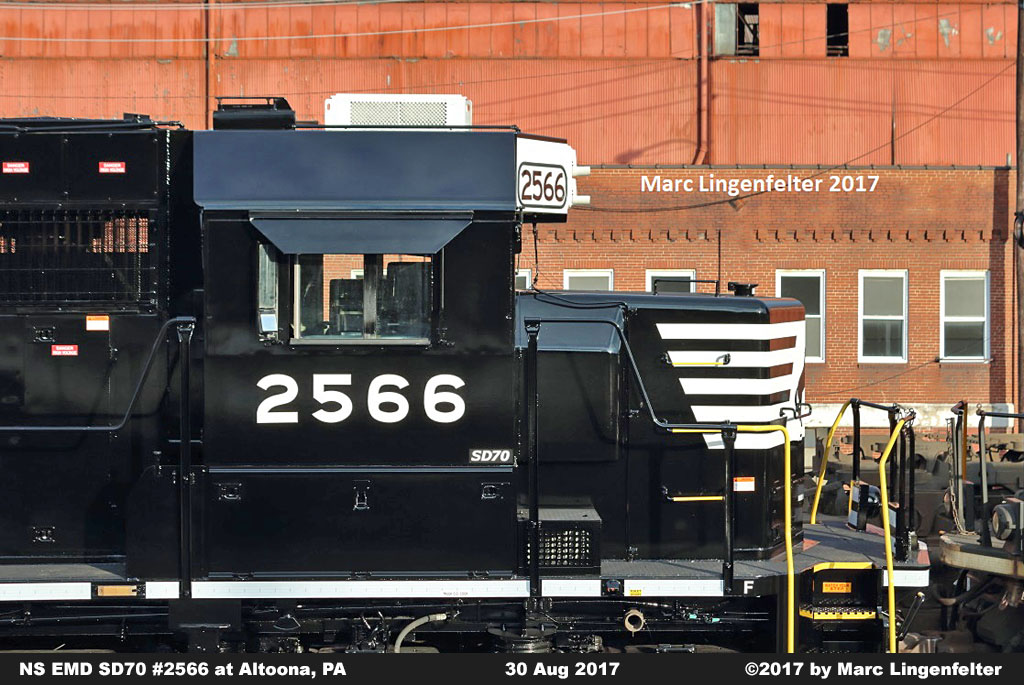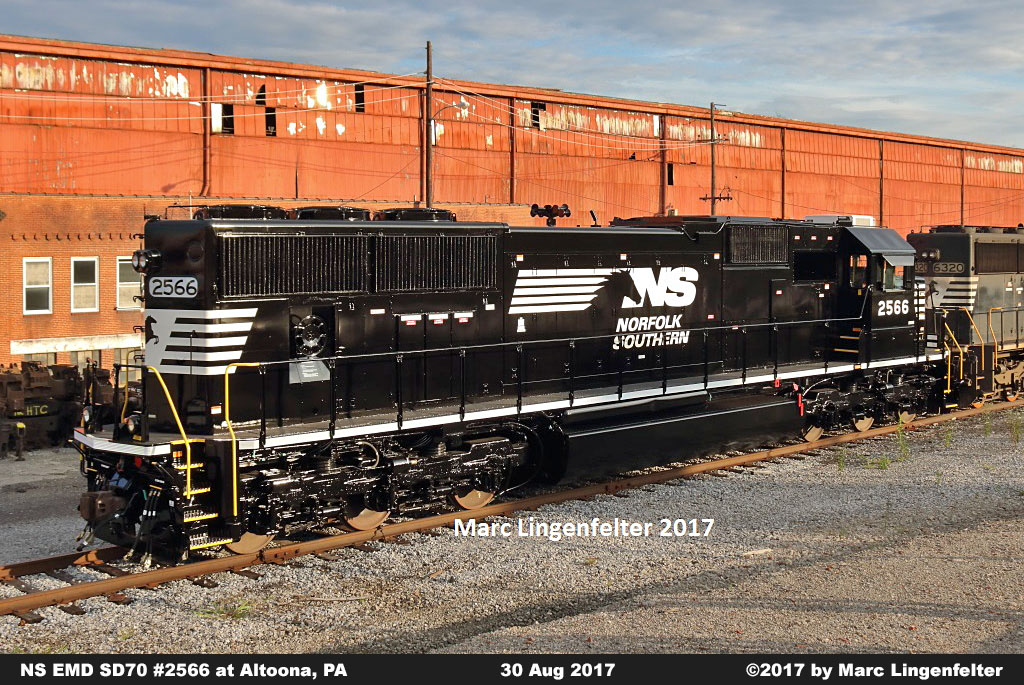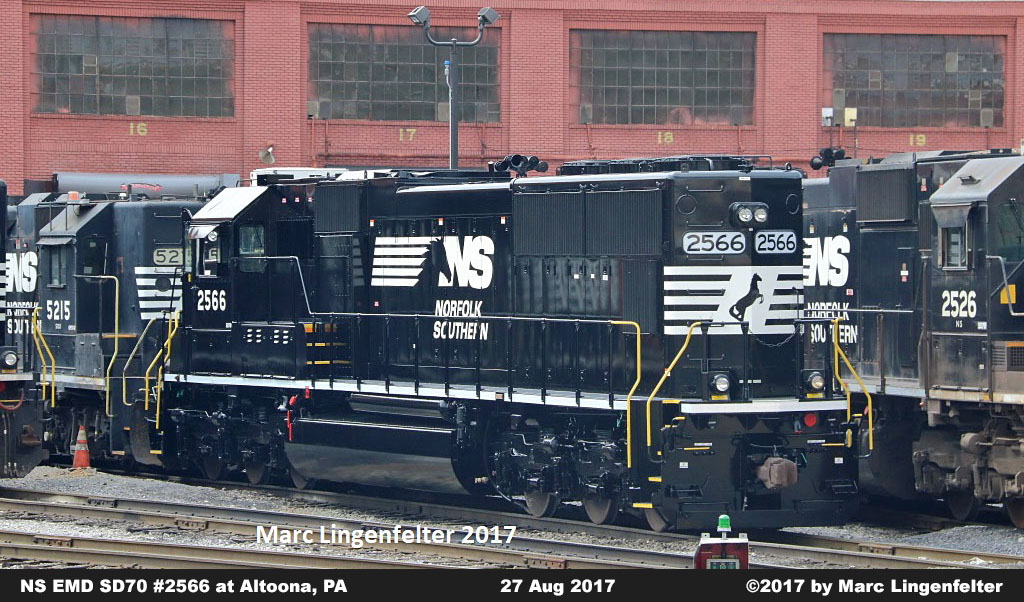 The 2566 was inside the NS Juniata Locomotive Shop on August 5, 2017. Collision
repairs that had been completed included the replacement of the left side of the cab
with the salvaged cab side of NS GP38-2 5151, the front portion of the low short hood
was replaced with a portion of a new EMD low short hood that was on hand at Juniata,
and a new snow plow had been installed. The unit would soon go to the paint booth.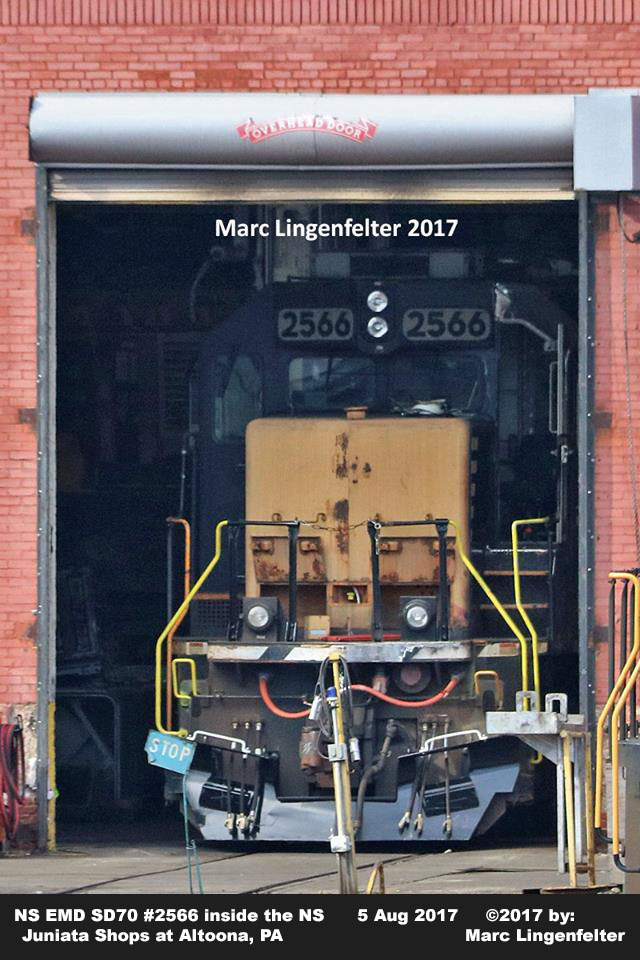 NS 2566 was outside the NS Juniata Locomotive Shop on June 15, 2017, awaiting
collision repairs. The unit was the lead unit on NS train 10X on Jan 4, 2017, when it
collided with a log truck at Collinsville, AL.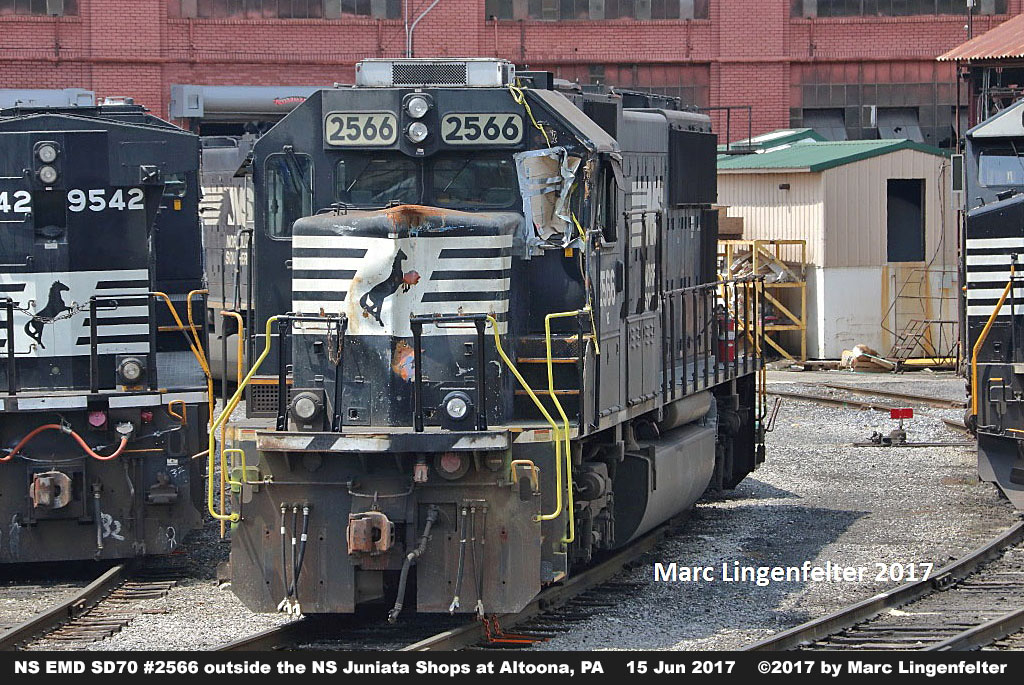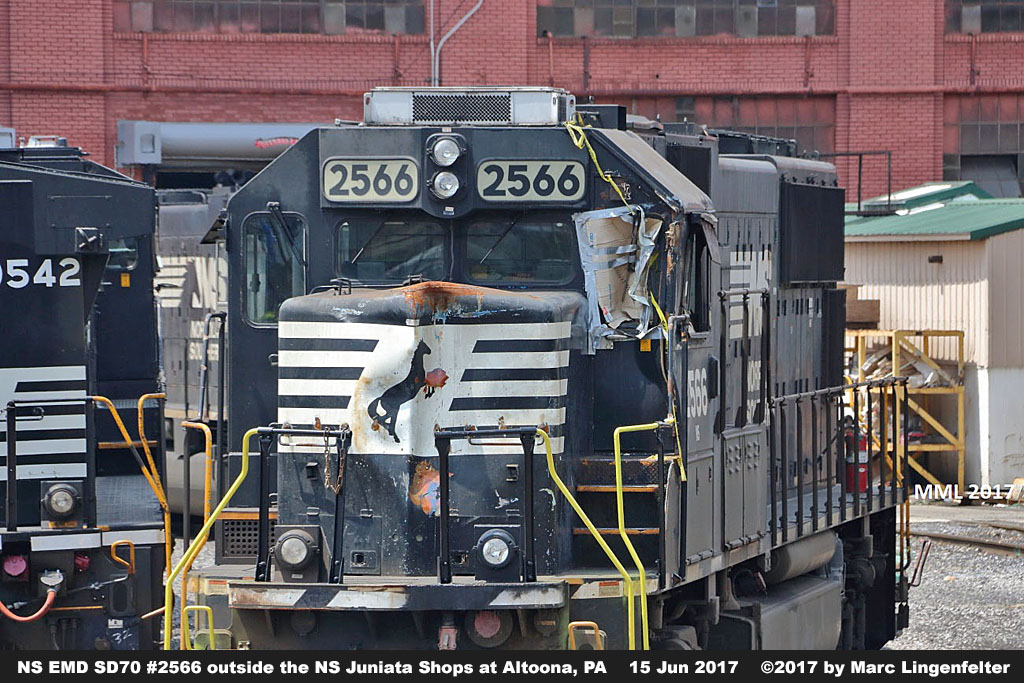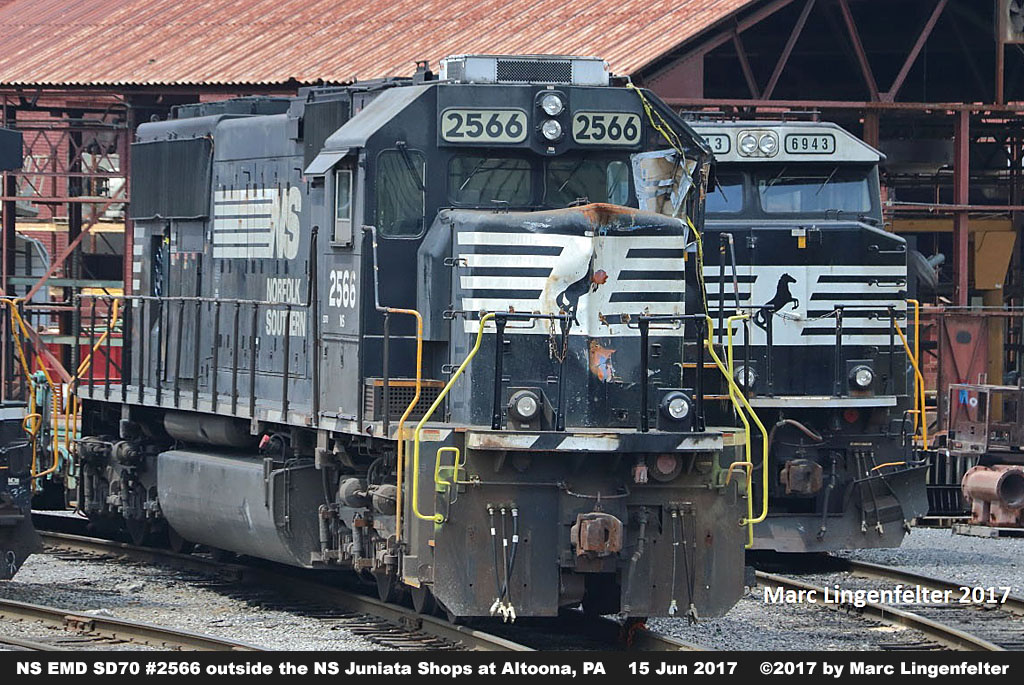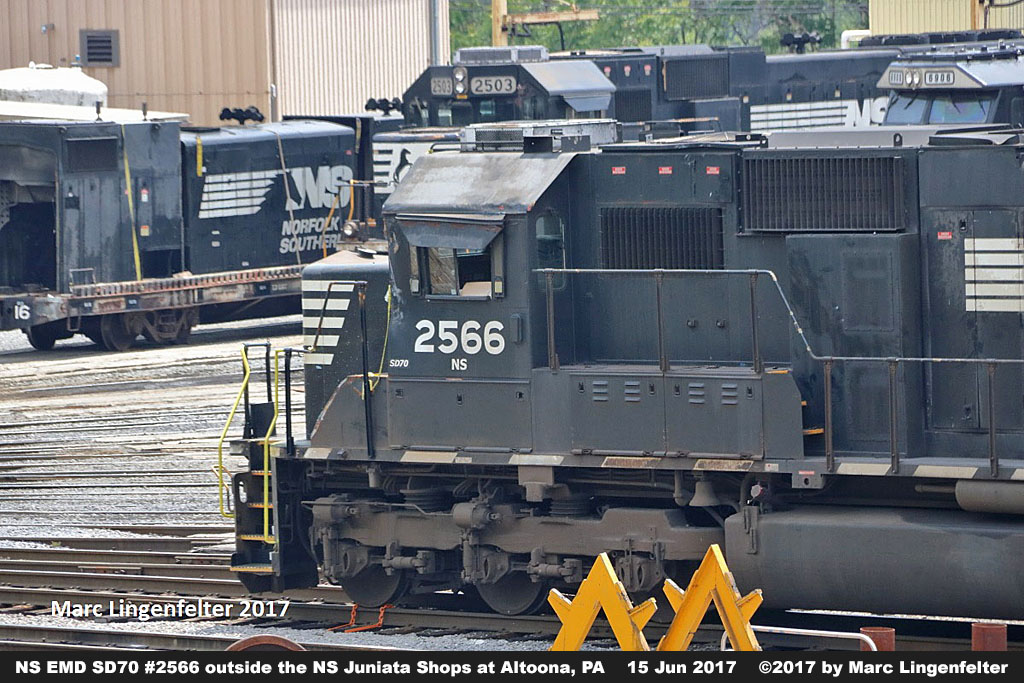 A look at the 2566 from May 2007: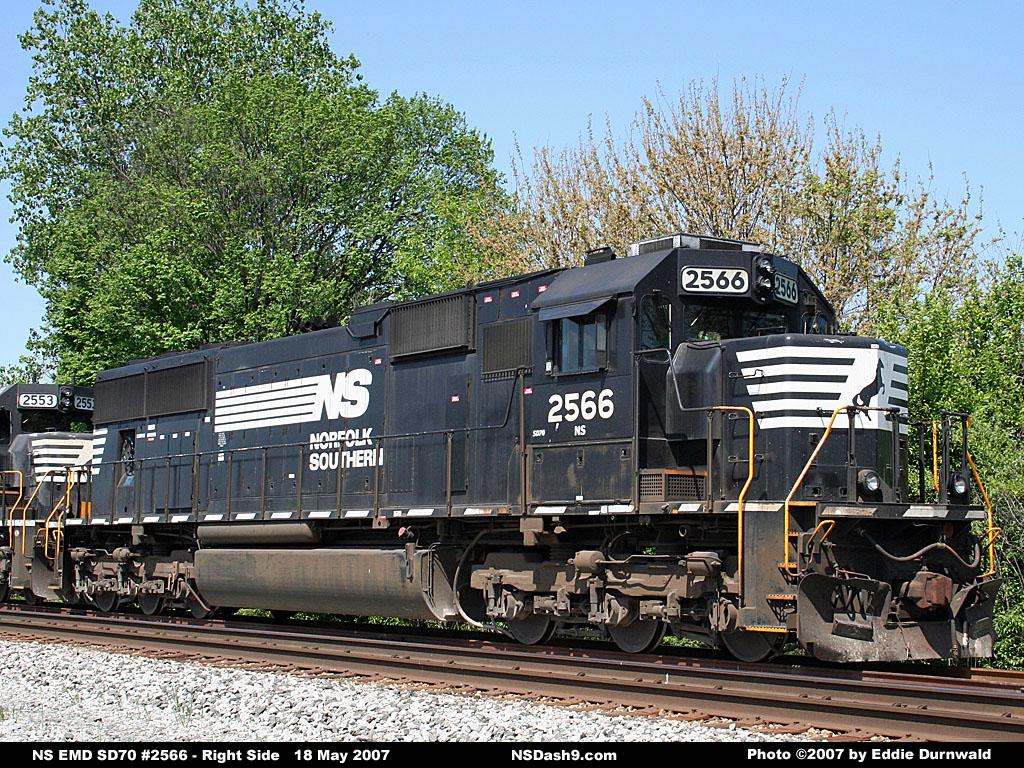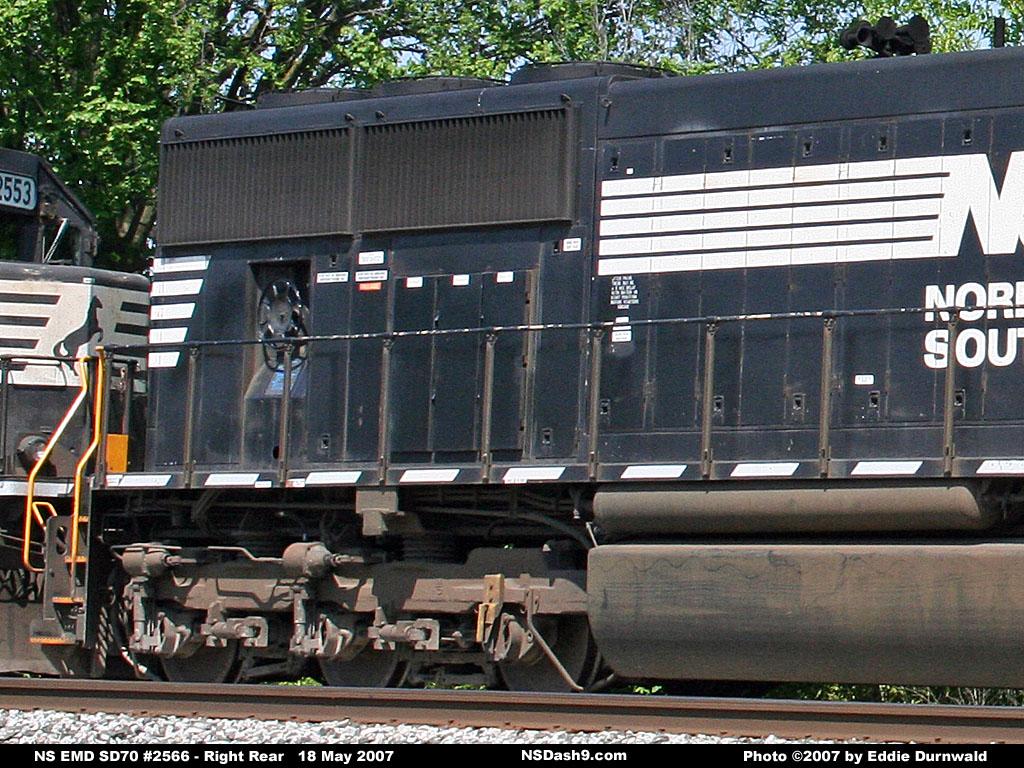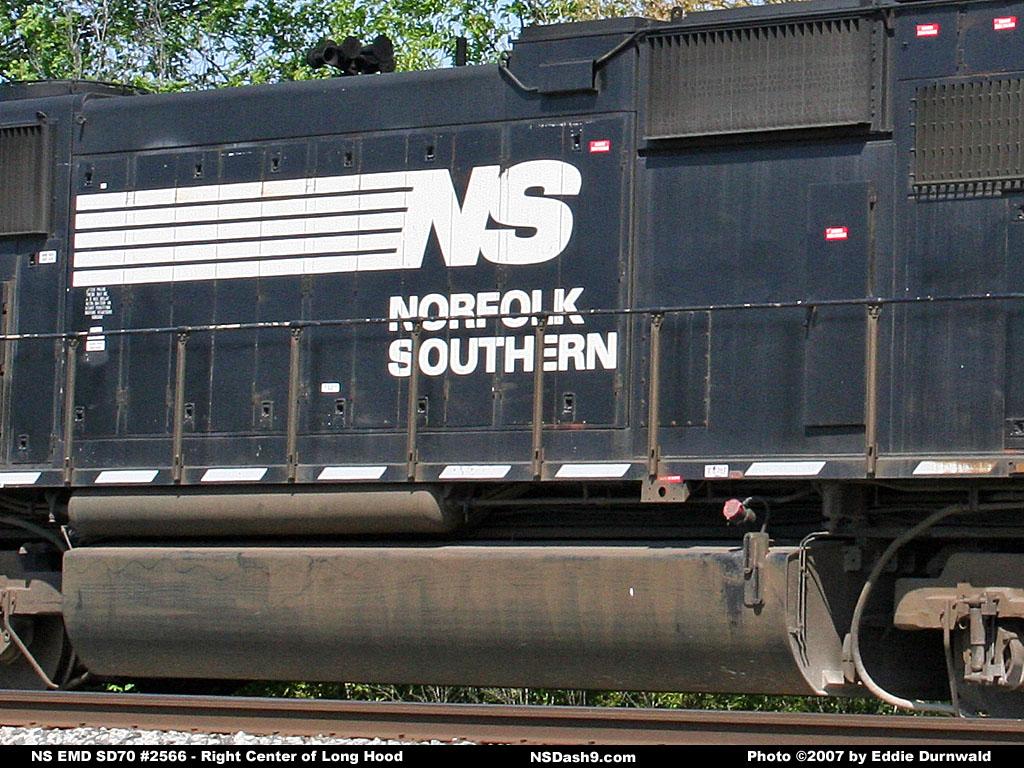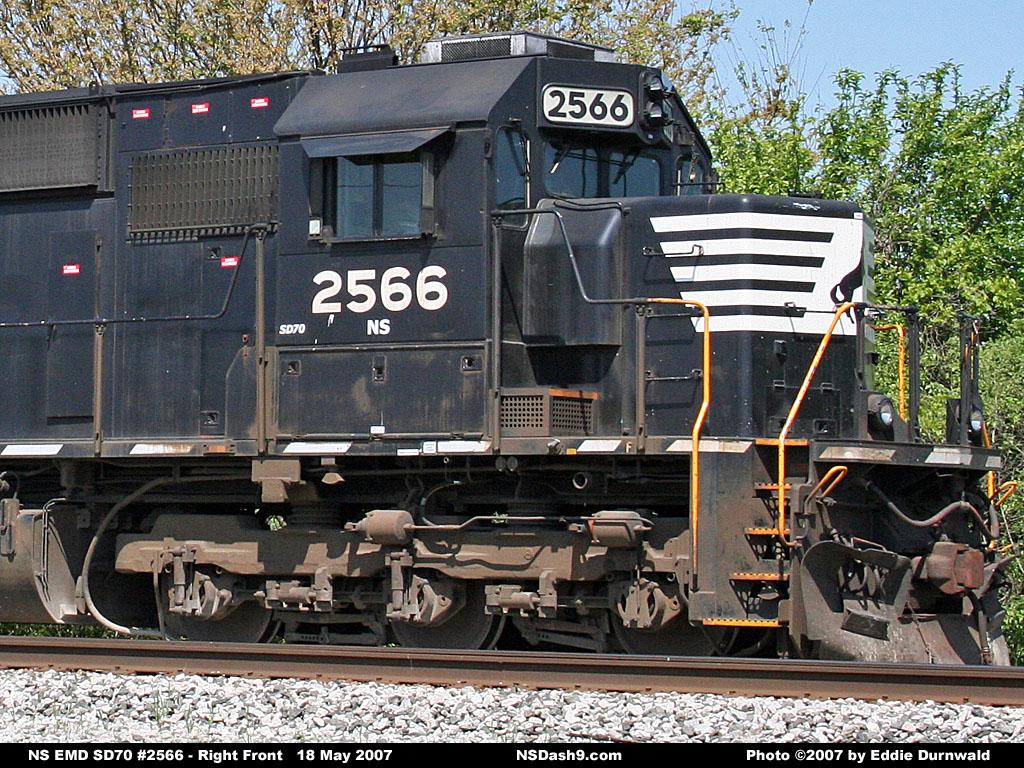 The 2566 in February 2004: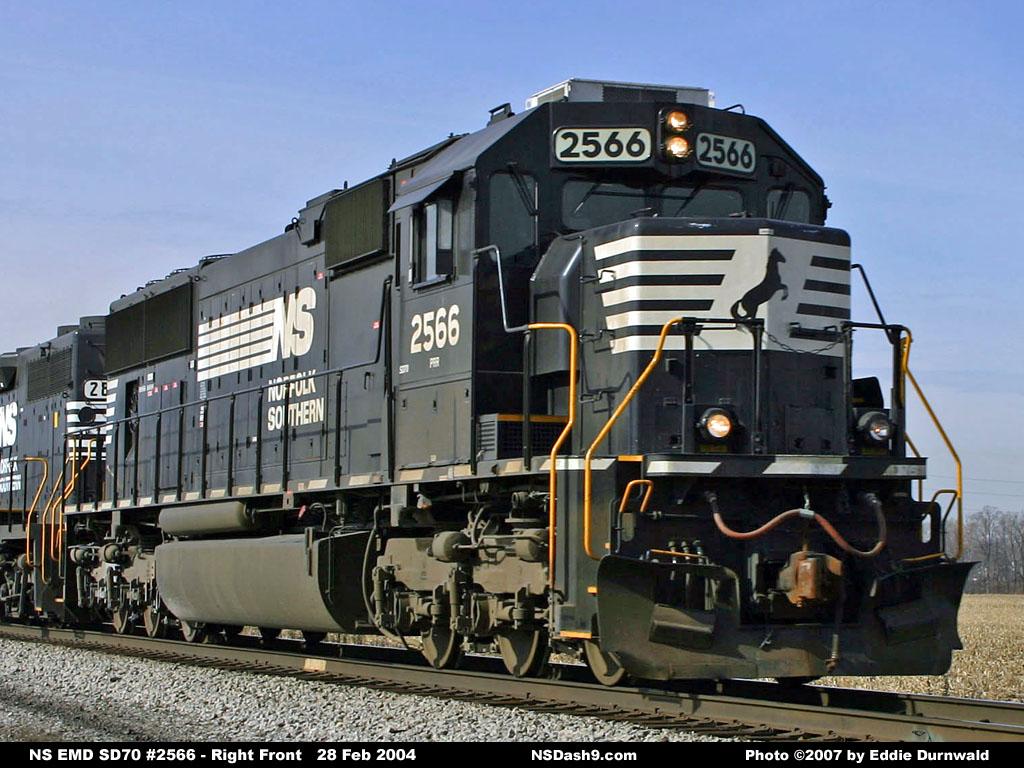 ---
Please Note: This is the personal home page of Chris R. Toth. It is not affiliated with, sponsored
nor supported by Norfolk Southern Corporation.

Information and photos from this website should not be used without permission and/or proper credit.