NSDash9.com


NORFOLK SOUTHERN
LOCOMOTIVE DETAIL PHOTOS

EMD SD40-2 #3452 (former CEFX 3162/UP B3431/UP 3431)

Trey Biscoe took these photos of the 3452 while it was leading a ballast train at
at Petersburg, VA on May 12, 2013.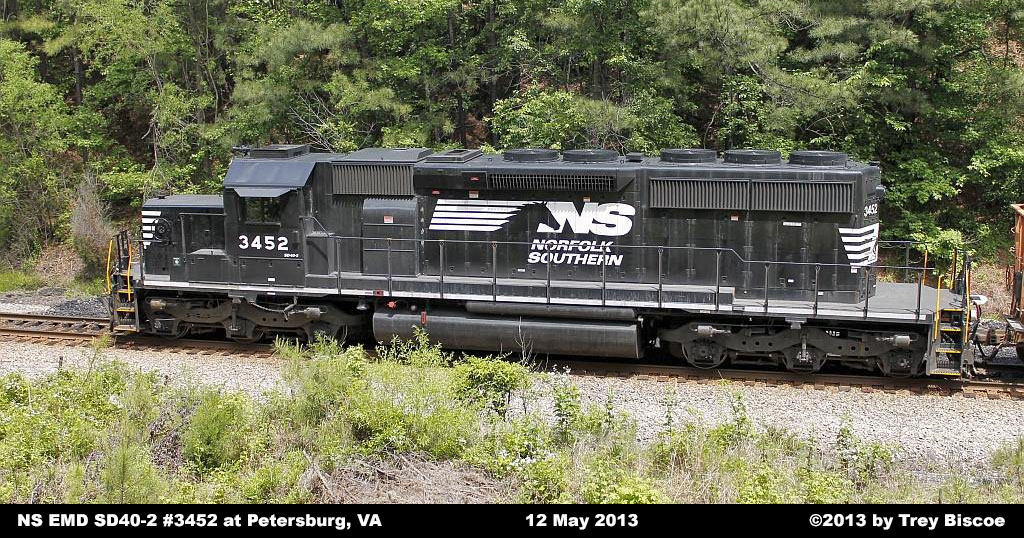 The 3452 was originally built for Union Pacific with a 116" low short hood to house radio control equipment.
Although the radio control equipment is gone, NS 3452 retains the "snoot" nose.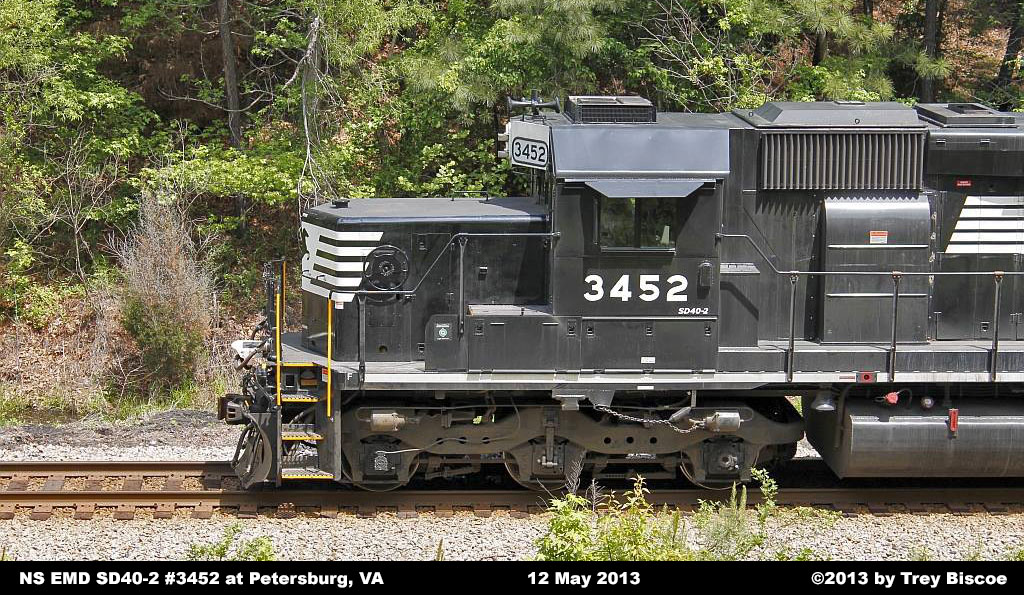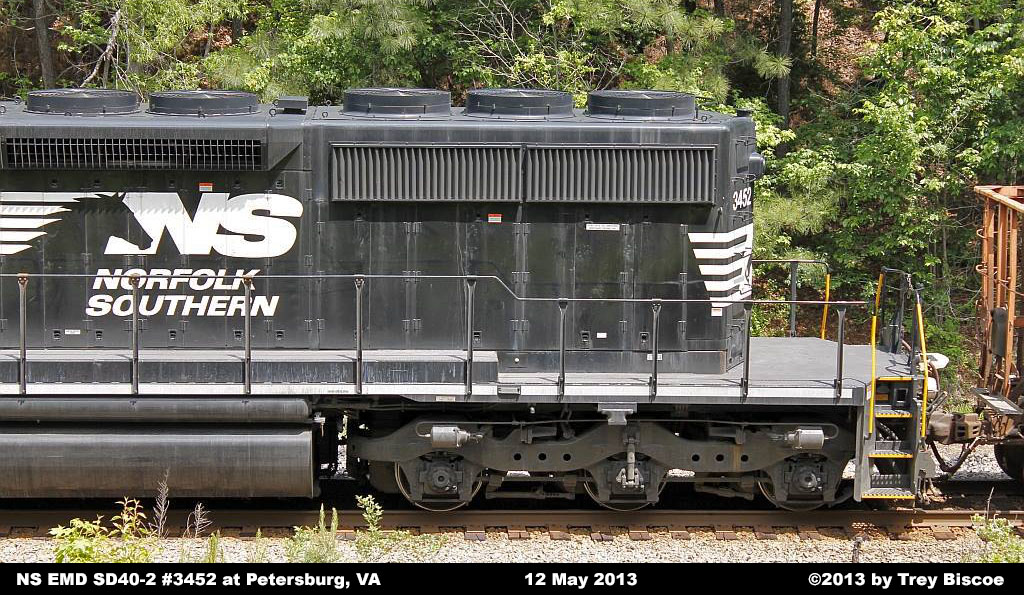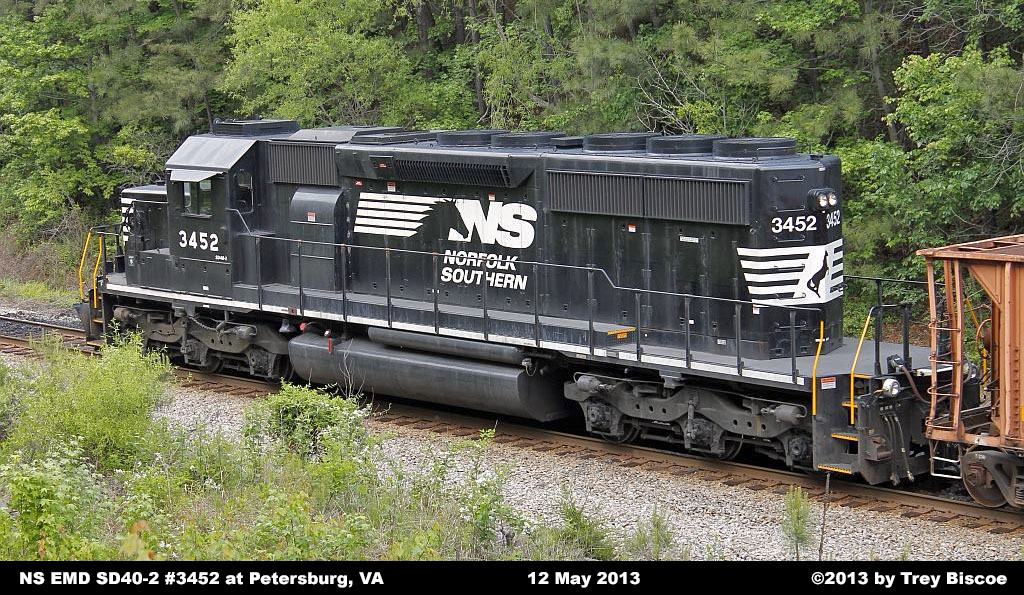 Kyle McKerrow took this group of photos of the 3452 in 2012: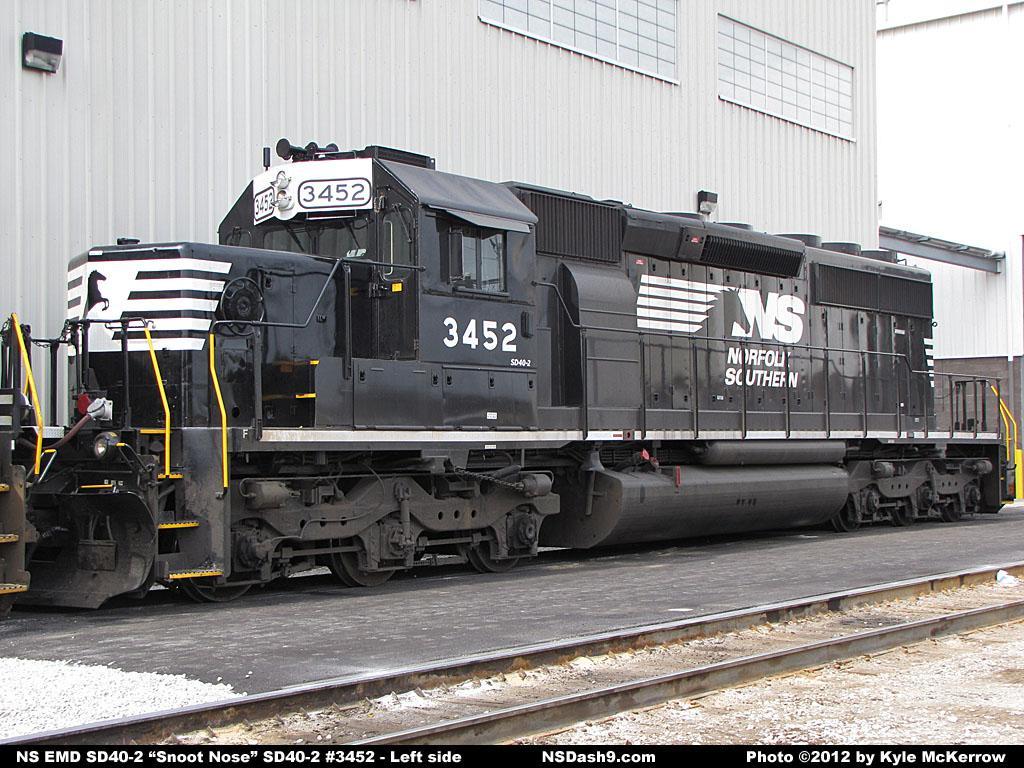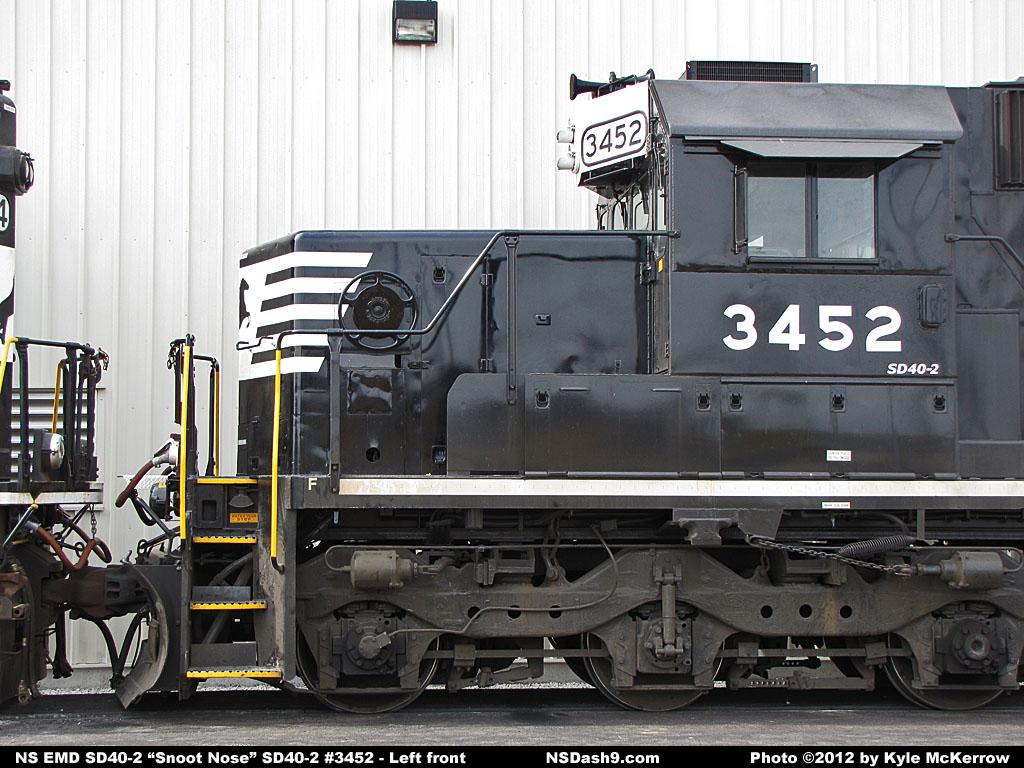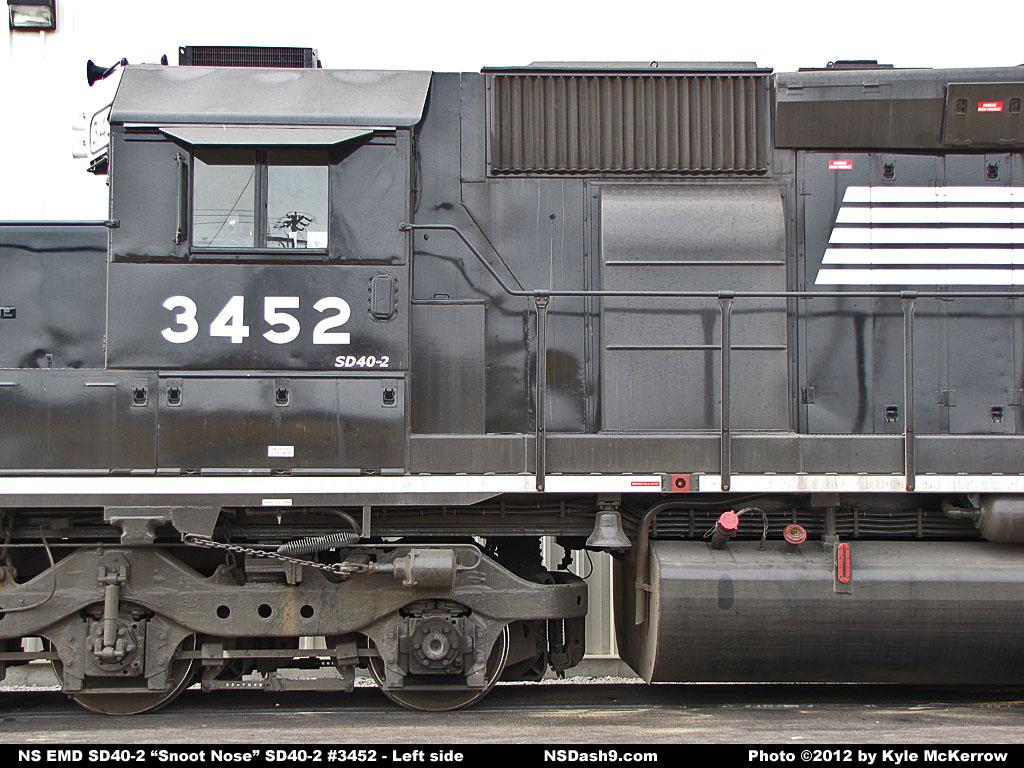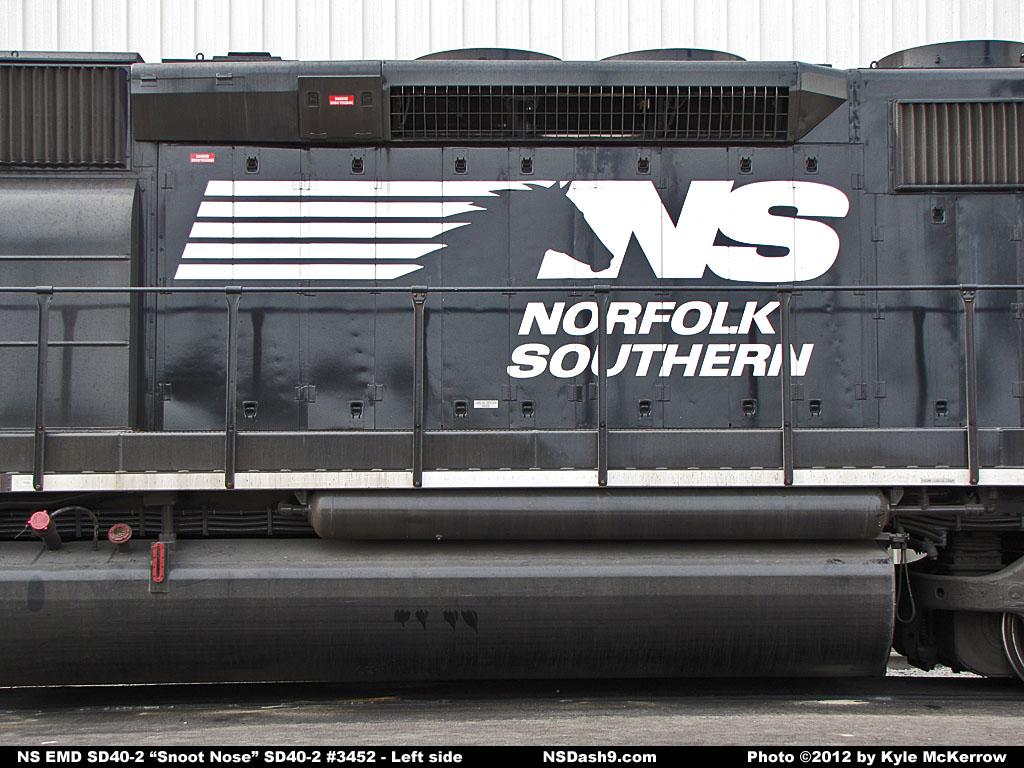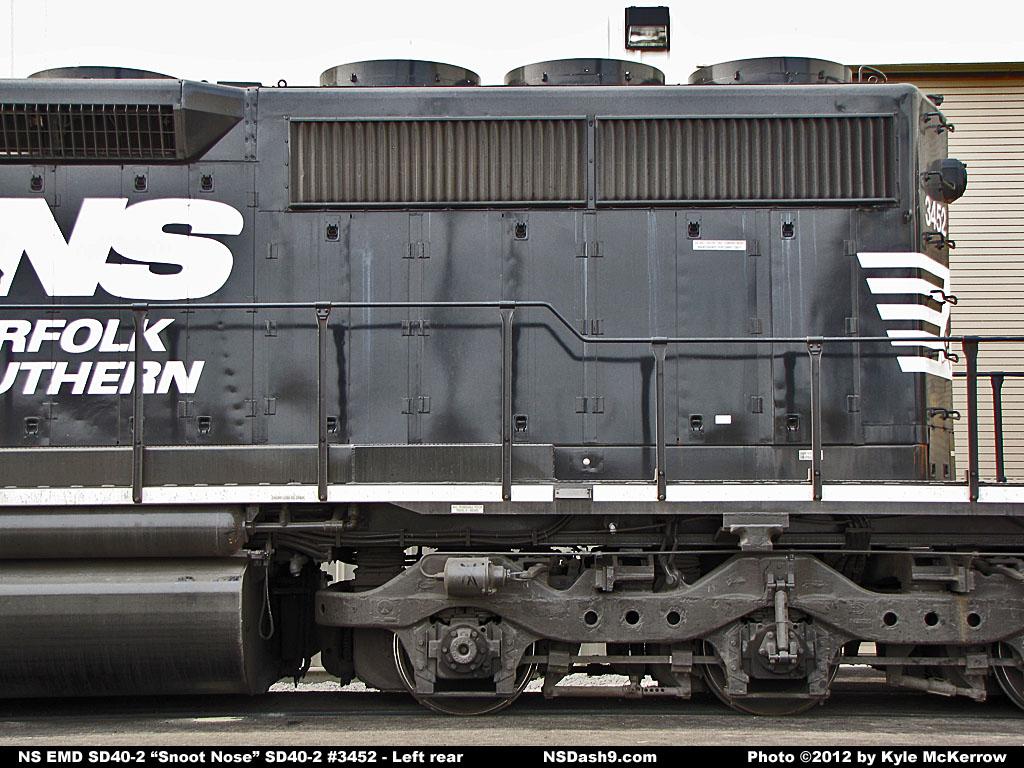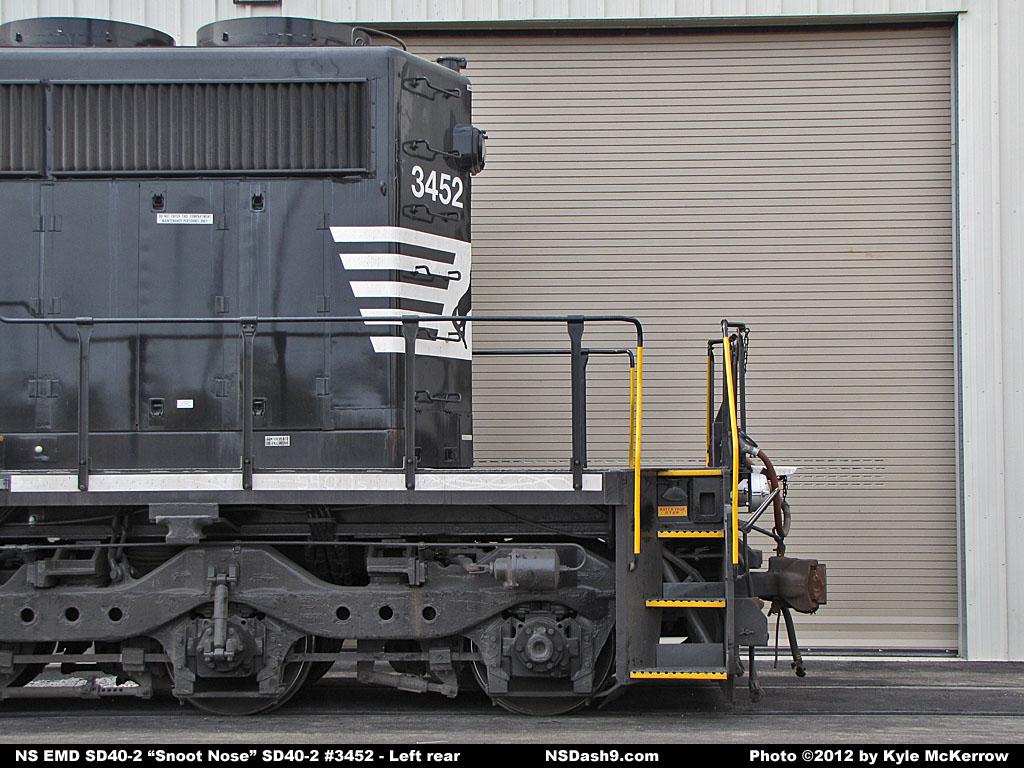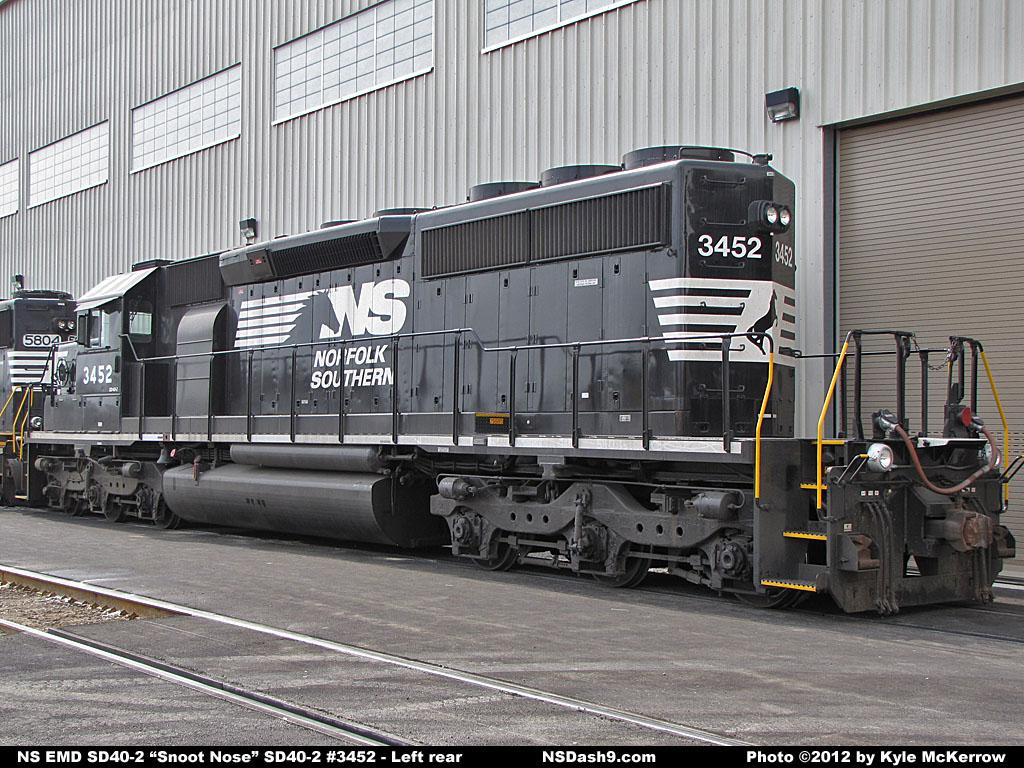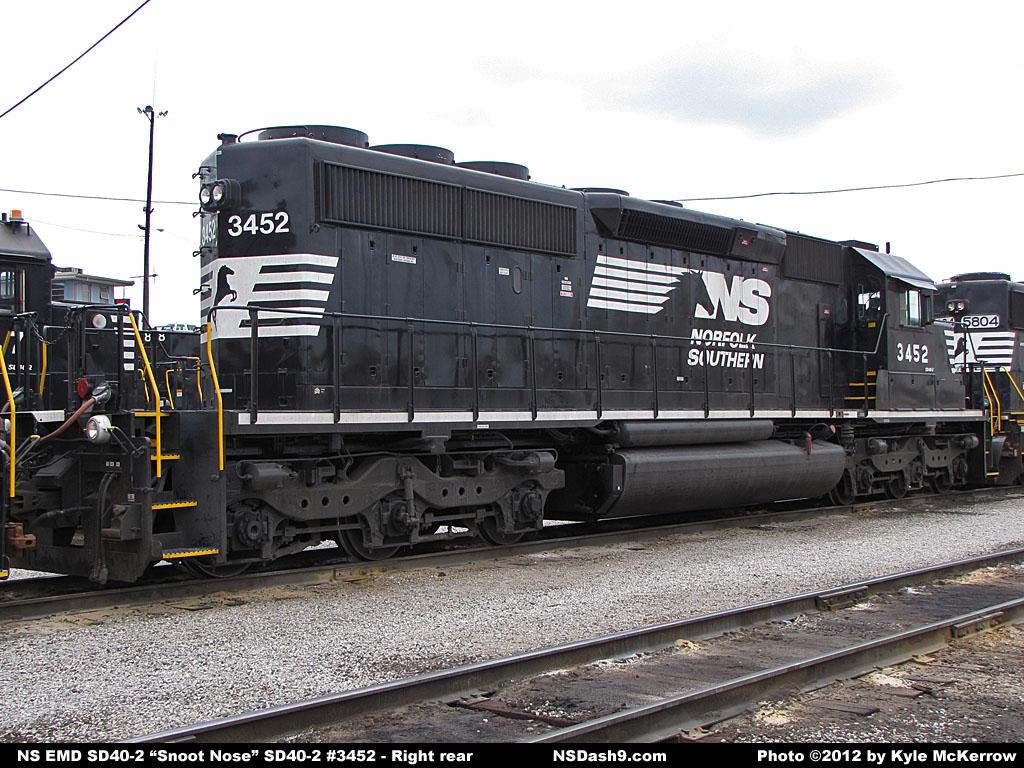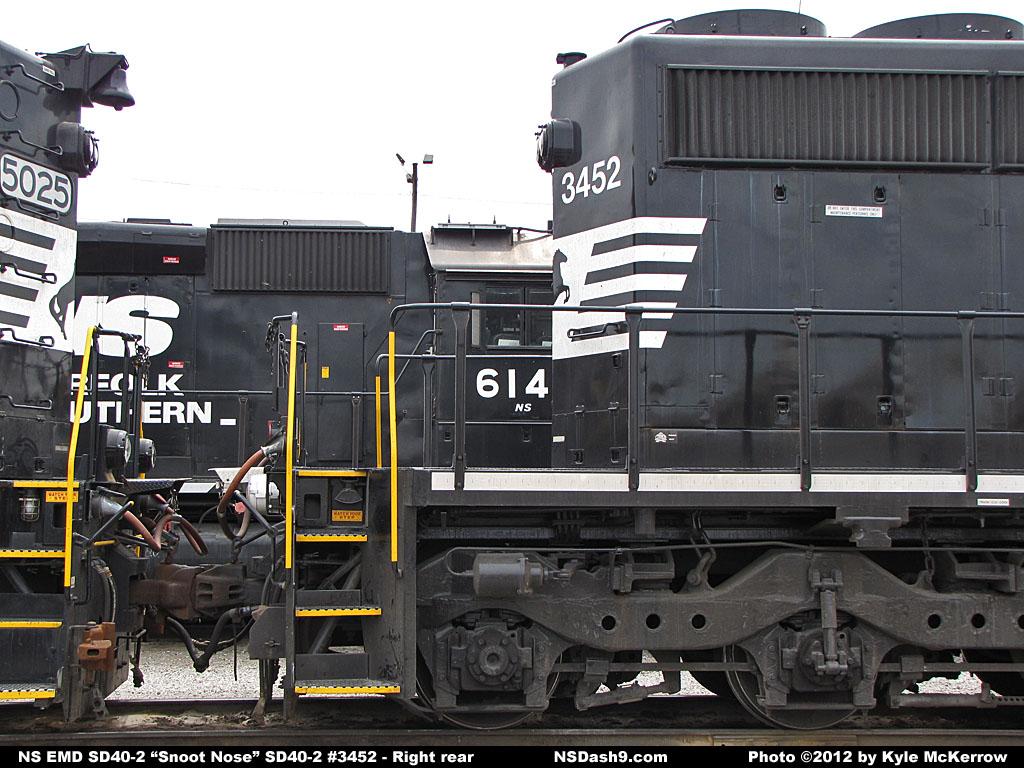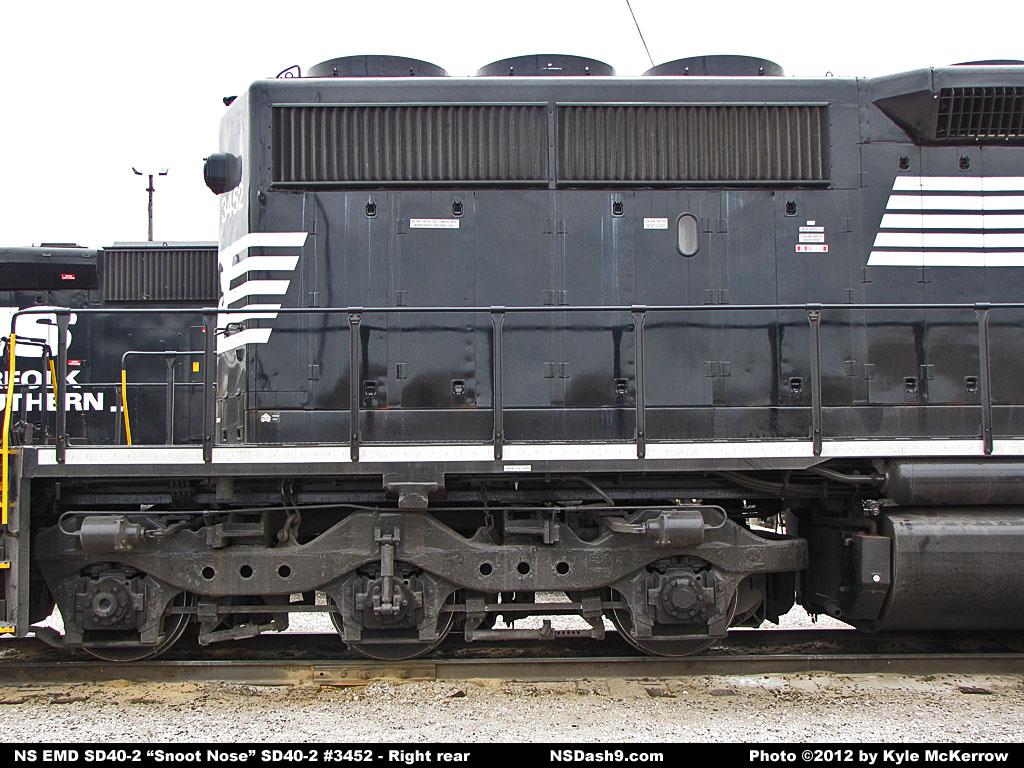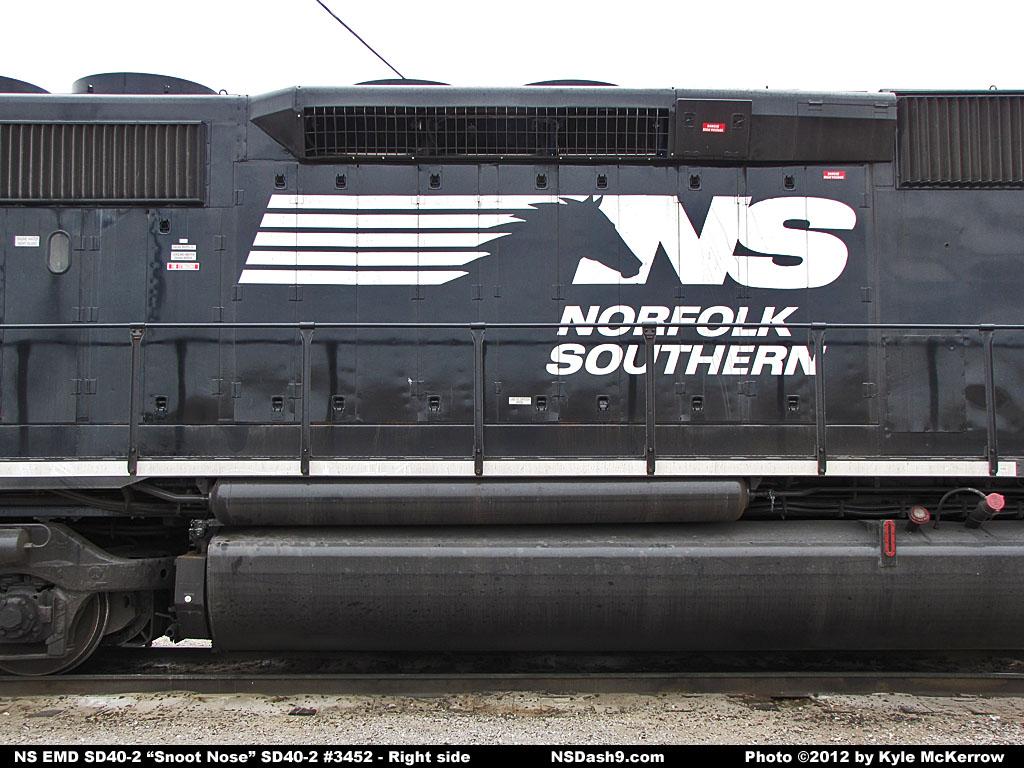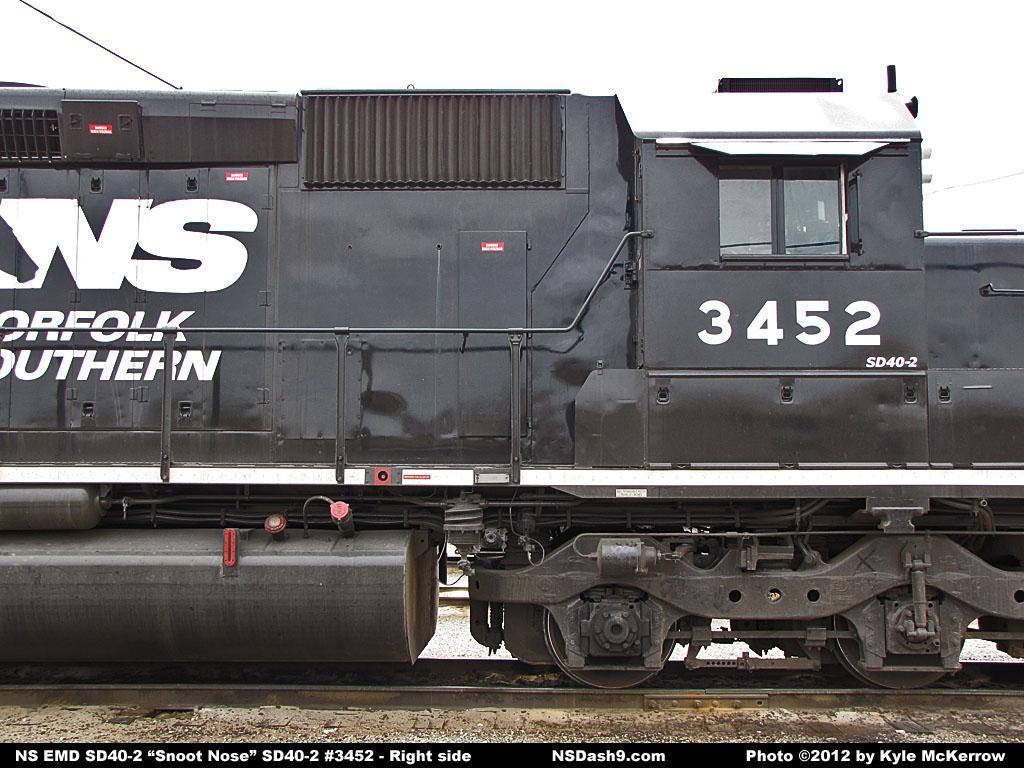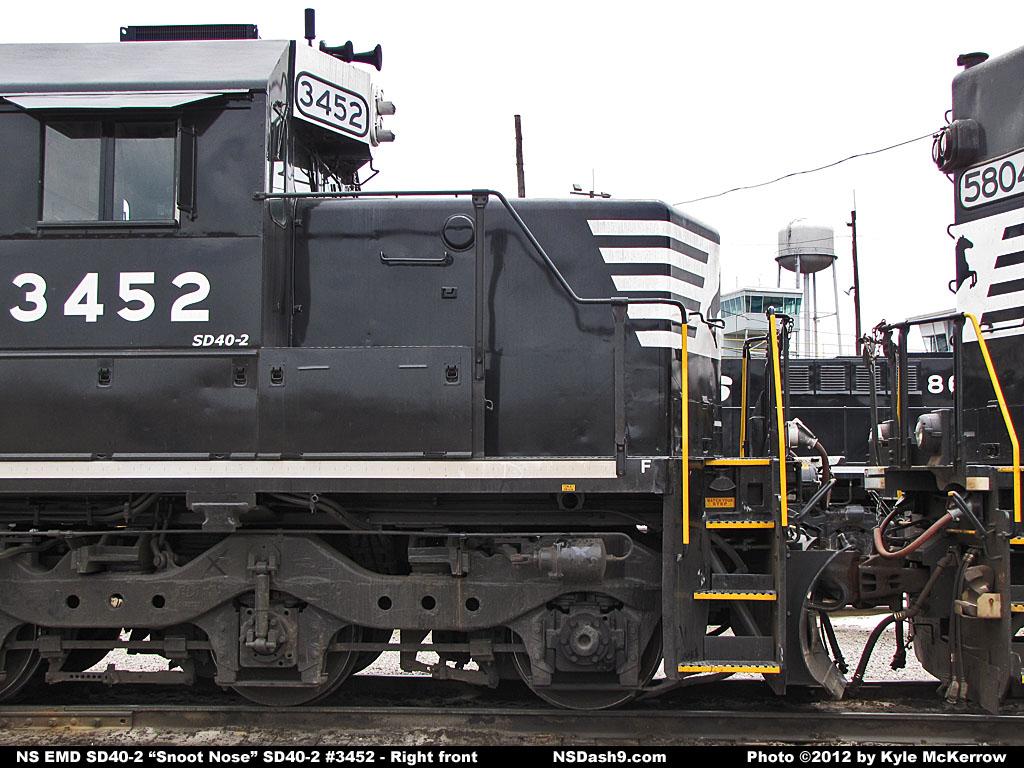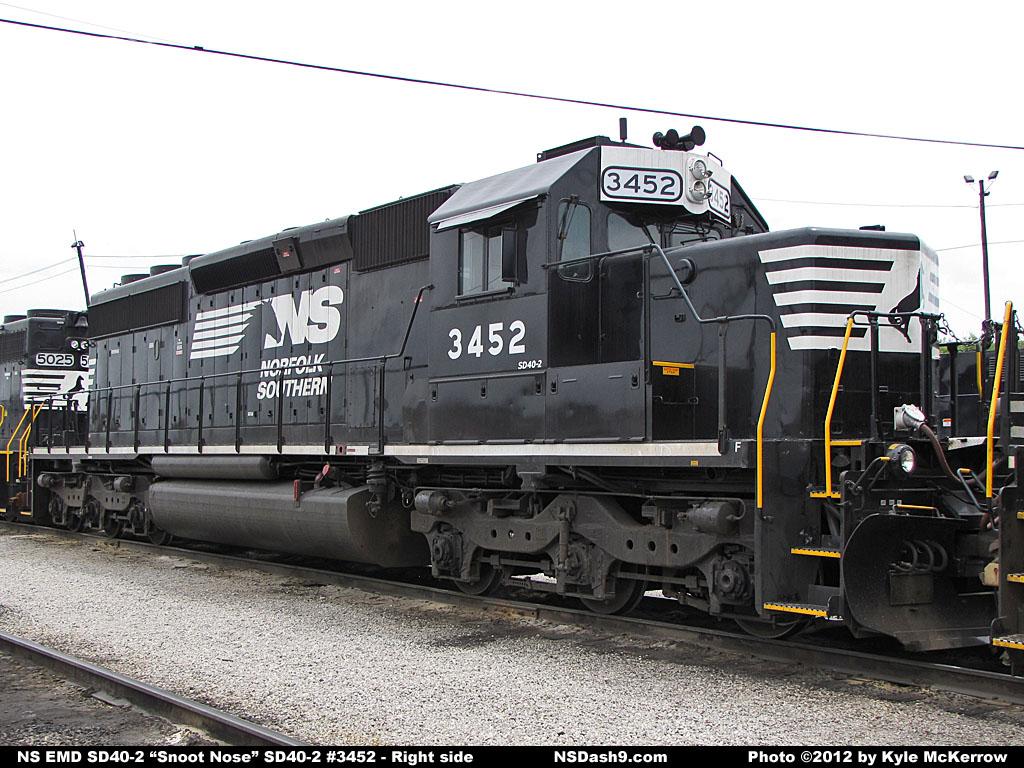 Edddie Durnwald took these photos of the 3452 at Fostoria, OH on June 23, 2012: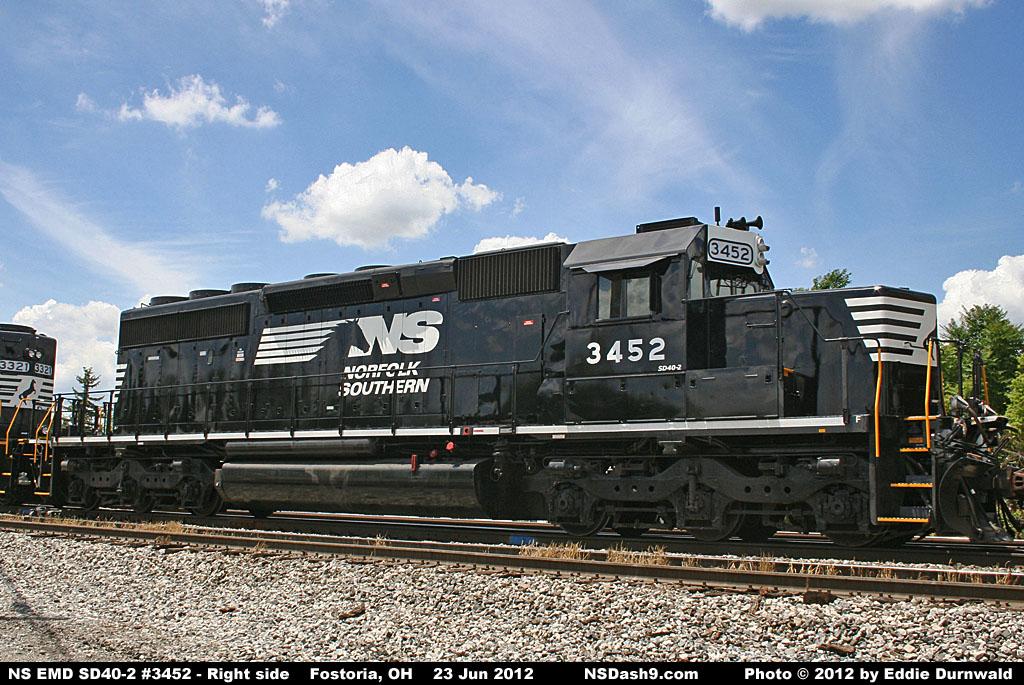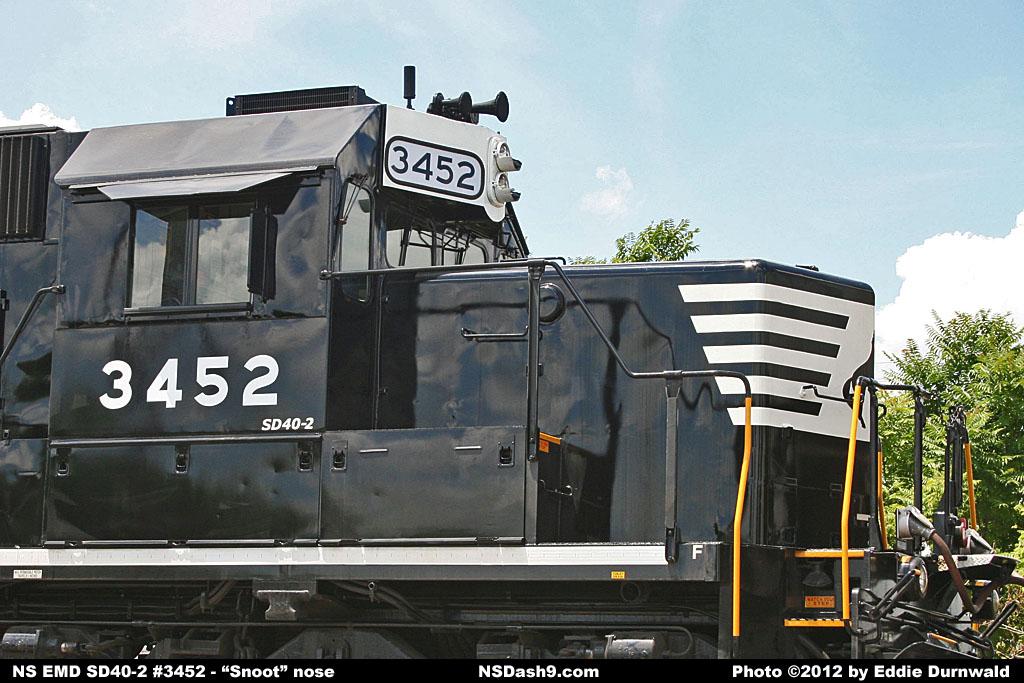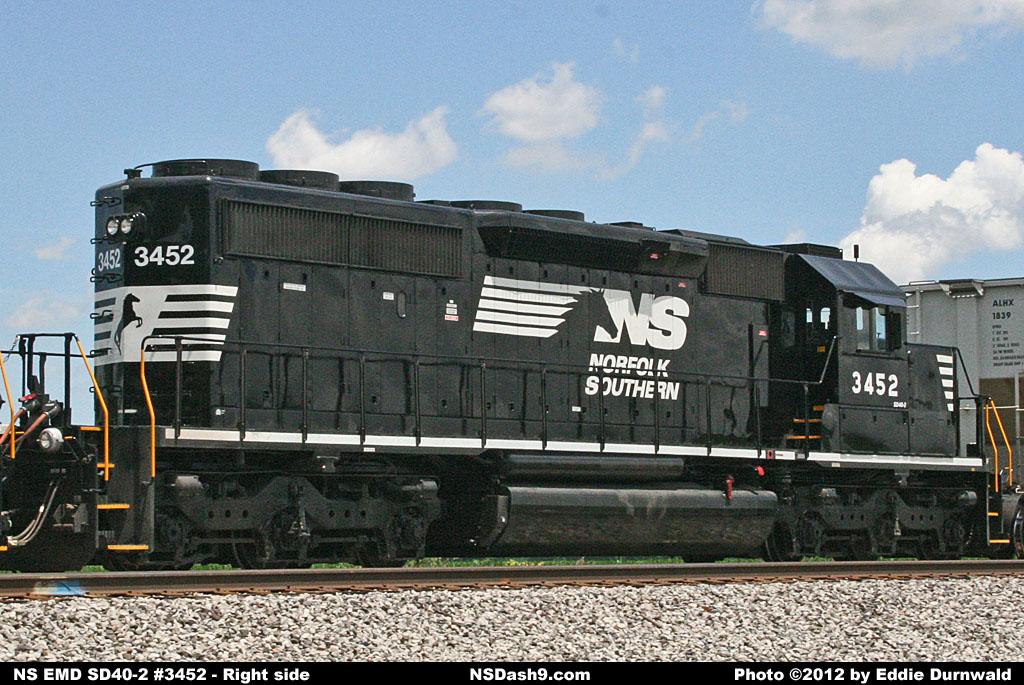 ---
Please Note: This is the personal home page of Chris R. Toth. It is not affiliated with, sponsored
nor supported by Norfolk Southern Corporation.

Information and photos from this website should not be used without permission and/or proper credit.