NSDash9.com


NORFOLK SOUTHERN
LOCOMOTIVE DETAIL PHOTOS

GE/NS AC44C6M #4004
.(Rebuilt by NS from former NS GE Dash 9-40C #8866)
NS GE/NS "blue mane" AC44C6M #4004 was leading train 593 over the Pittsburgh Line towards Shire Oaks
on December 29th. The train was tied down at CP WING overnight to let traffic on the Mon Line settle down.
Thanks to Jacob Leukhardt for sharing this group of photos with us.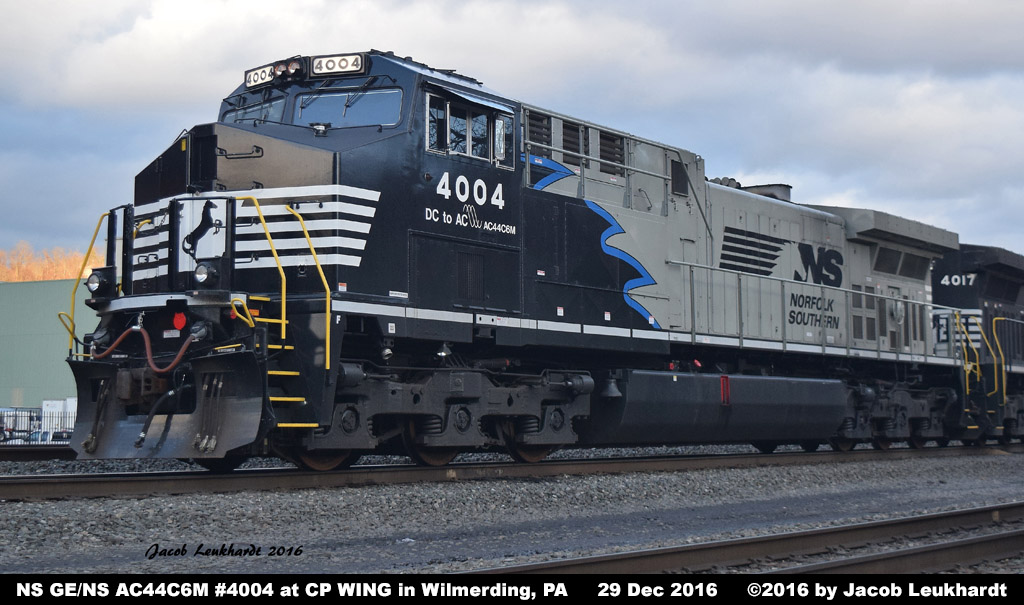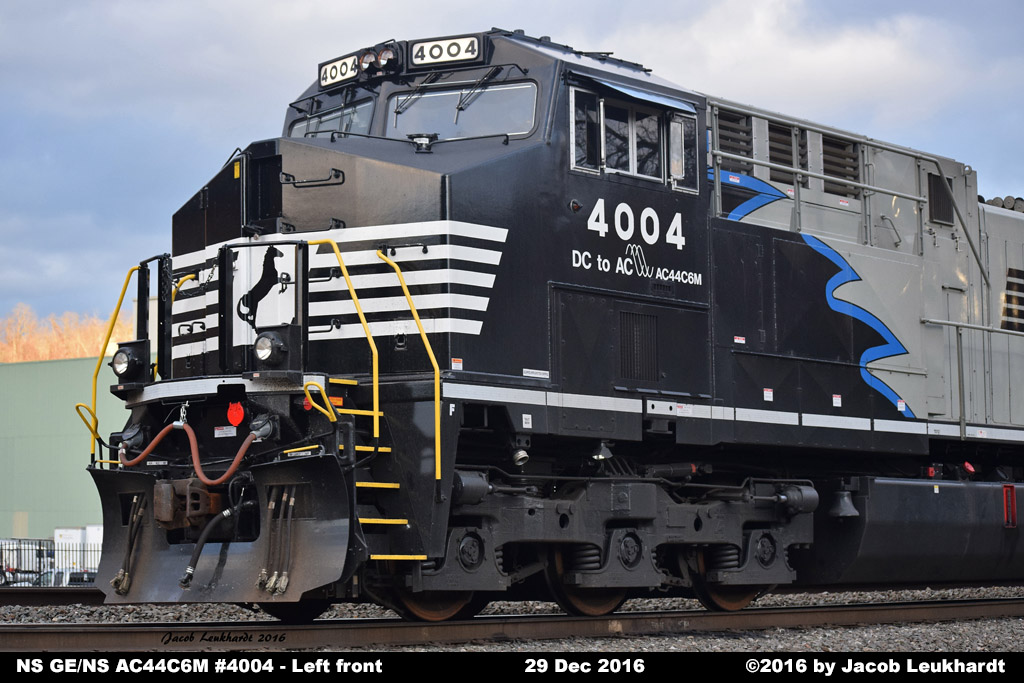 The "blue mane" stripe signifies that the unit was rebuilt at the NS Juniata Locomotive Shop in Altoona, PA.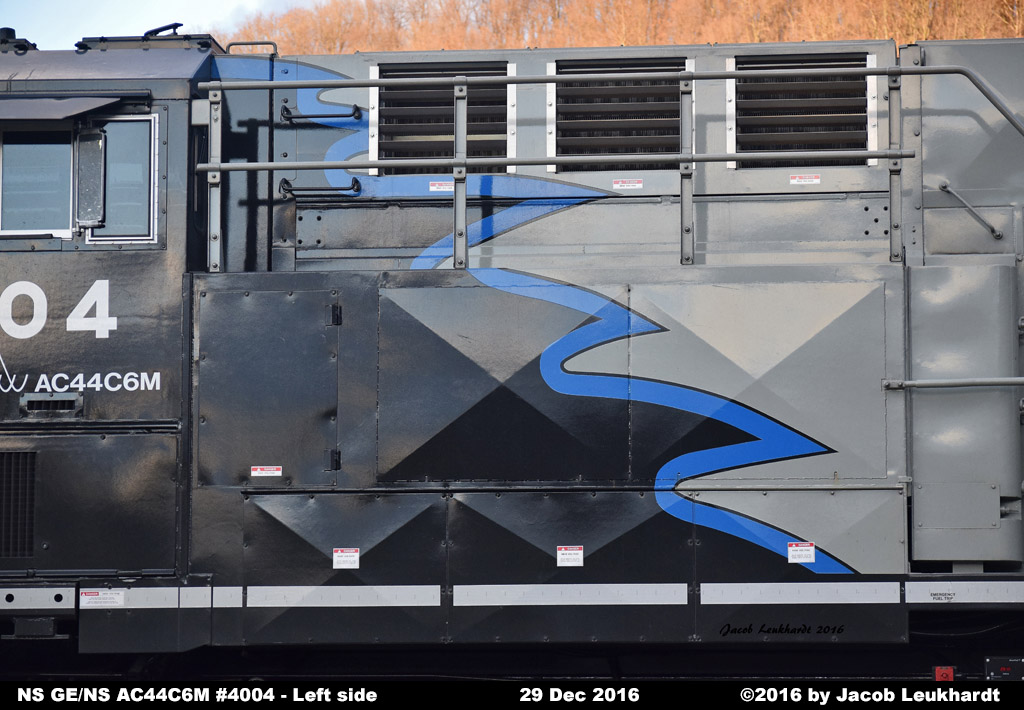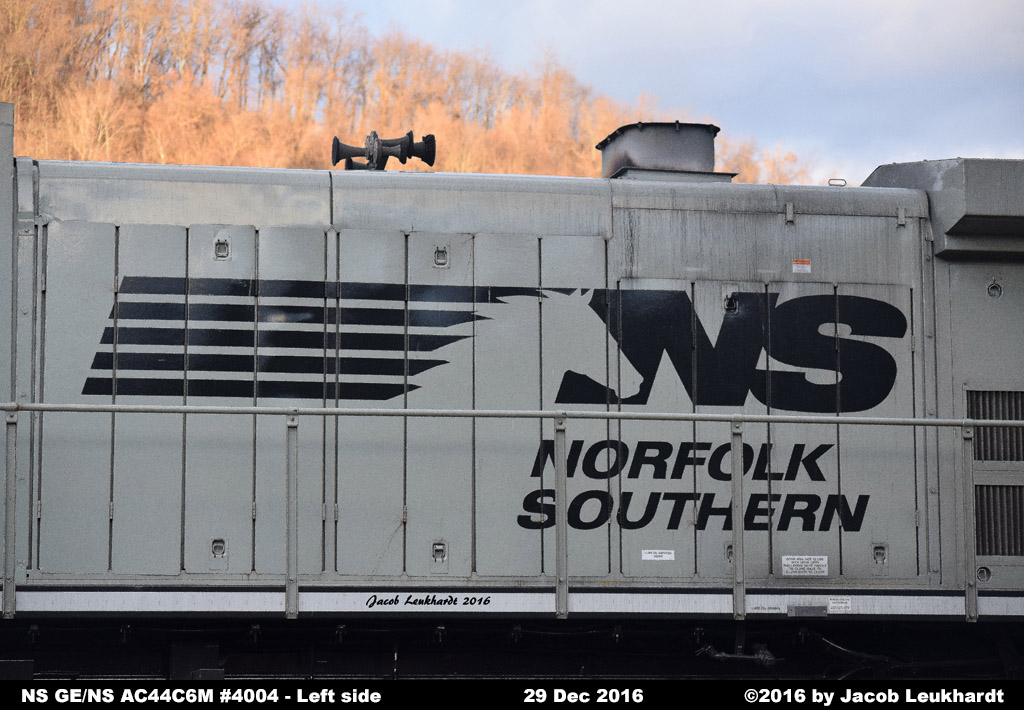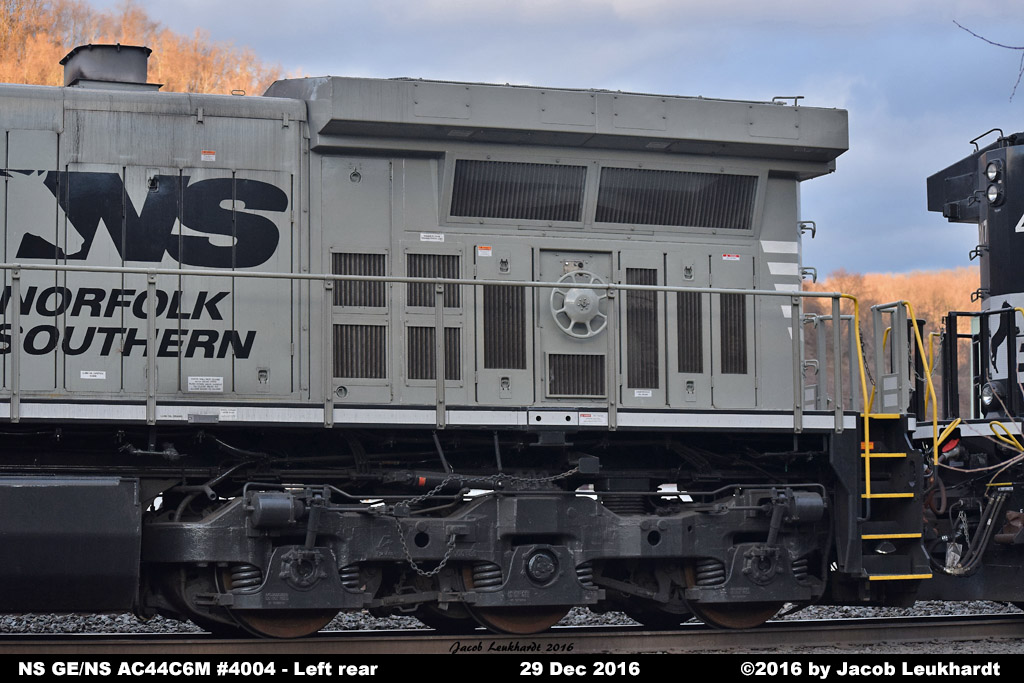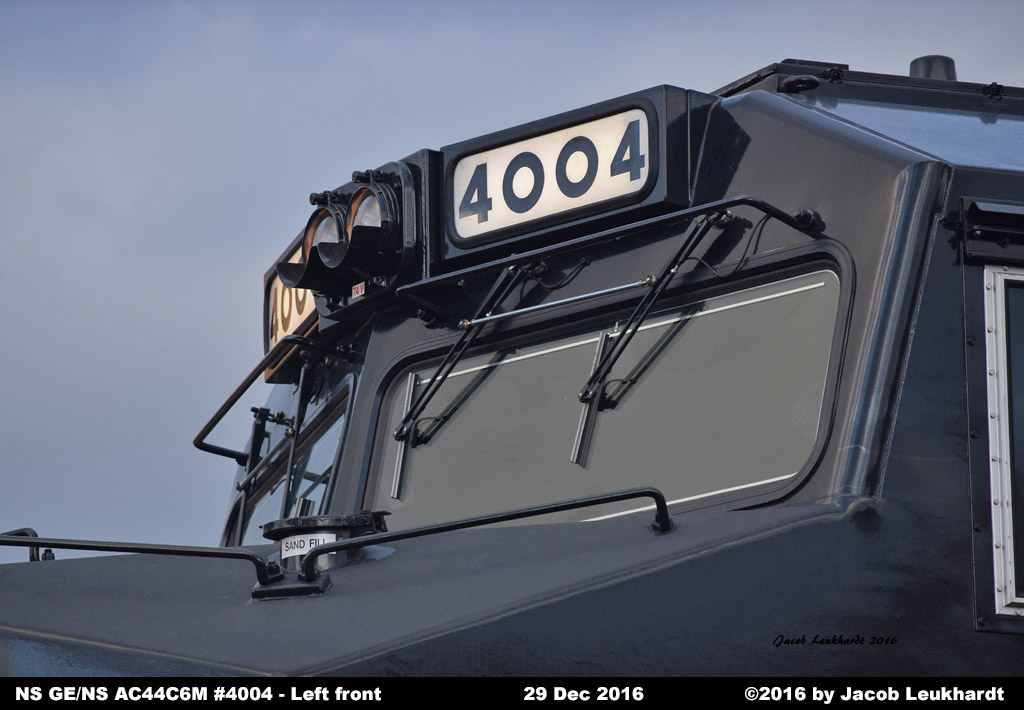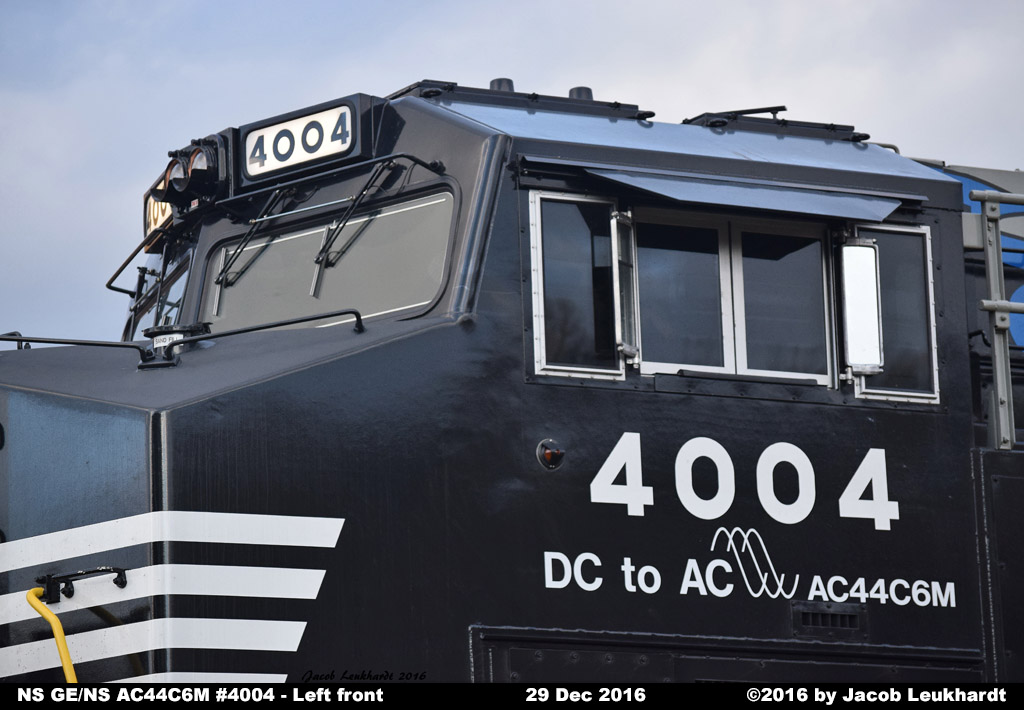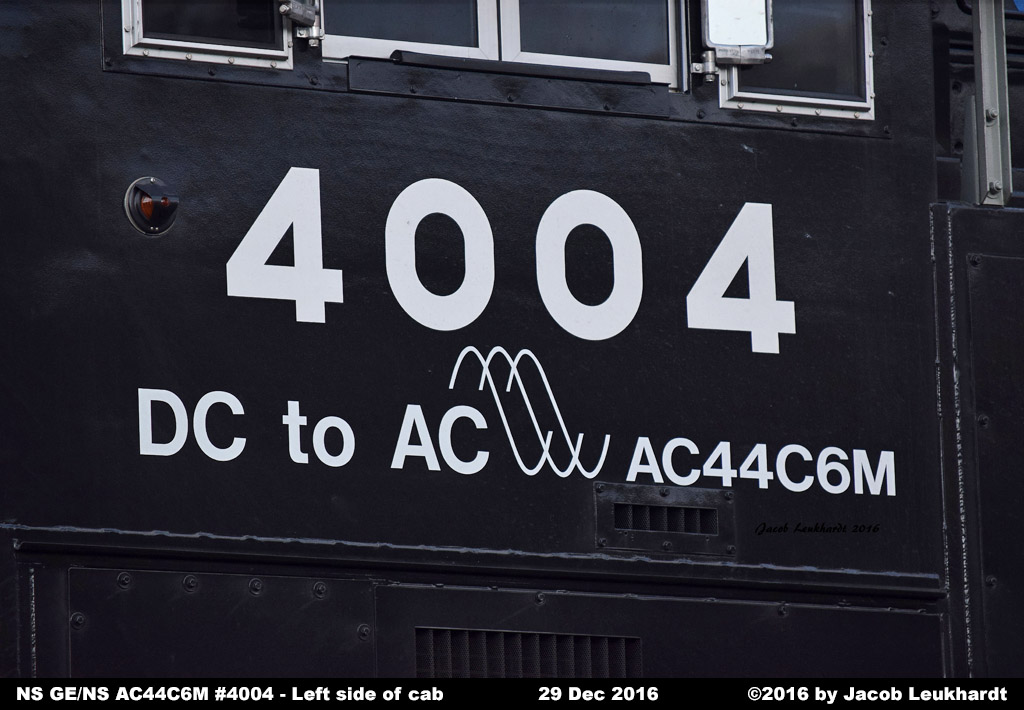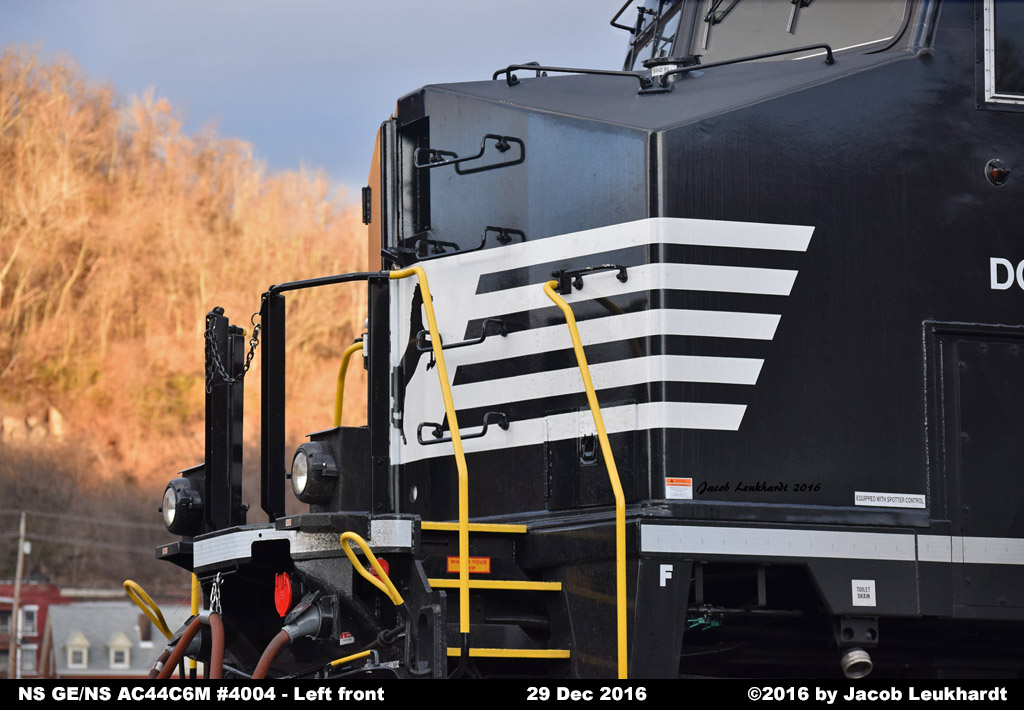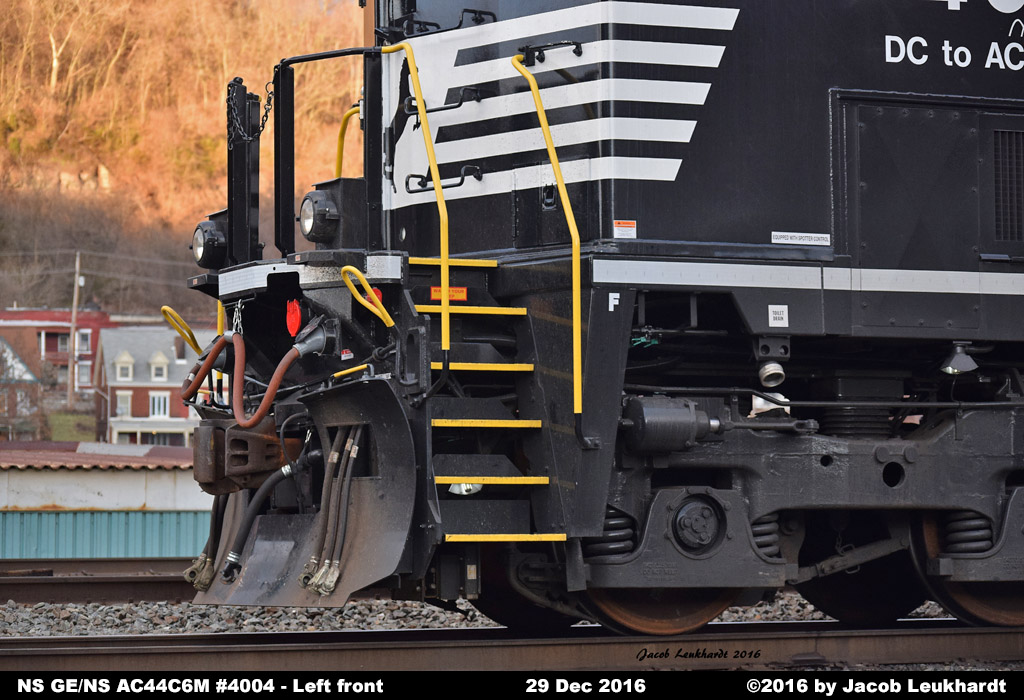 ---
Please Note: This is the personal home page of Chris R. Toth. It is not affiliated with, sponsored
nor supported by Norfolk Southern Corporation.

Information and photos from this website should not be used without permission and/or proper credit.