NSDash9.com


NORFOLK SOUTHERN
LOCOMOTIVE DETAIL PHOTOS

GE/NS AC44C6M #4044
.(Rebuilt by NS from former NS GE Dash 9-40C #8851)
NS GE/NS AC44C6M #4044 was parked at the NS yard at Sandusky, OH on June 26, 2017. Michael Fair was
able to take this group of detail photos from Seavers Way, the street next to the yard.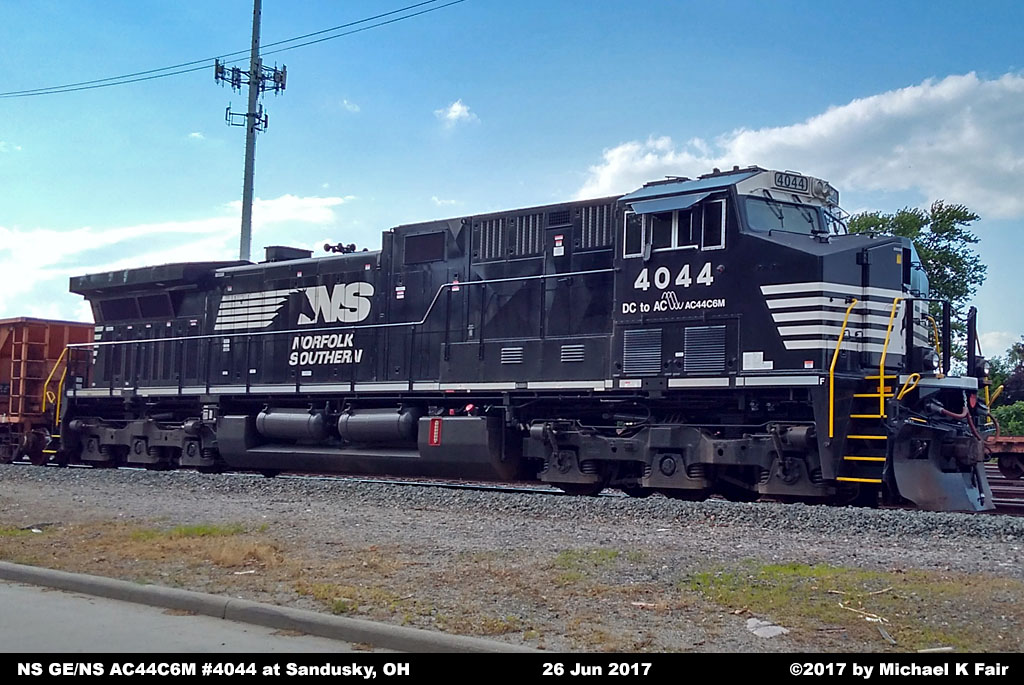 The NS AC44C6M rebuilds receive a new cab and wide nose, new front pilot and steps, new electrical, inverter,
and airbrake equipment cabinets, new battery boxes, as well as new trucks that accept AC traction motors.
Note that the new front pilot includes five steps per side, instead of the original four step arrangement.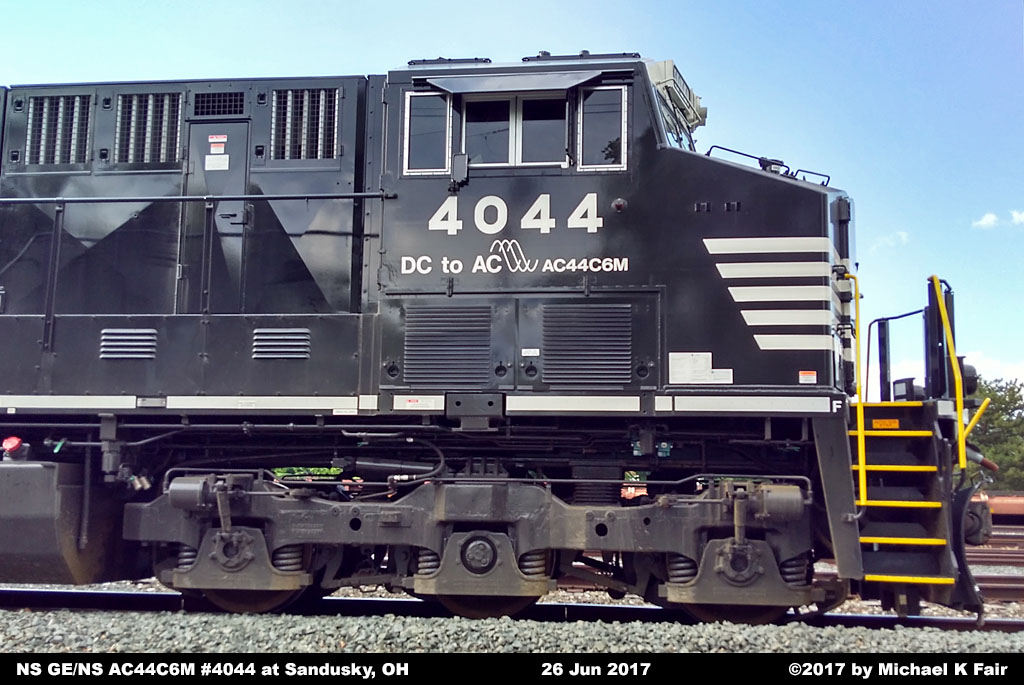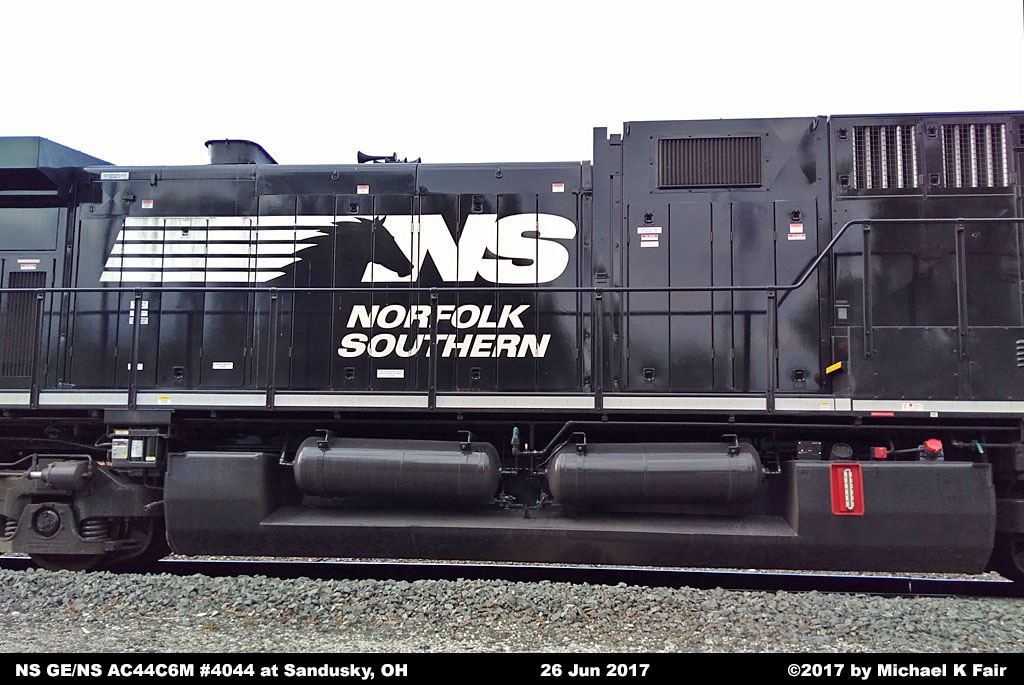 .
The rear pilot is not replaced during rebuilding, so it retains the original four step arrangement on each side.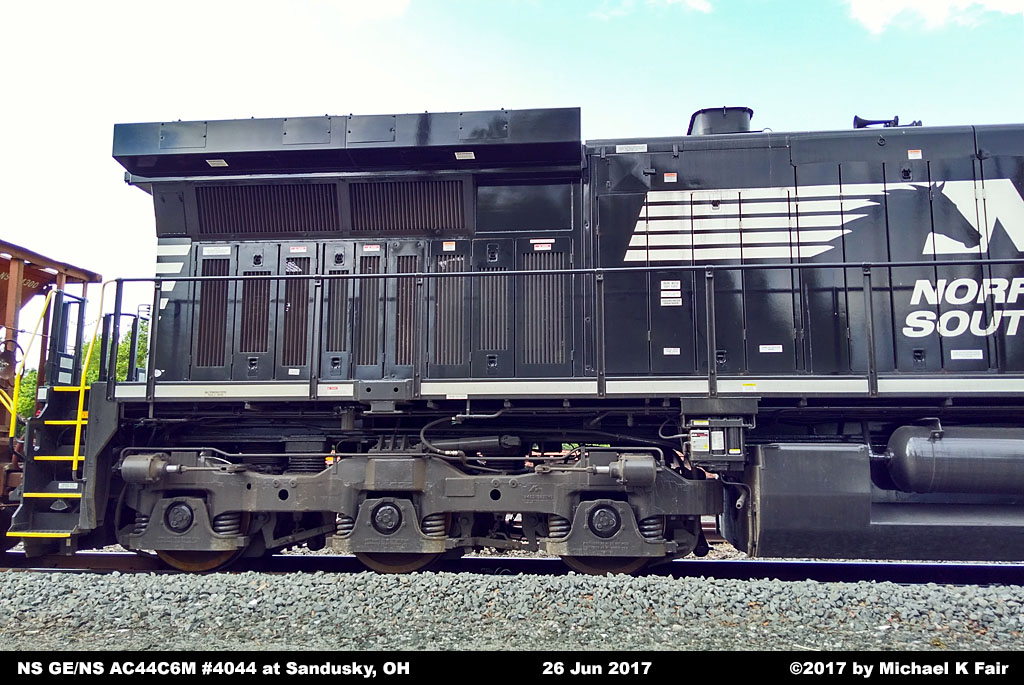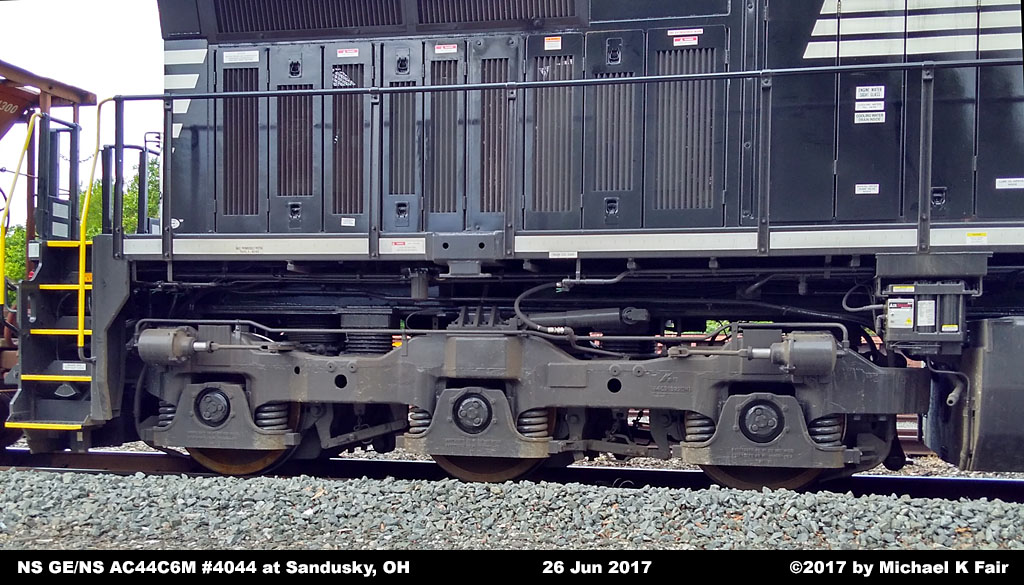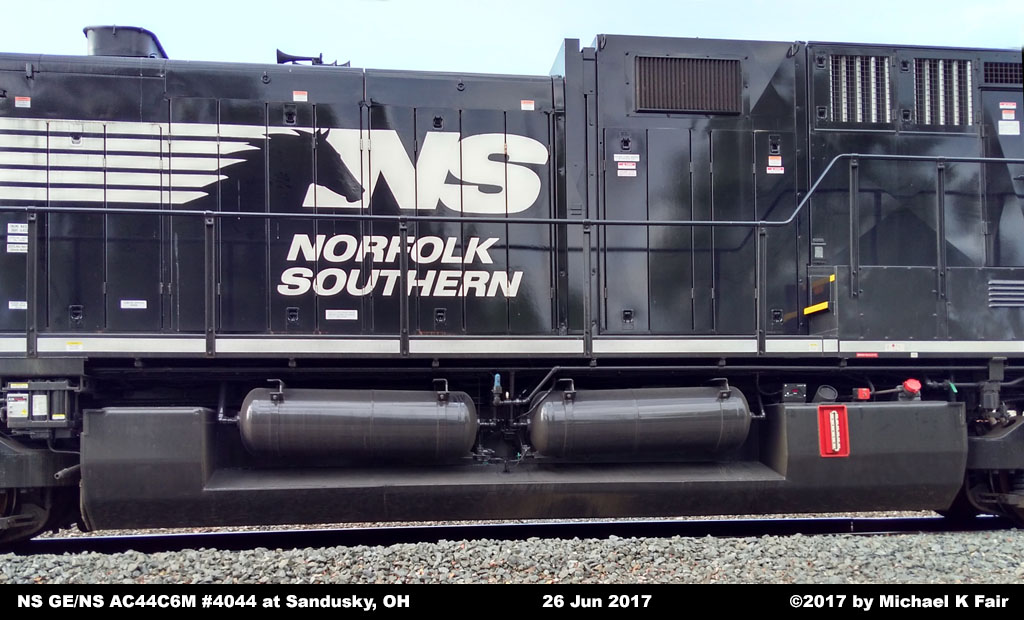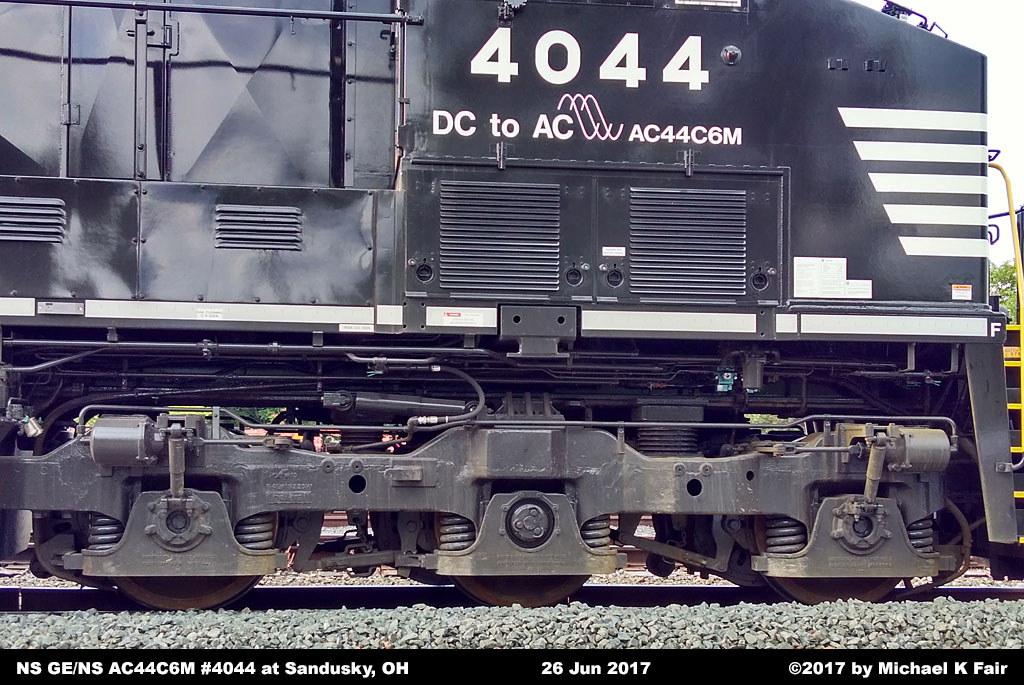 All of the AC44C6M rebuilds painted by NS have received the "DC to AC" lettering and AC wave form under
the road number on each side of the cab.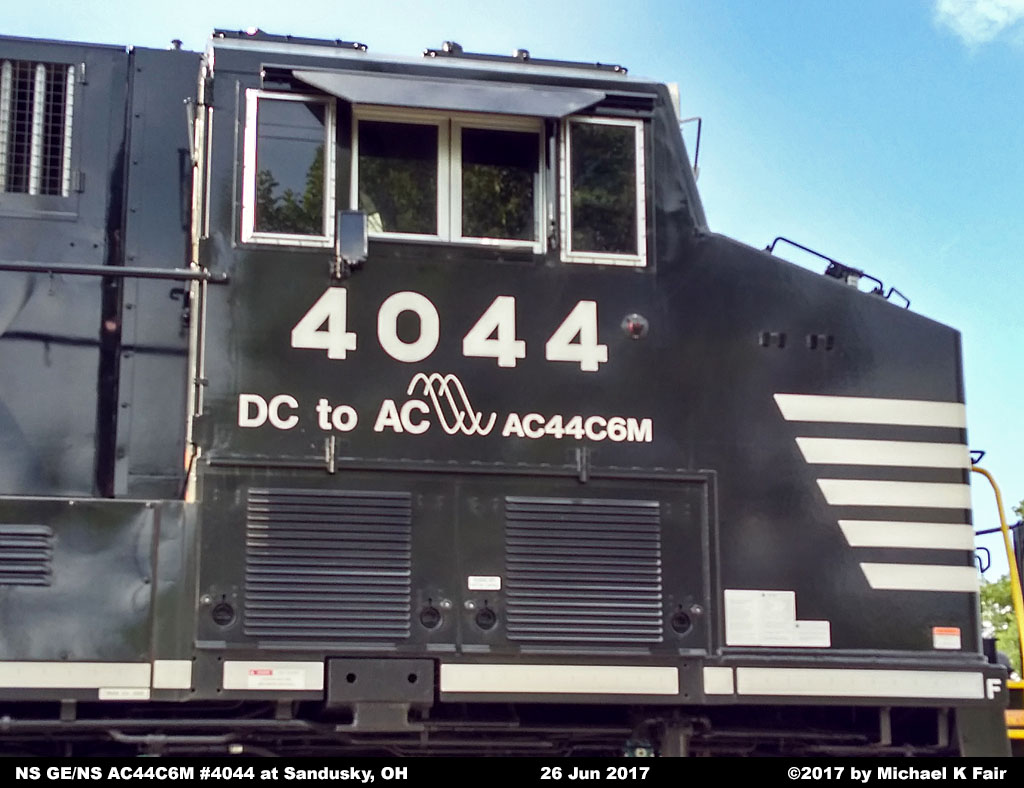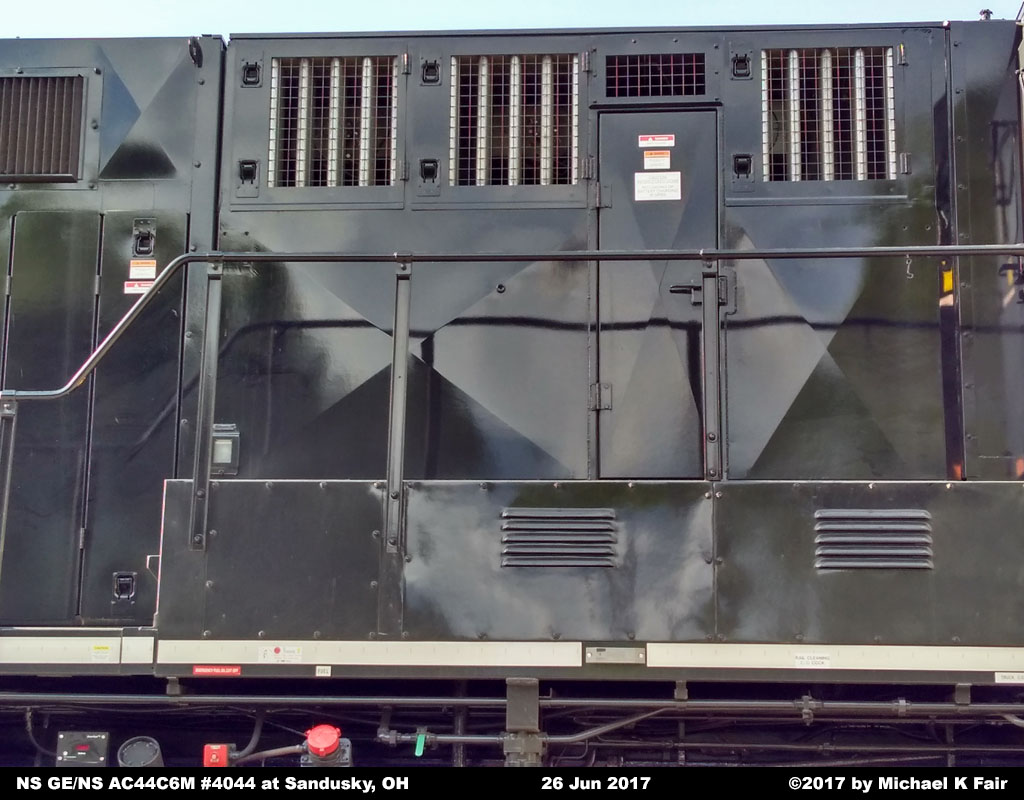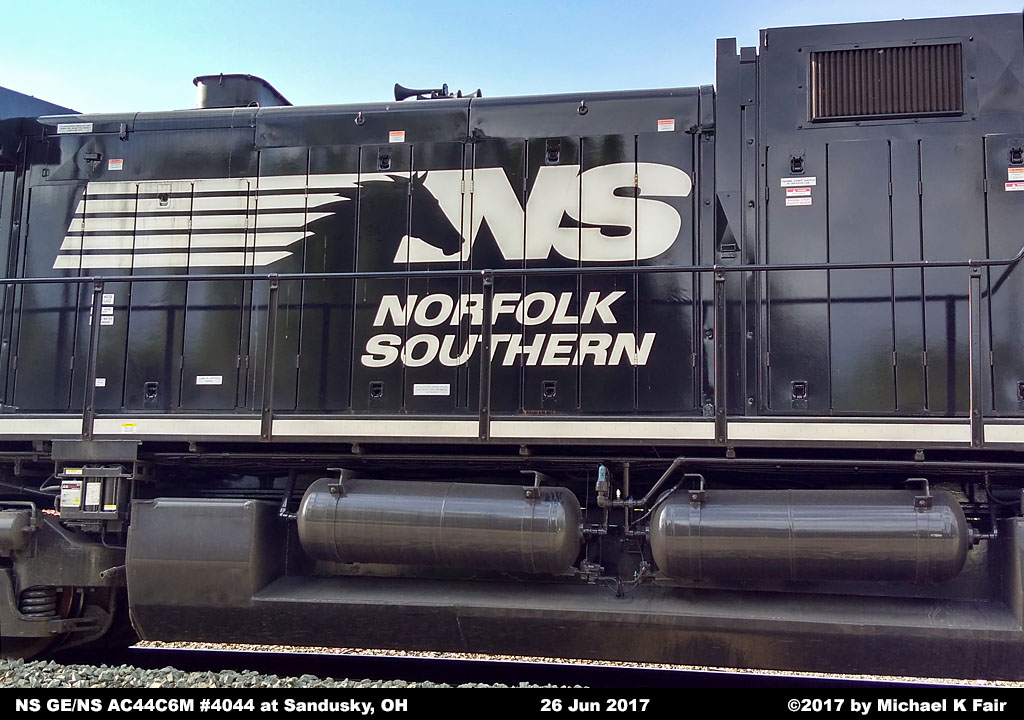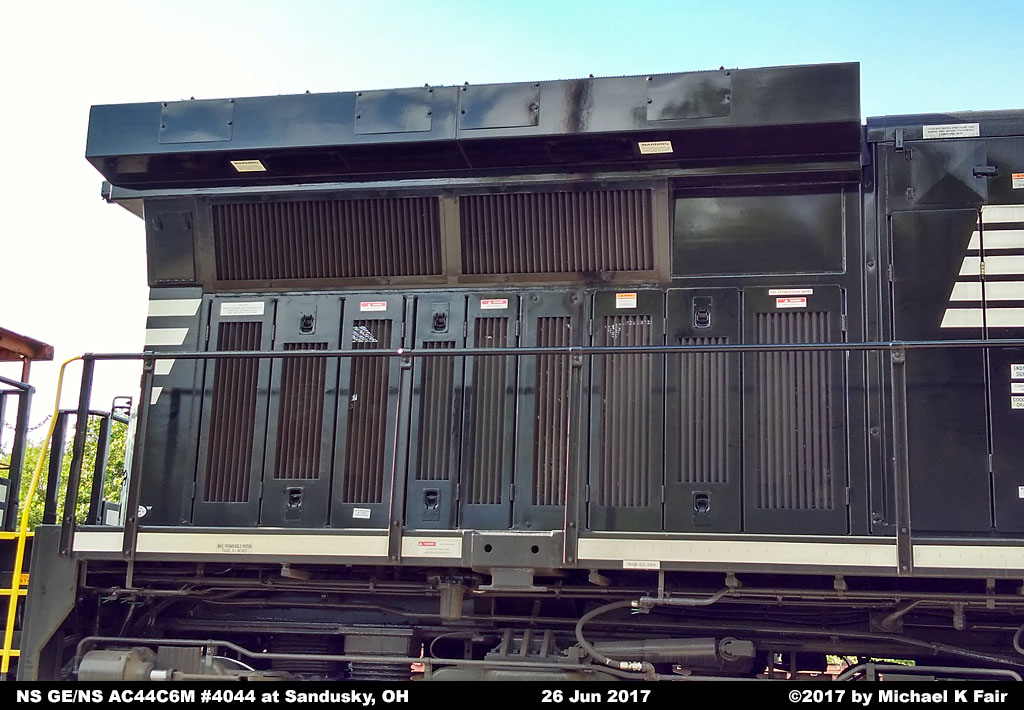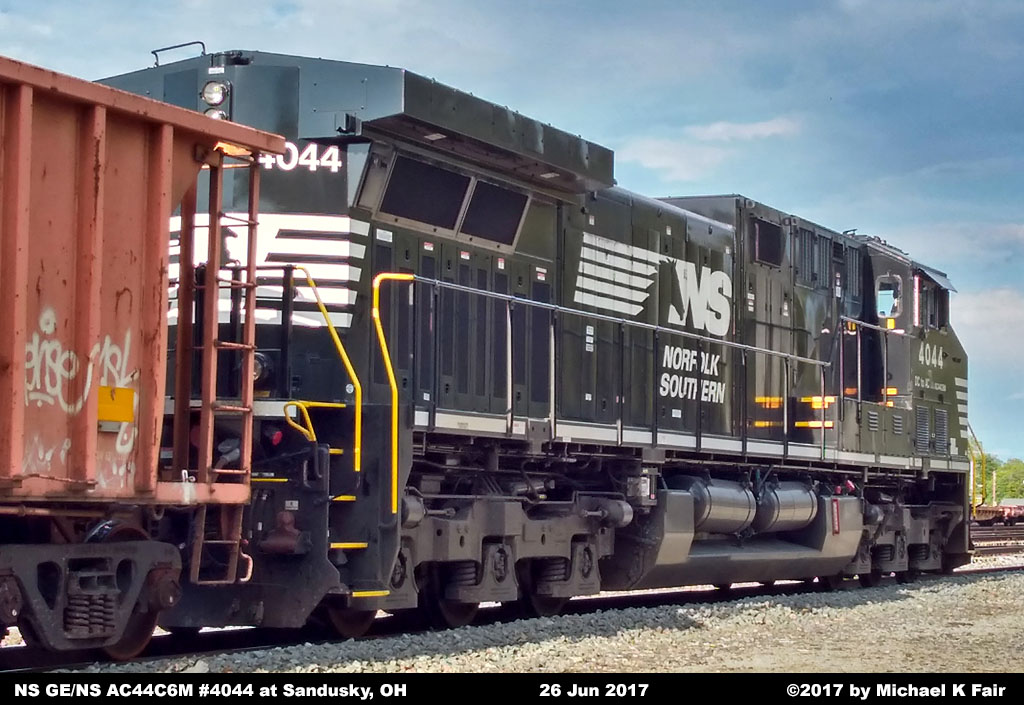 ---
Please Note: This is the personal home page of Chris R. Toth. It is not affiliated with, sponsored
nor supported by Norfolk Southern Corporation.

Information and photos from this website should not be used without permission and/or proper credit.