The first six photos below show the right side of NS SD60 6709 in storage at Altoona, PA
on June 17, 2017, and were taken by Marc Lingenfelter. The 6709 recently had its
trucks overhauled at the NS Juniata Shops and it was put into temporary storage as
part of the NS "surge fleet", available for service if needed. It was put back into service
several days later.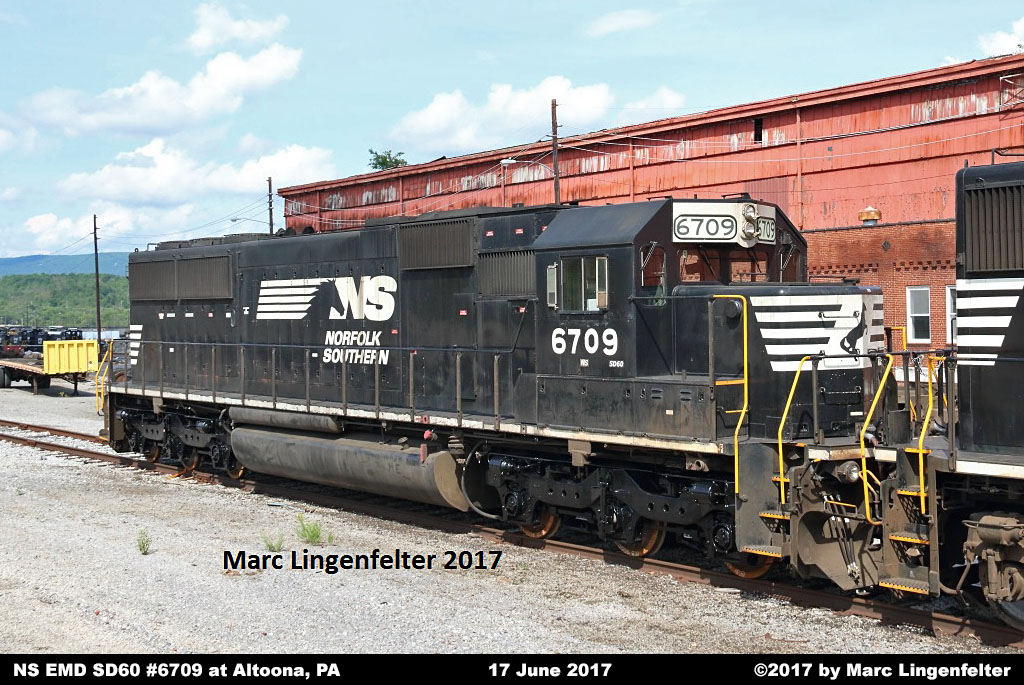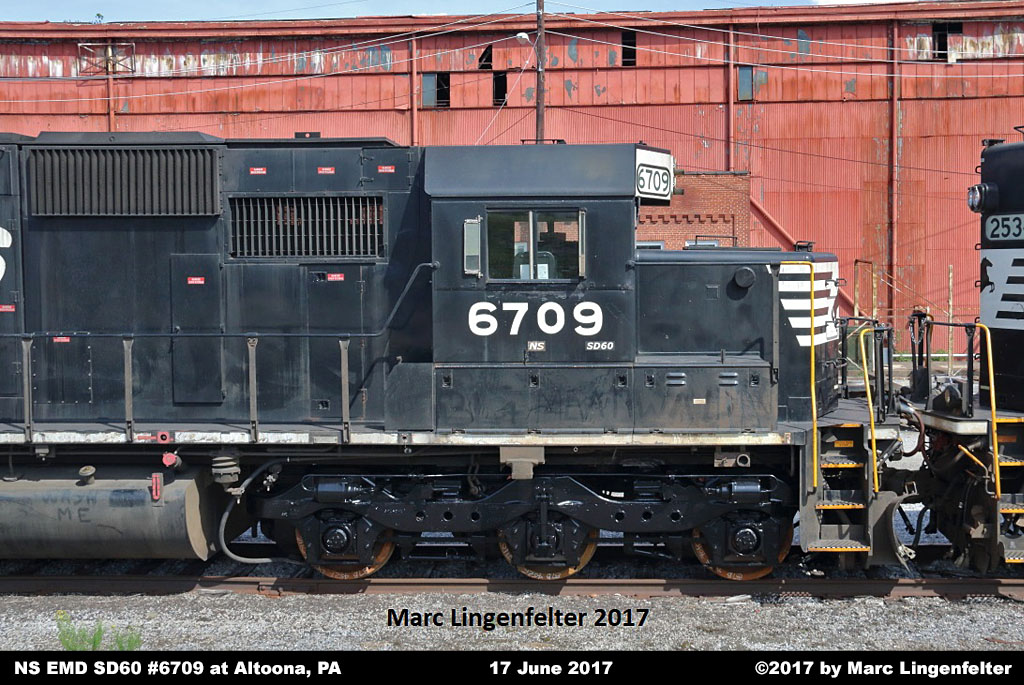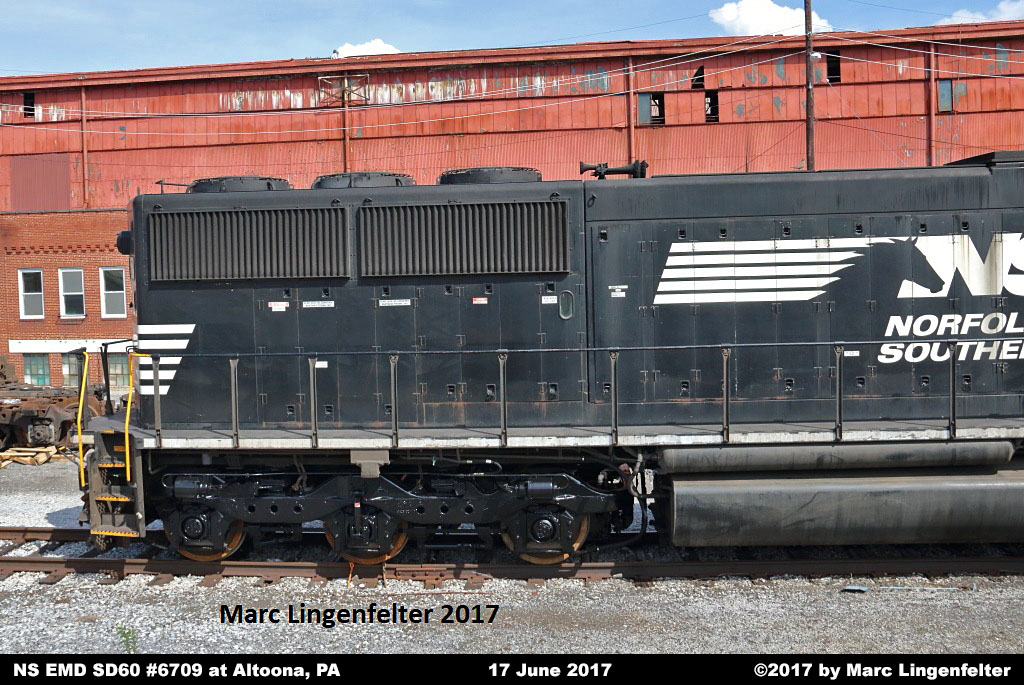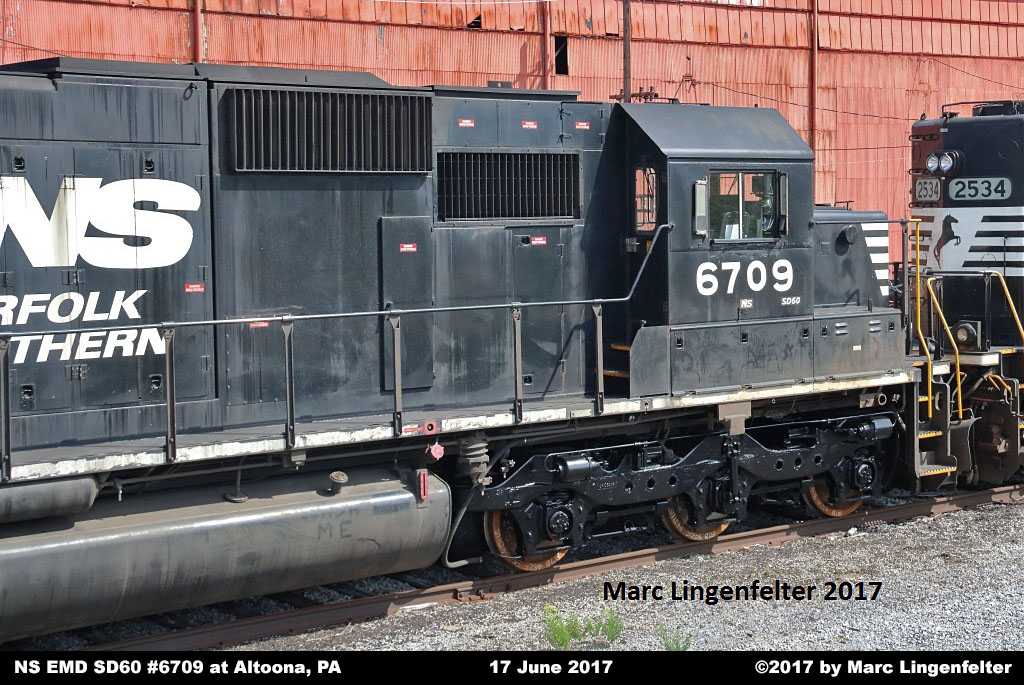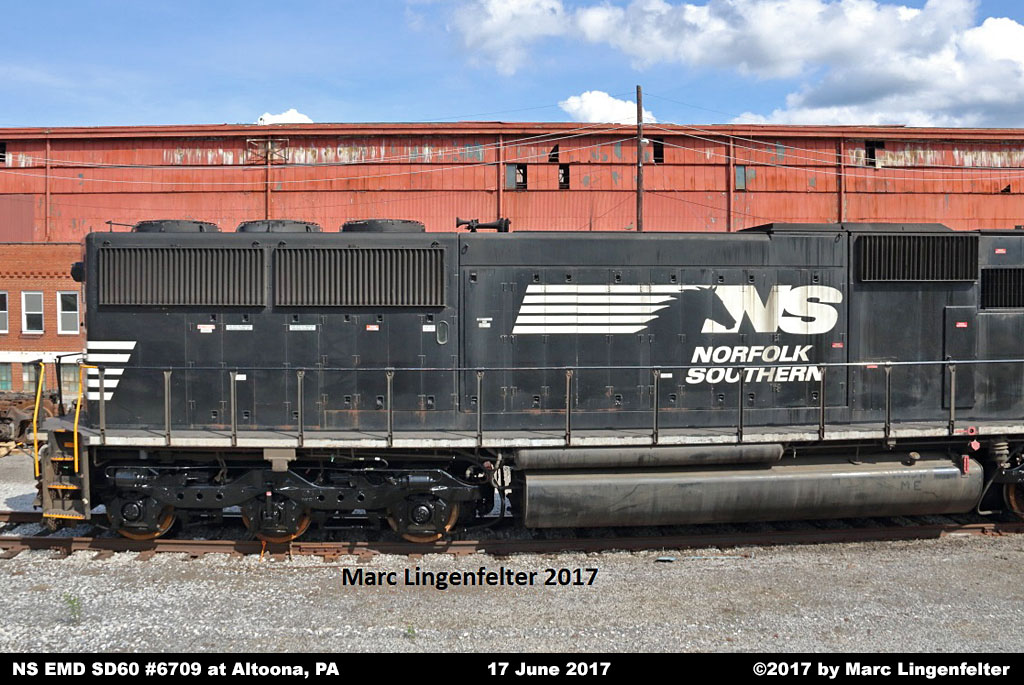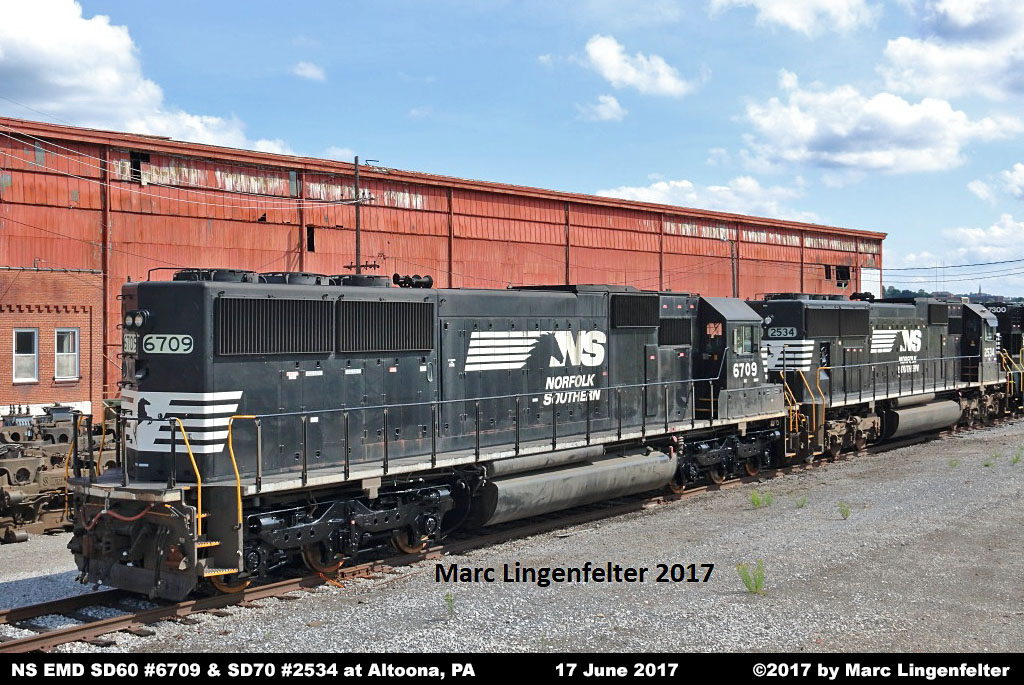 The five photos below show the left side of the 6709 and were taken
by Eddie Durnwald on October 21, 2007 at Maple Grove, Ohio.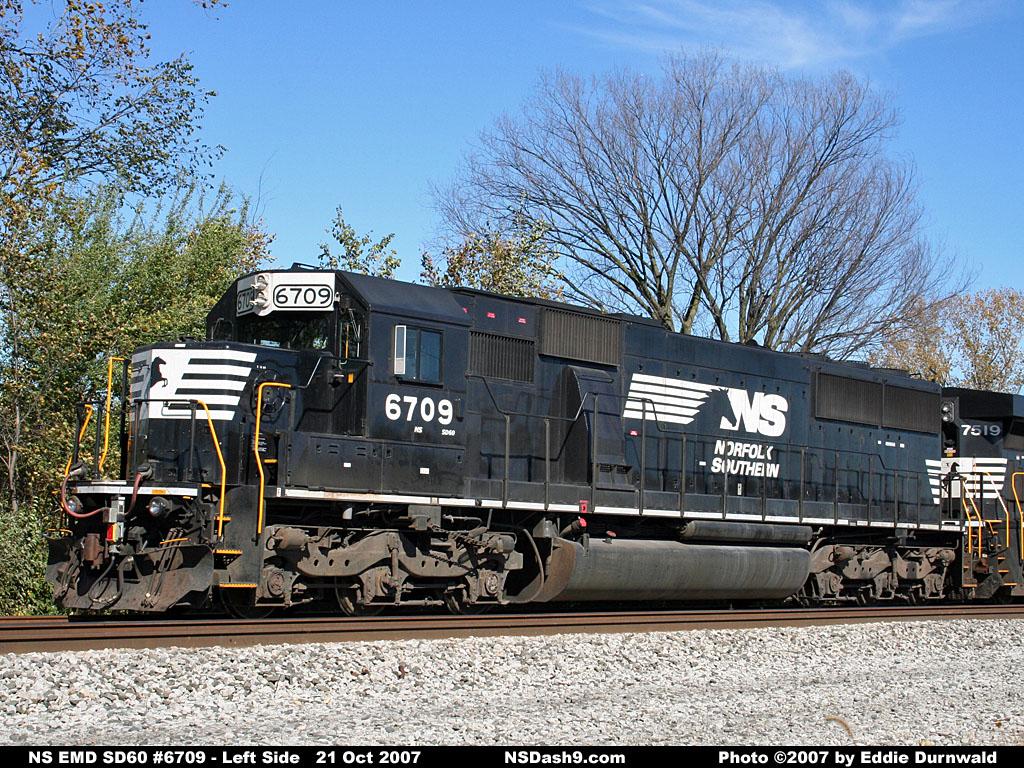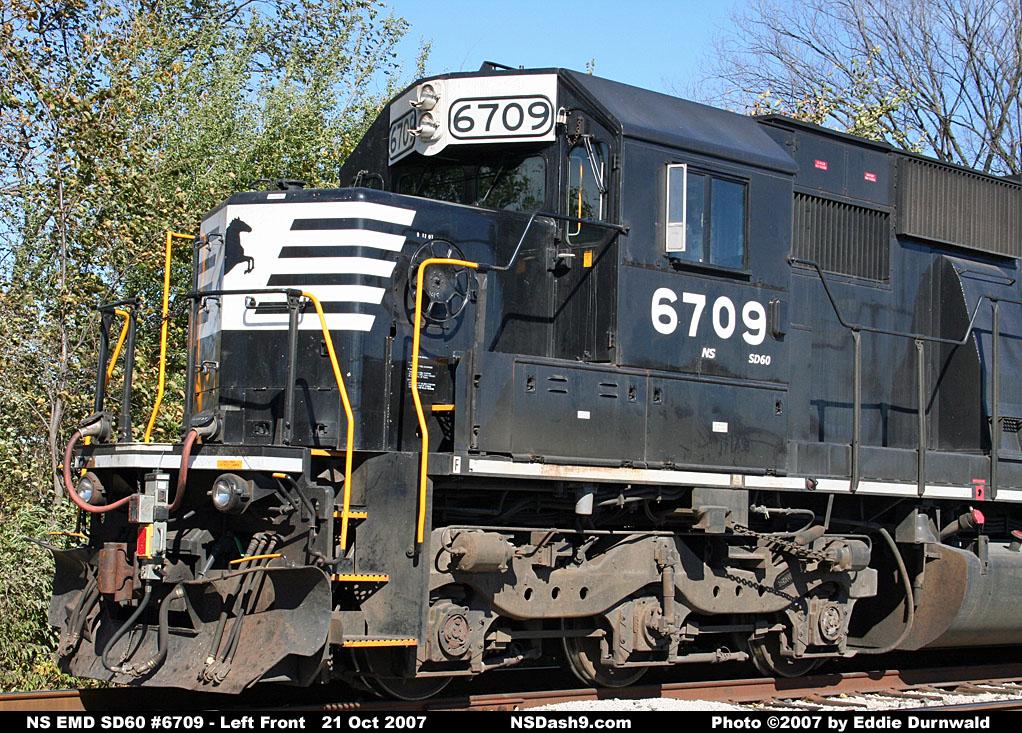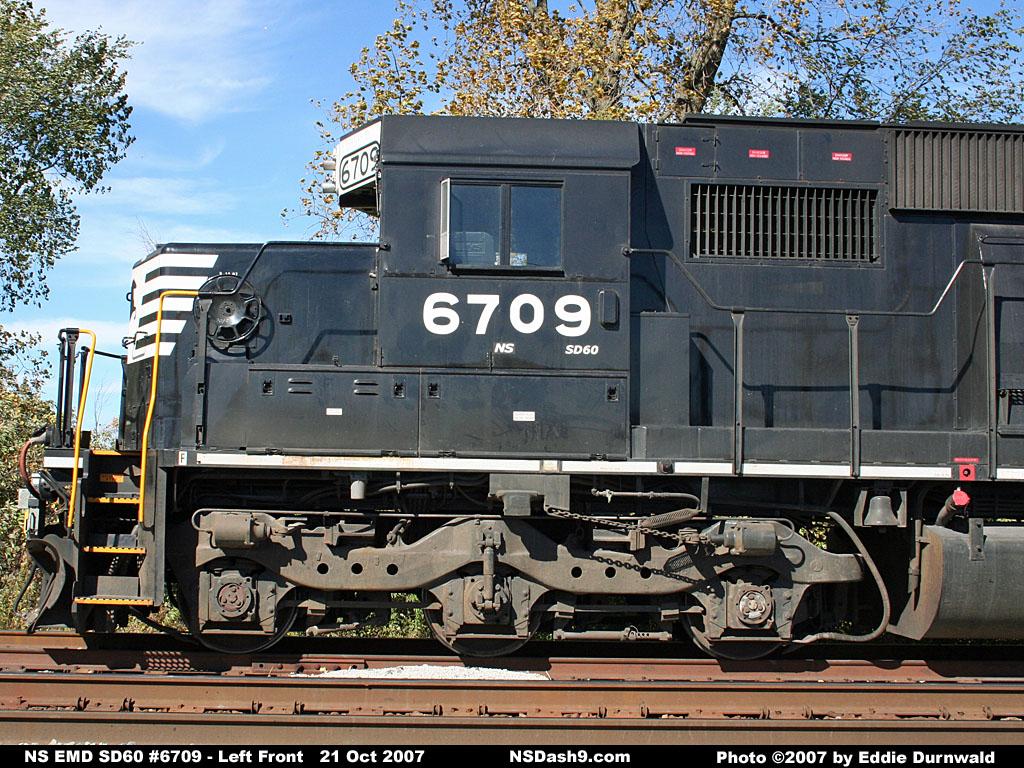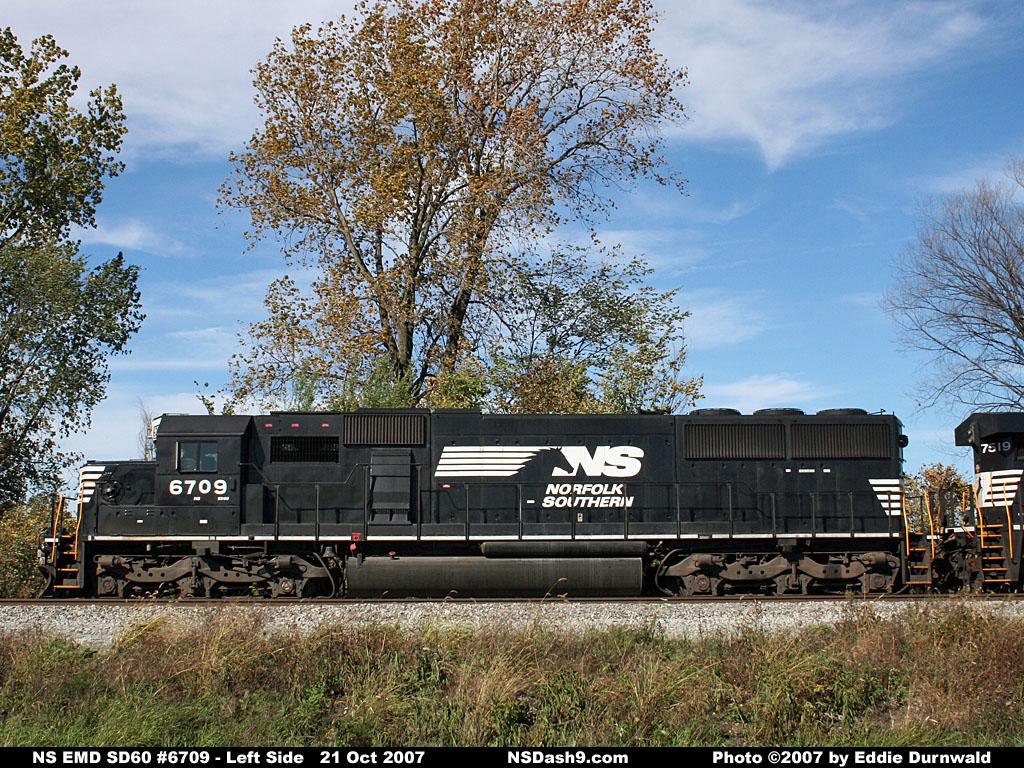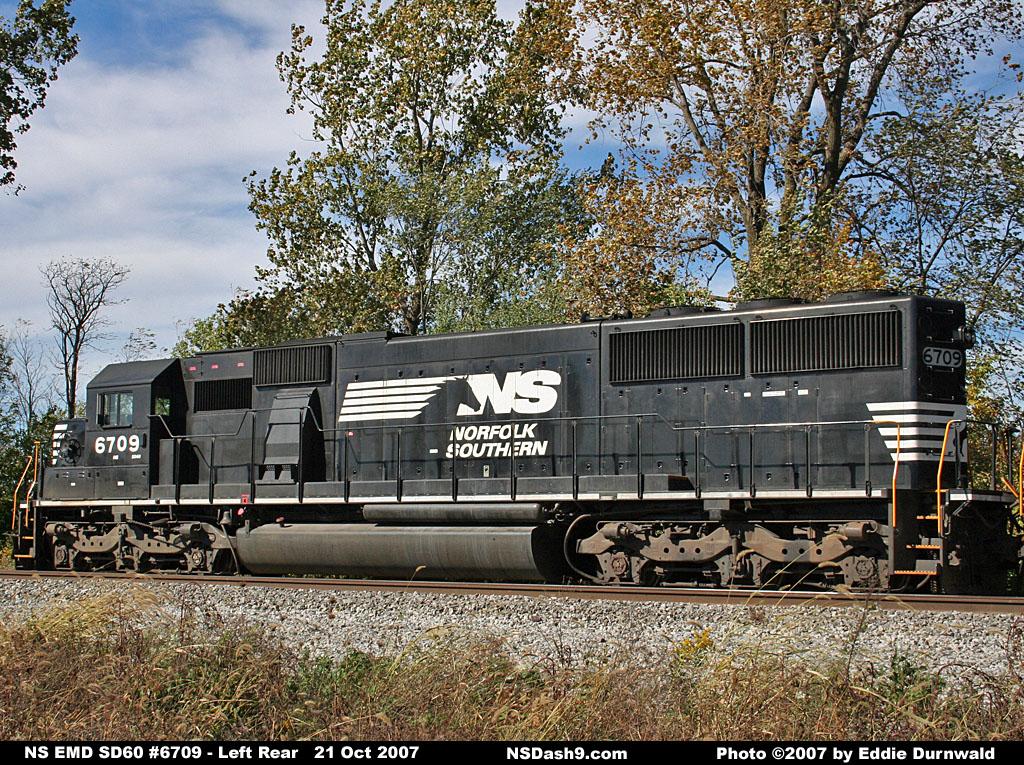 ---
Please Note: This is the personal home page of Chris R. Toth. It is not affiliated with, sponsored
nor supported by Norfolk Southern Corporation.

Information and photos from this website should not be used without permission and/or proper credit.