Share this page
with your friends:
On June 30, 2016, NS released RPU6D Slug #891 from its Juniata Locomotive Shops in
Altoona, PA. The unit will be assigned to Macon, GA and will eventually be mated to an
EMD/NS SD33ECO master, but was temporarily mated to an SD40-2 master in the photos
below, as the SD33ECO units were still under construction at Altoona.
Thanks to Marc Lingenfelter for taking all of the photos shown below.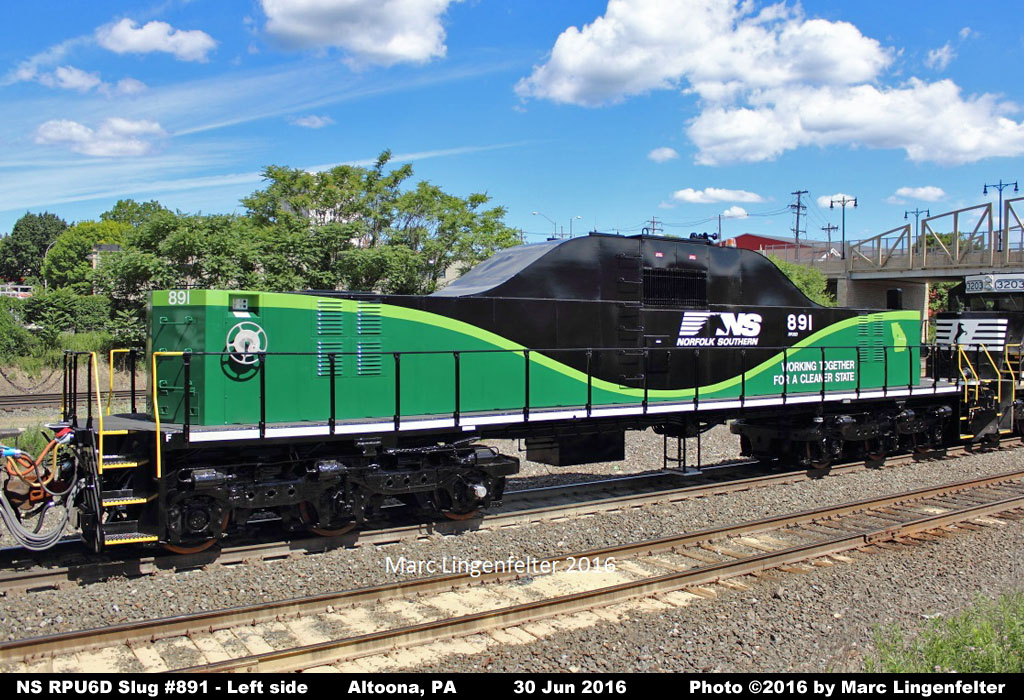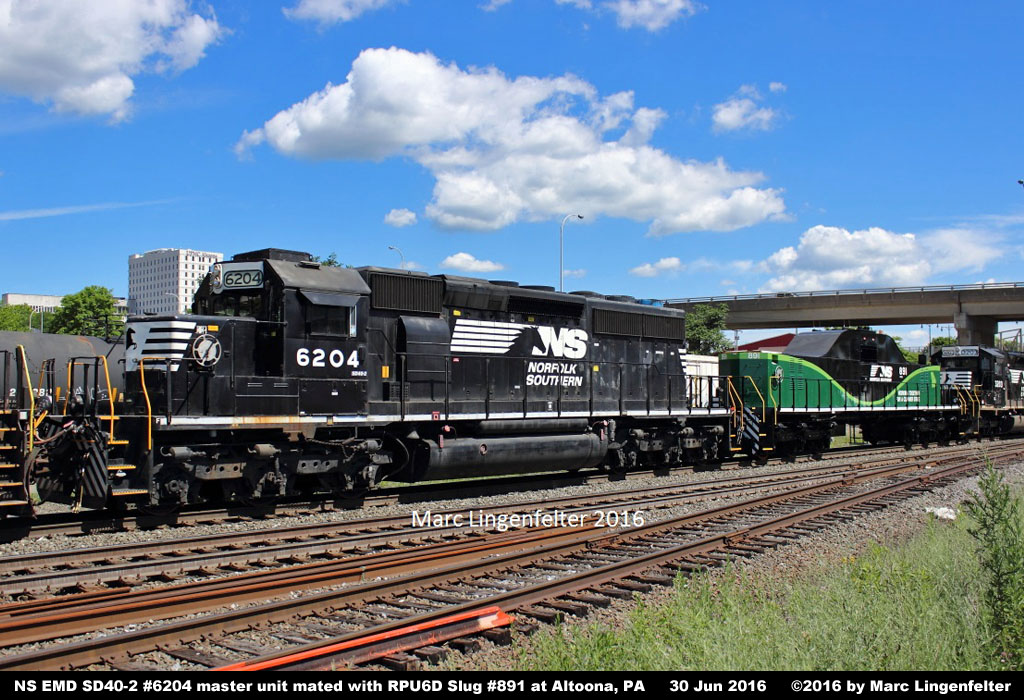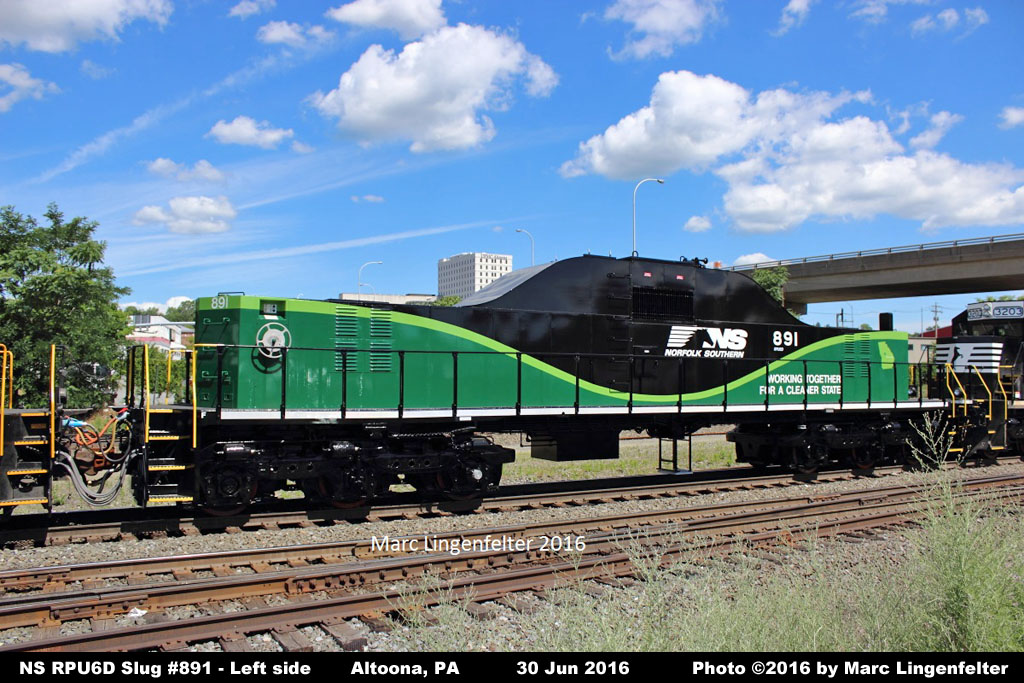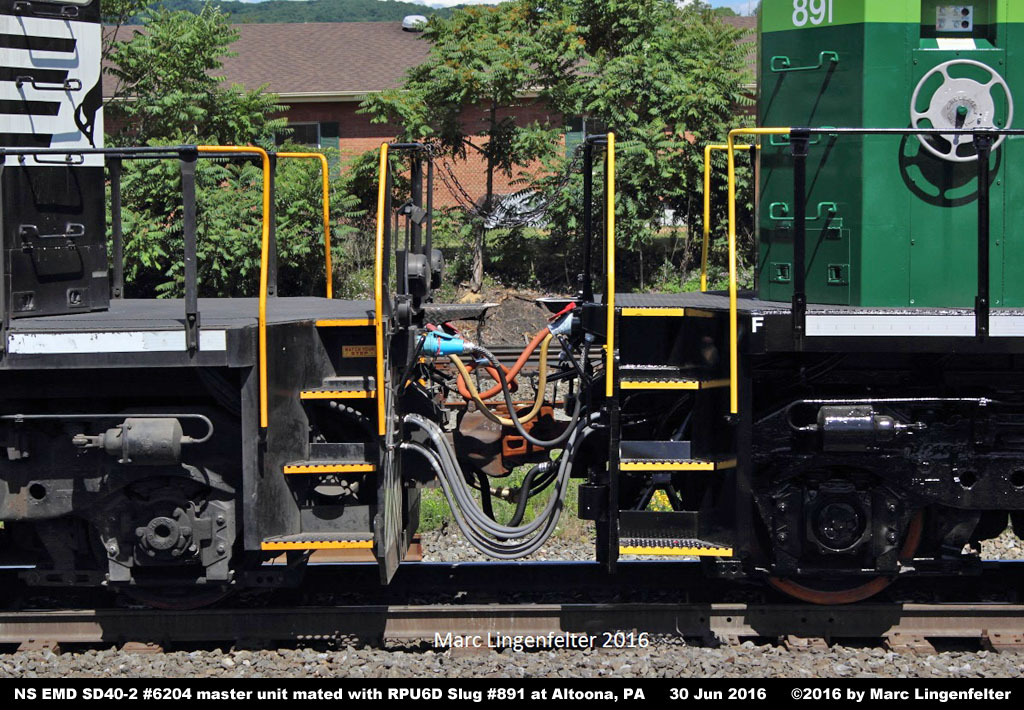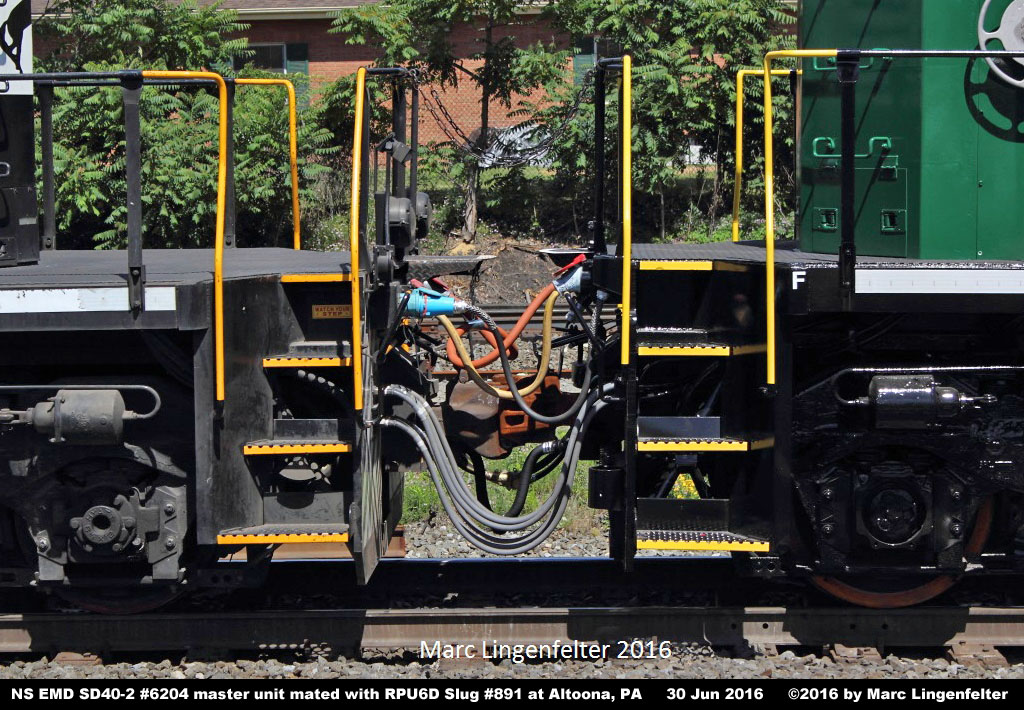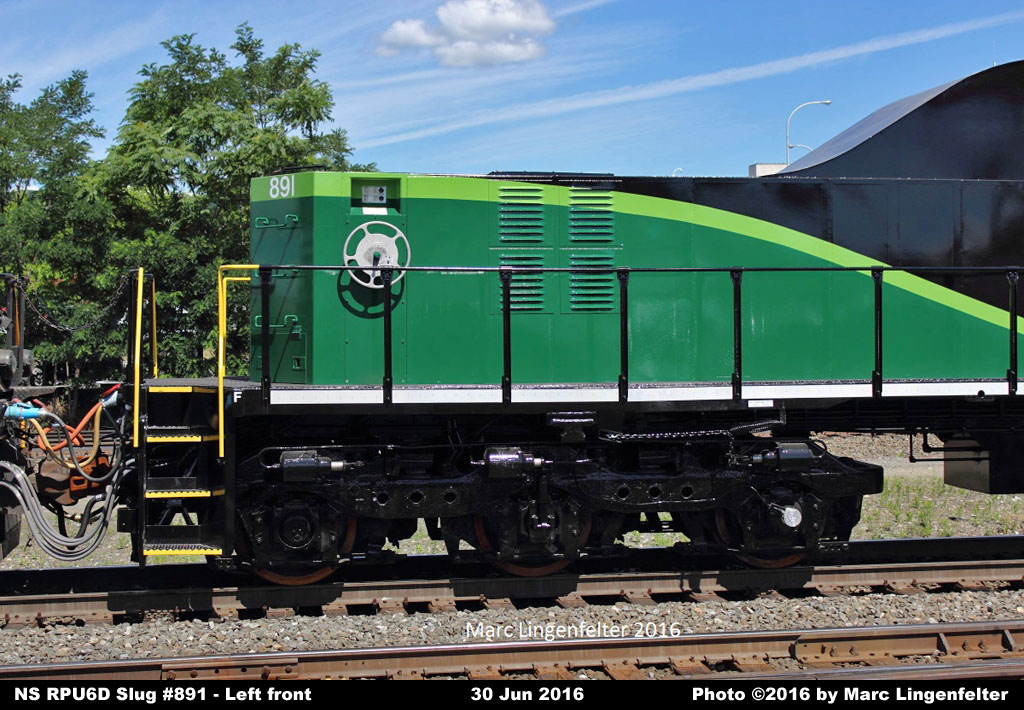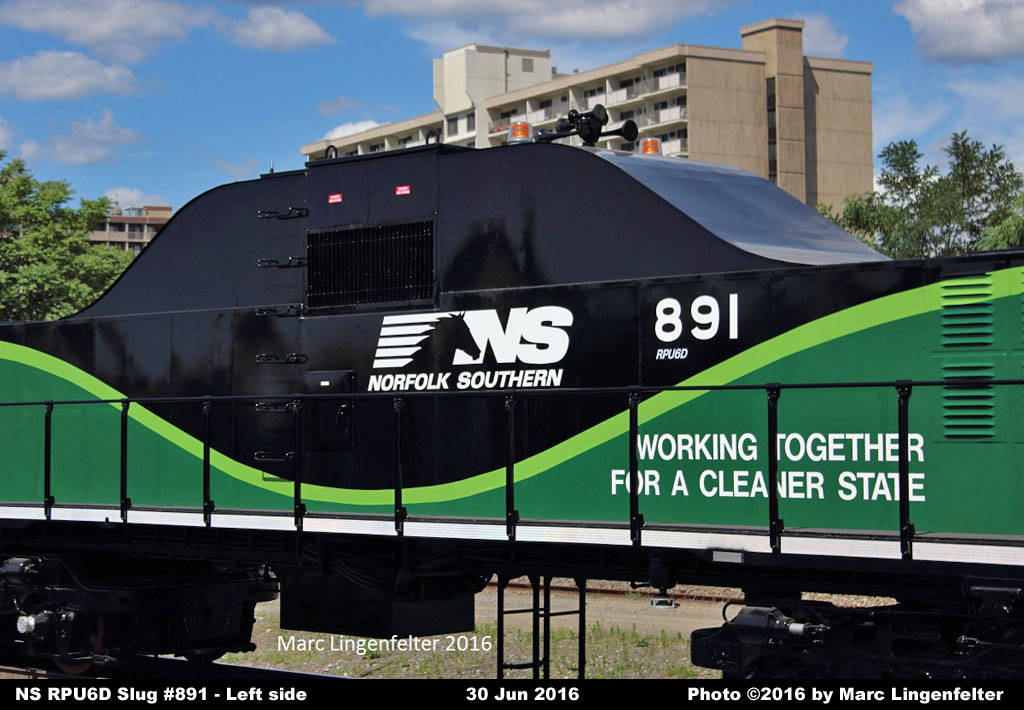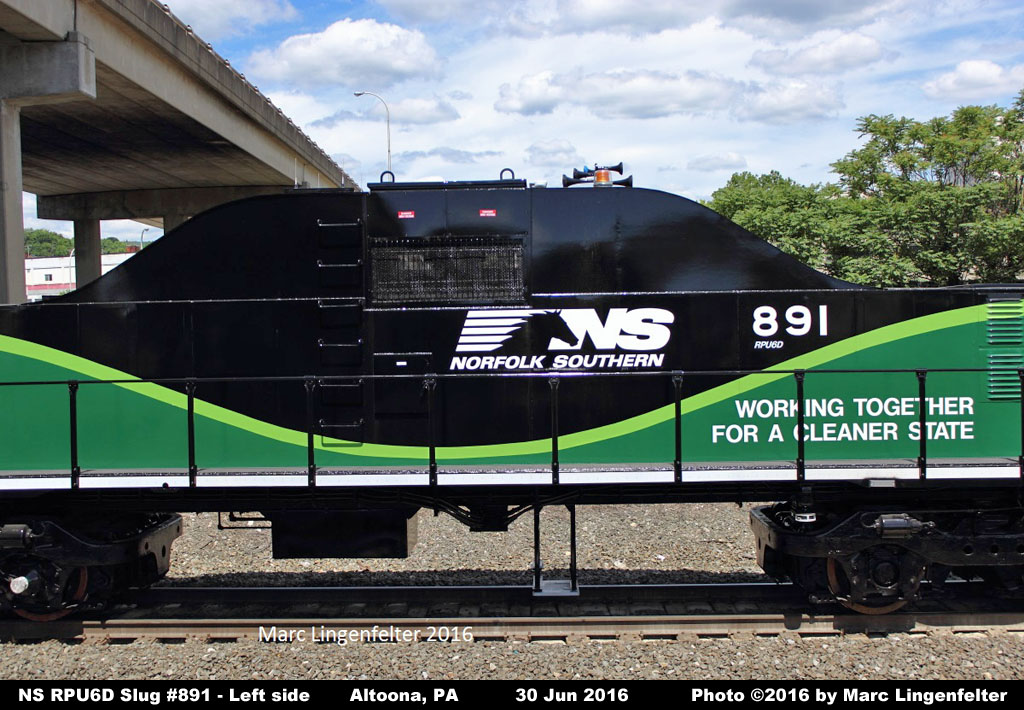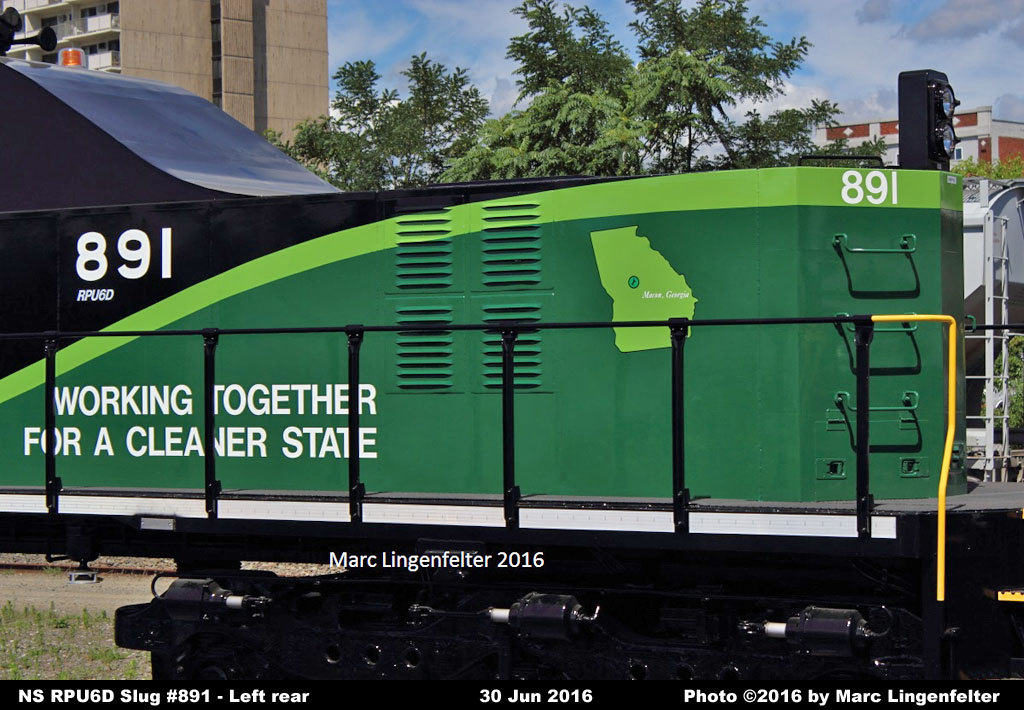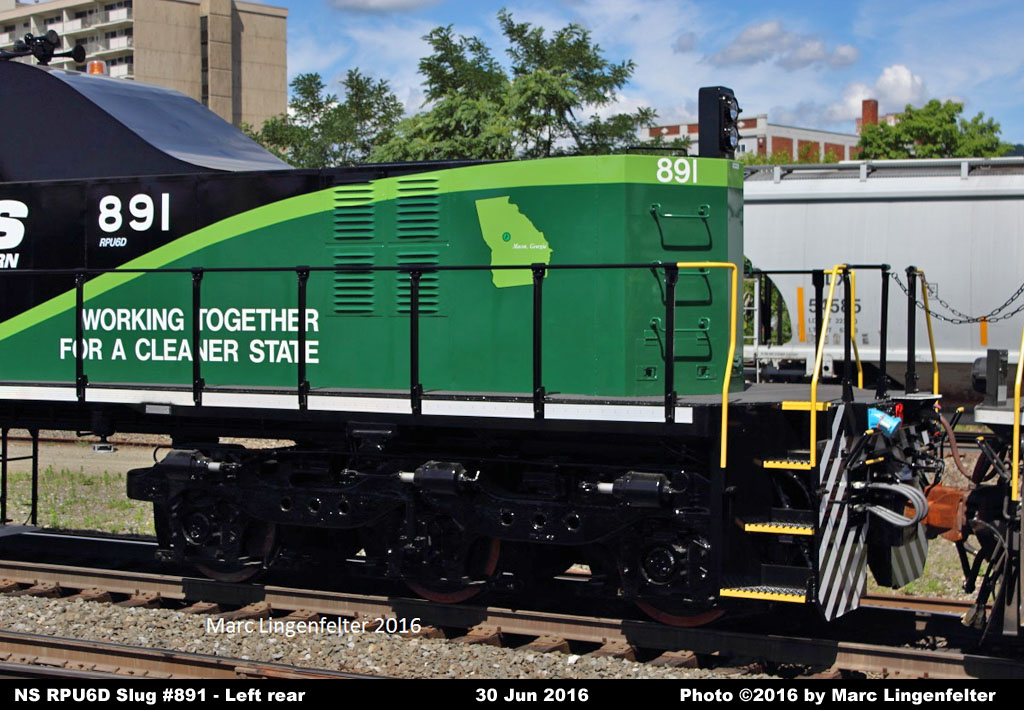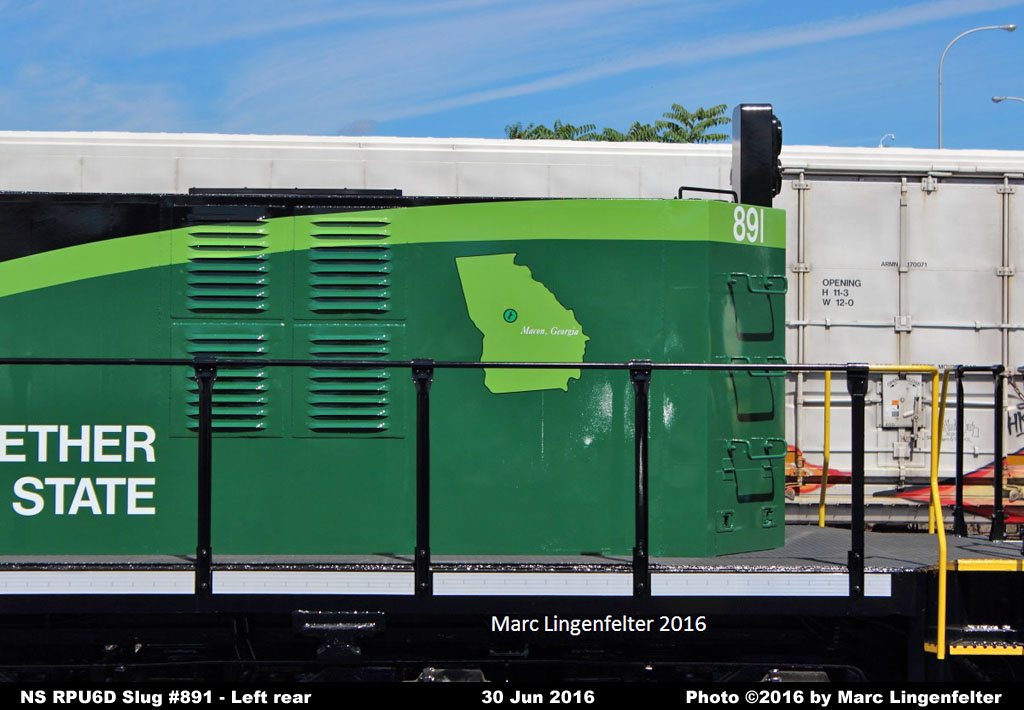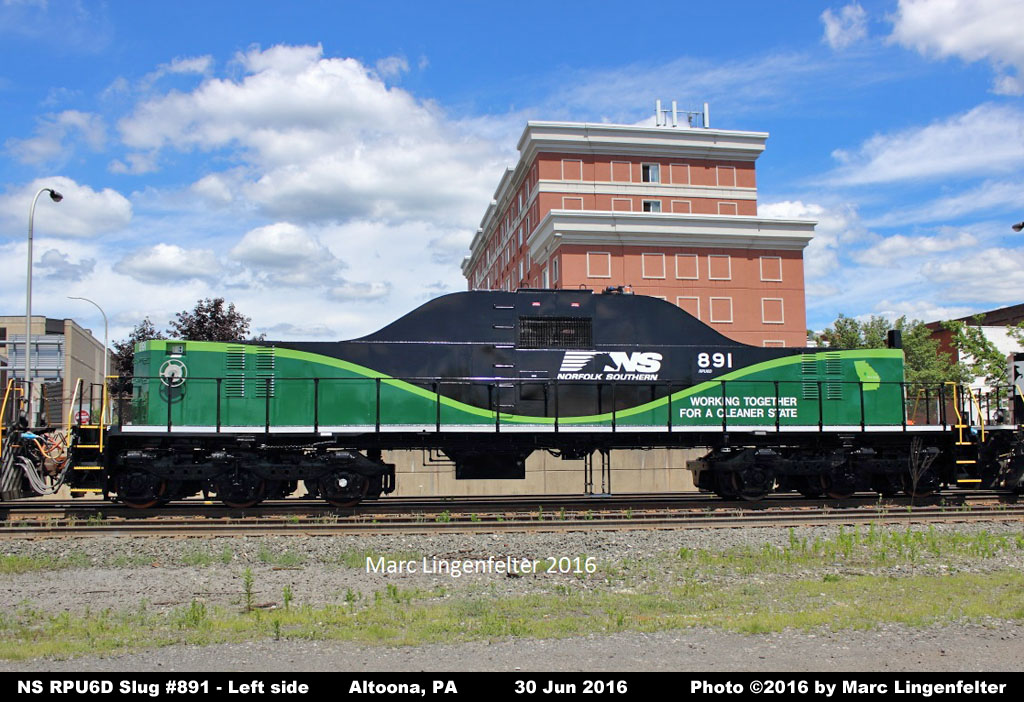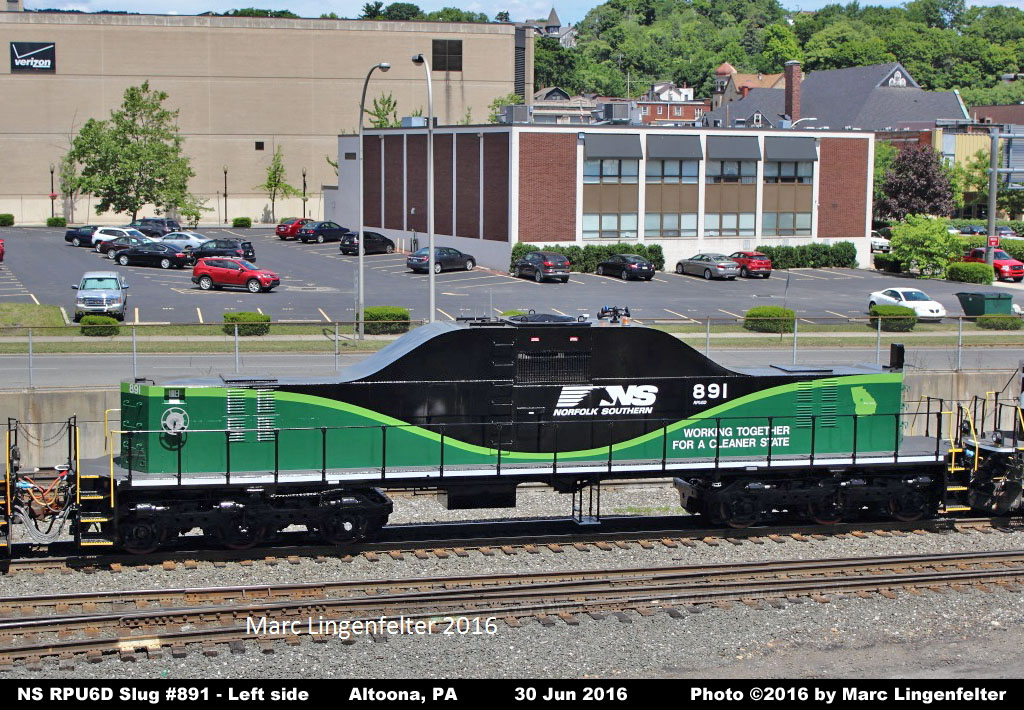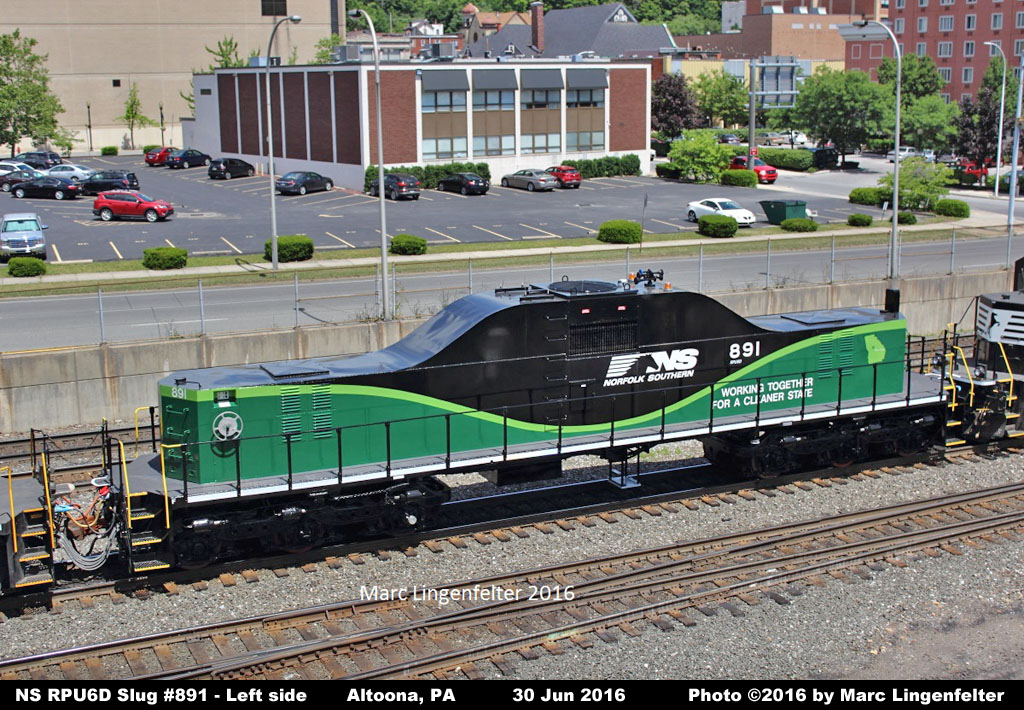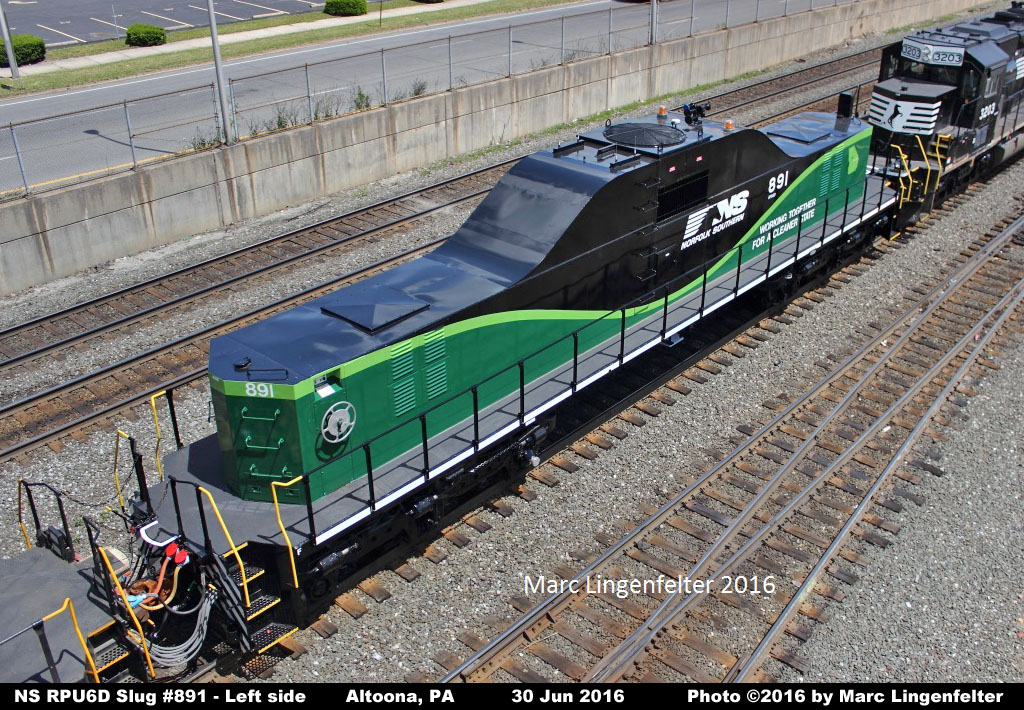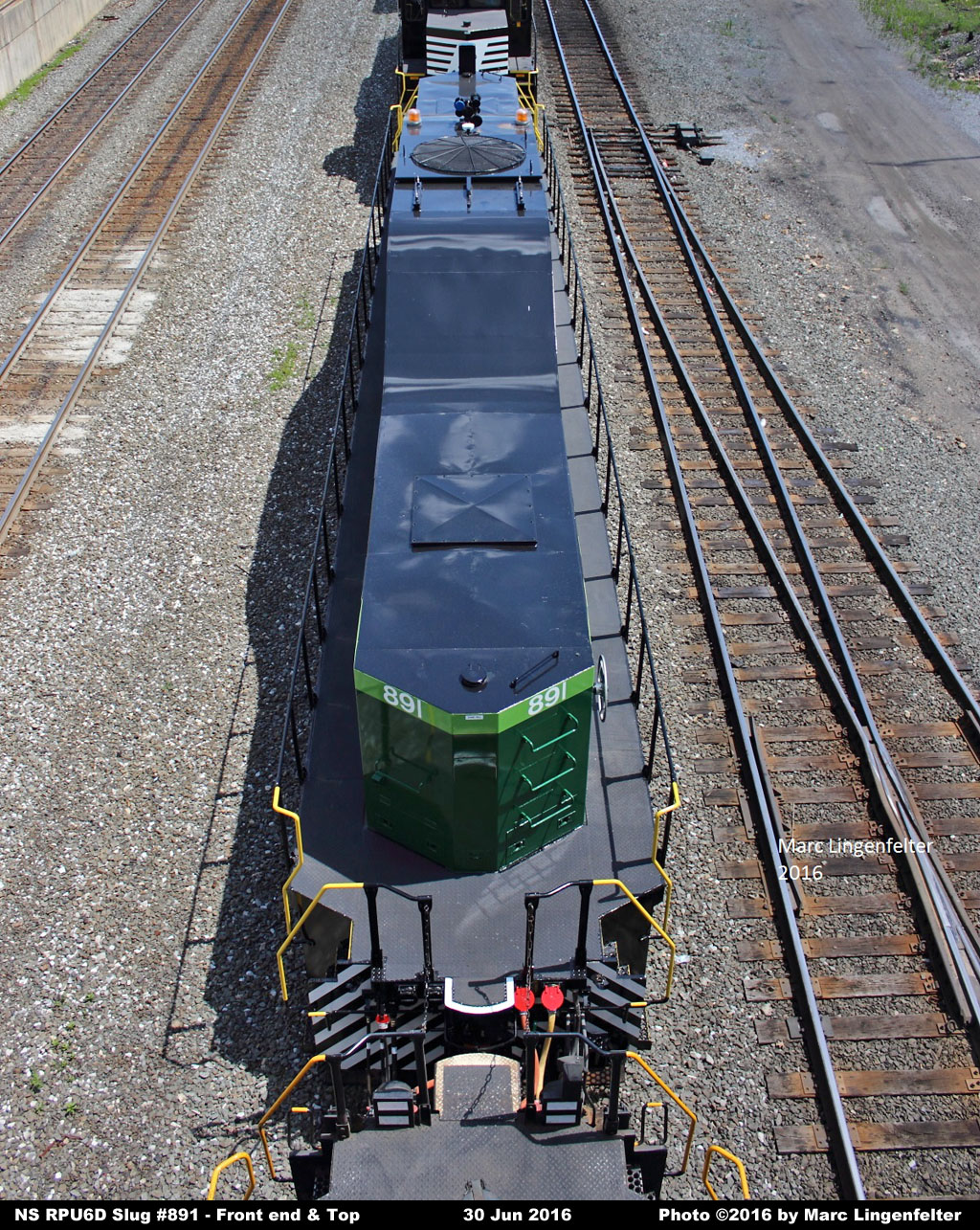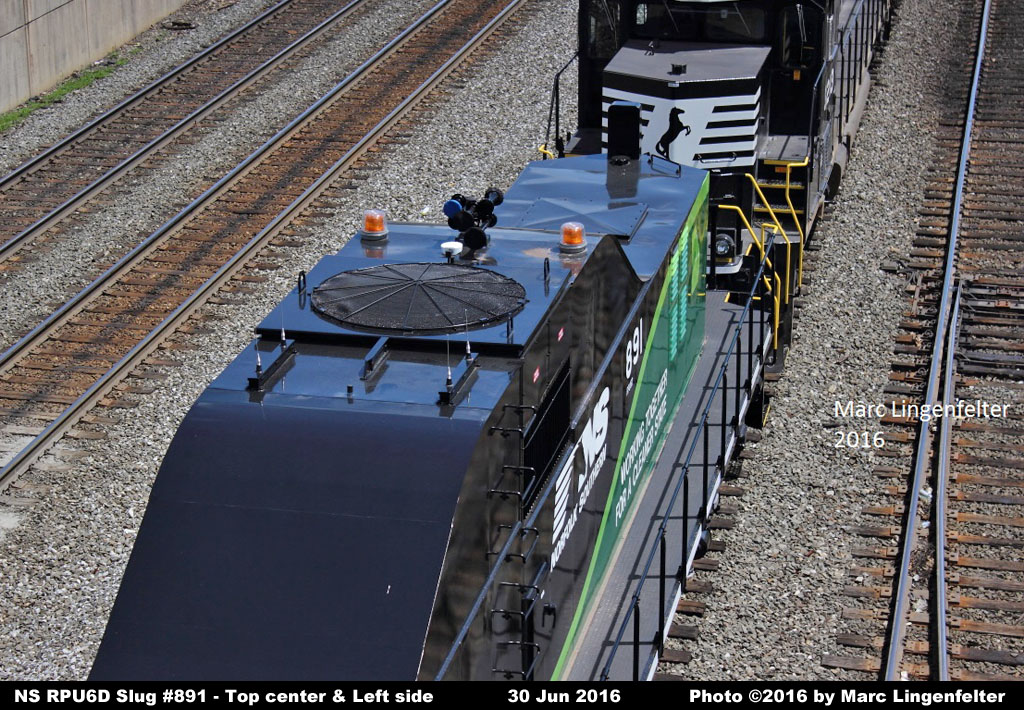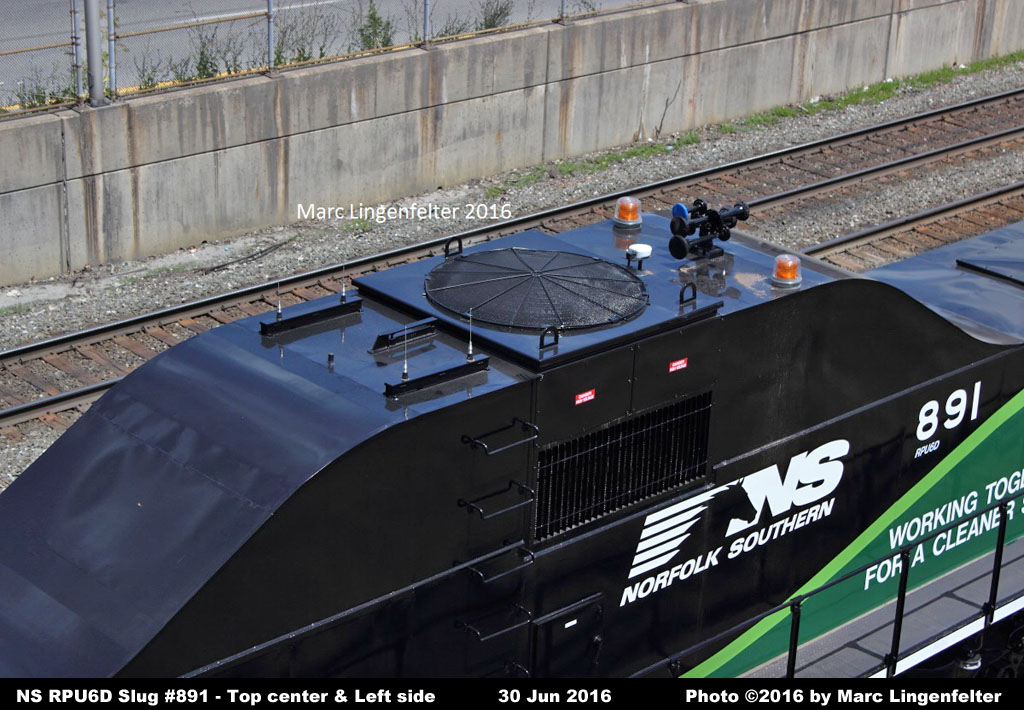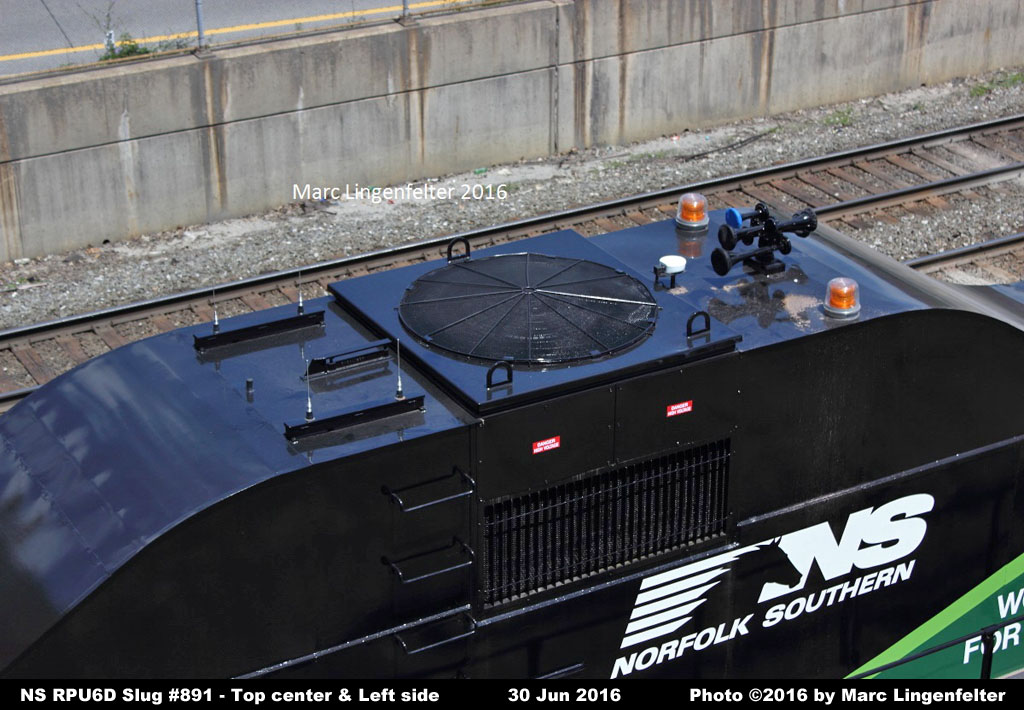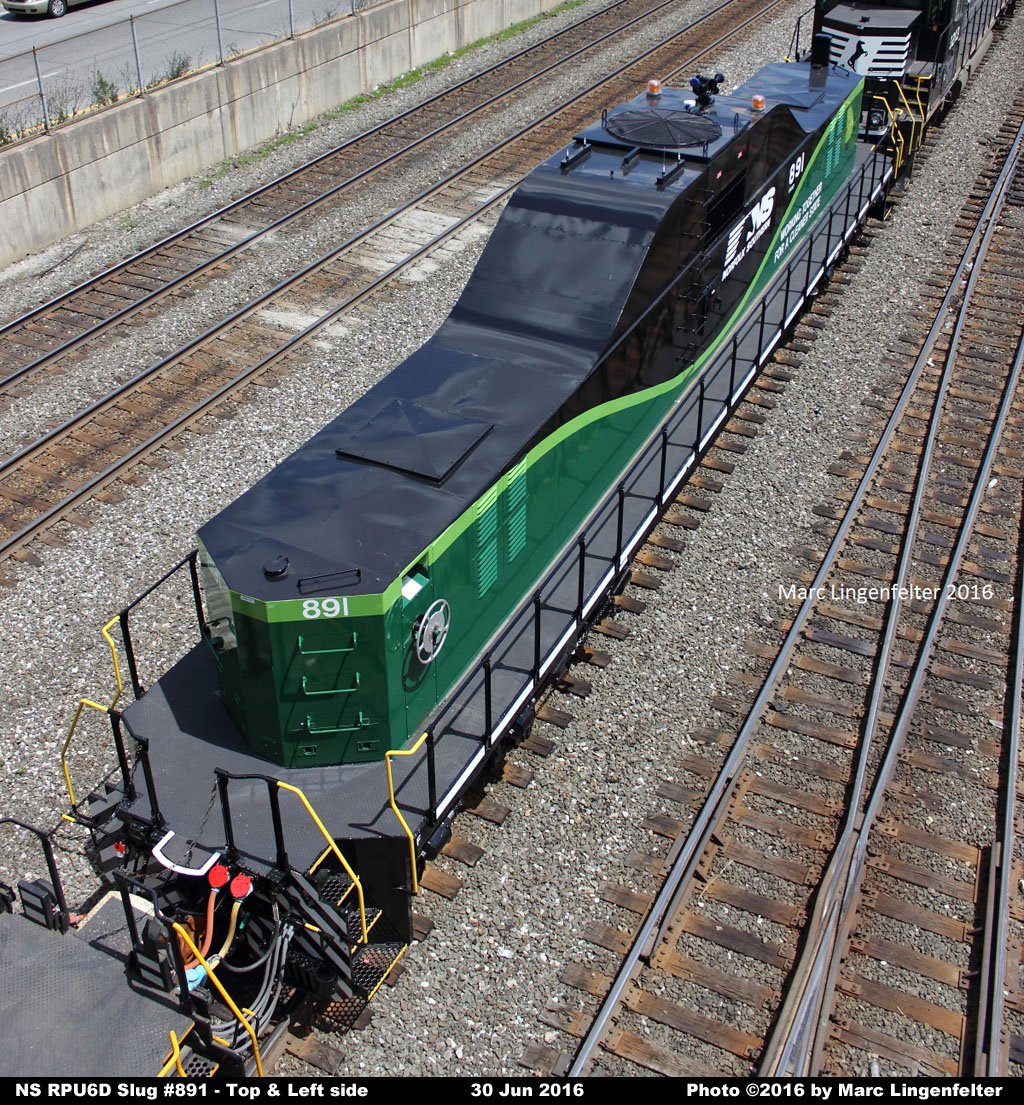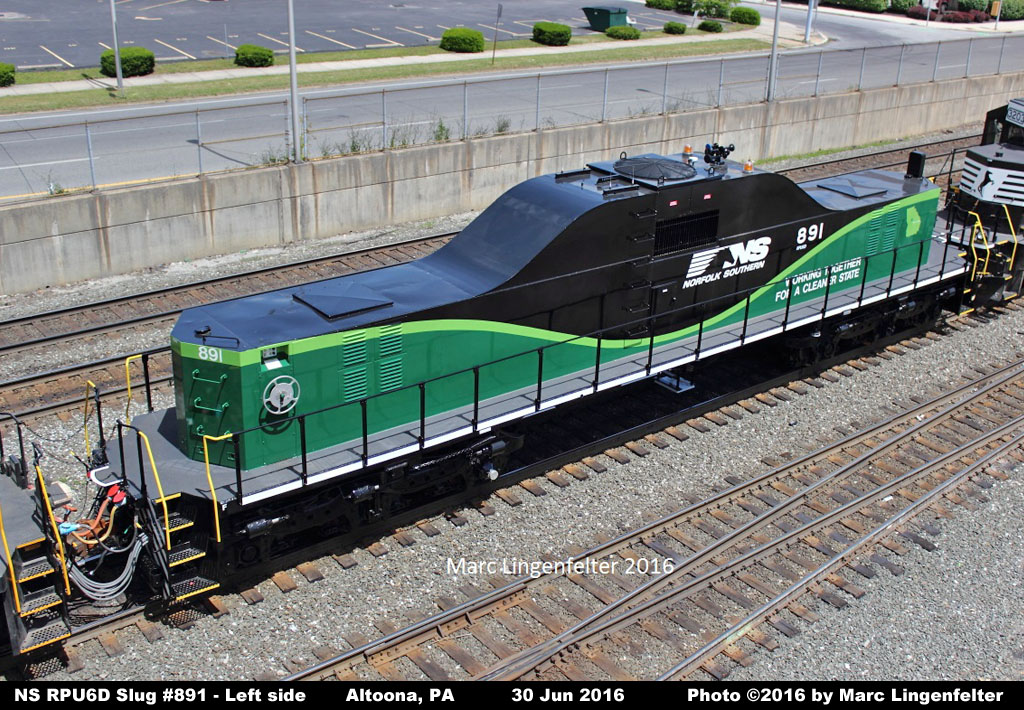 ---
Please Note: This is the personal home page of Chris R. Toth. It is not affiliated with, sponsored
nor supported by Norfolk Southern Corporation.

Information and photos from this website should not be used without permission and/or proper credit.