NS GE Dash 9-44CW #8933 was leading NS train Z675-25 at Fayetteville, NC, on November 25, 2016.
Thanks to Junior Tillman for sharing this group of photos.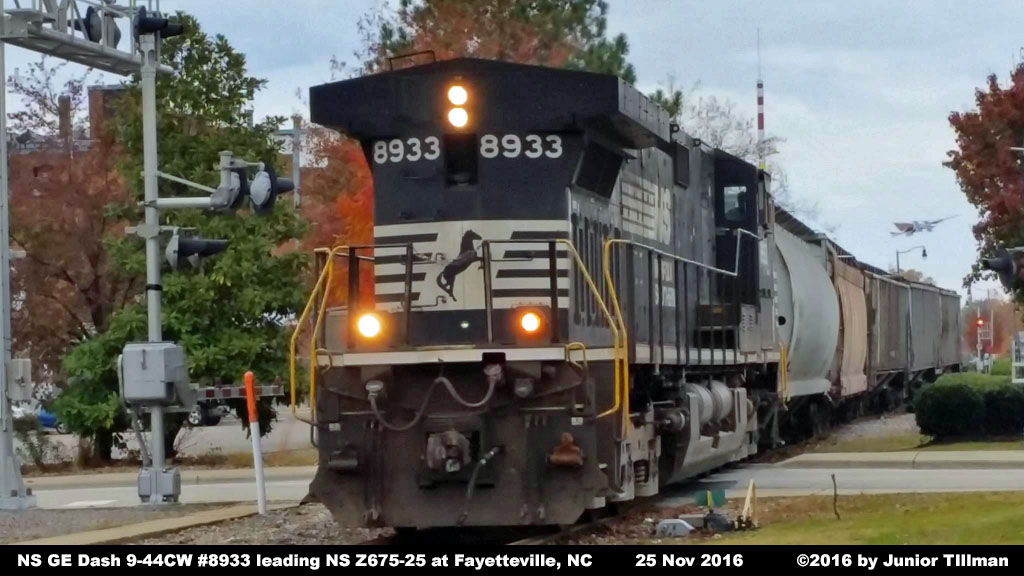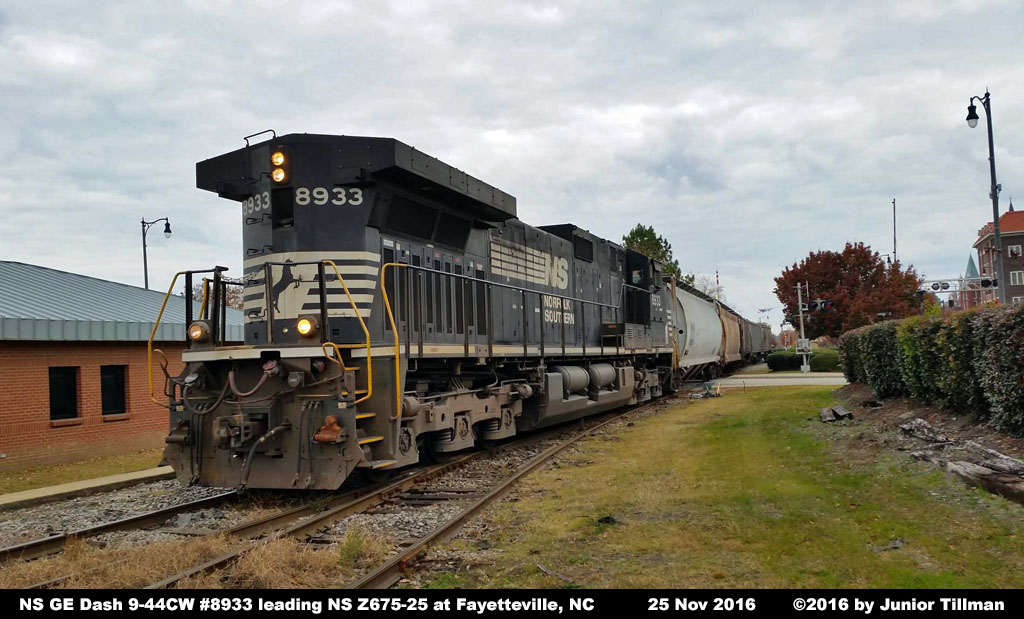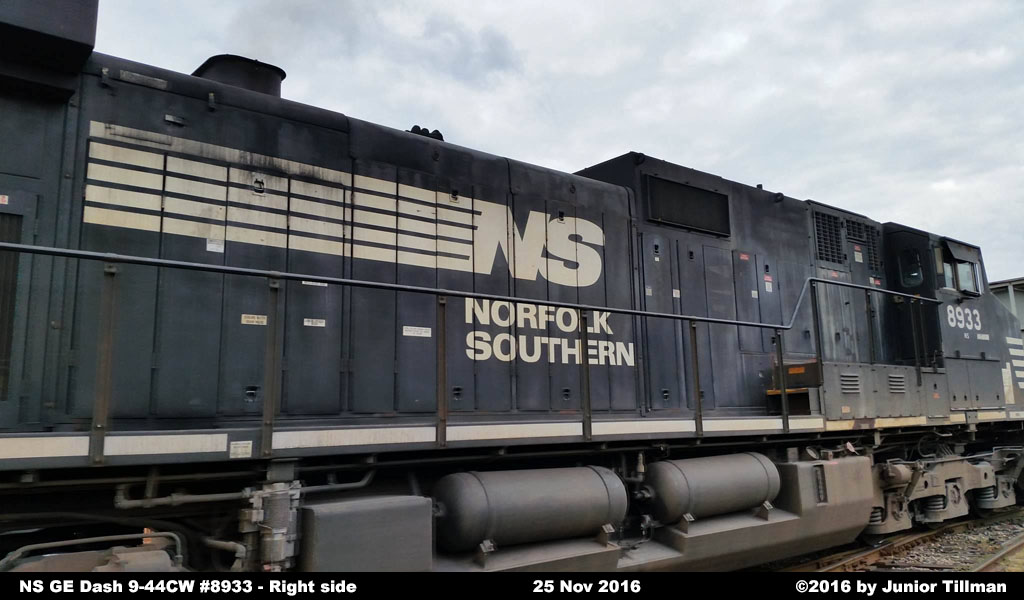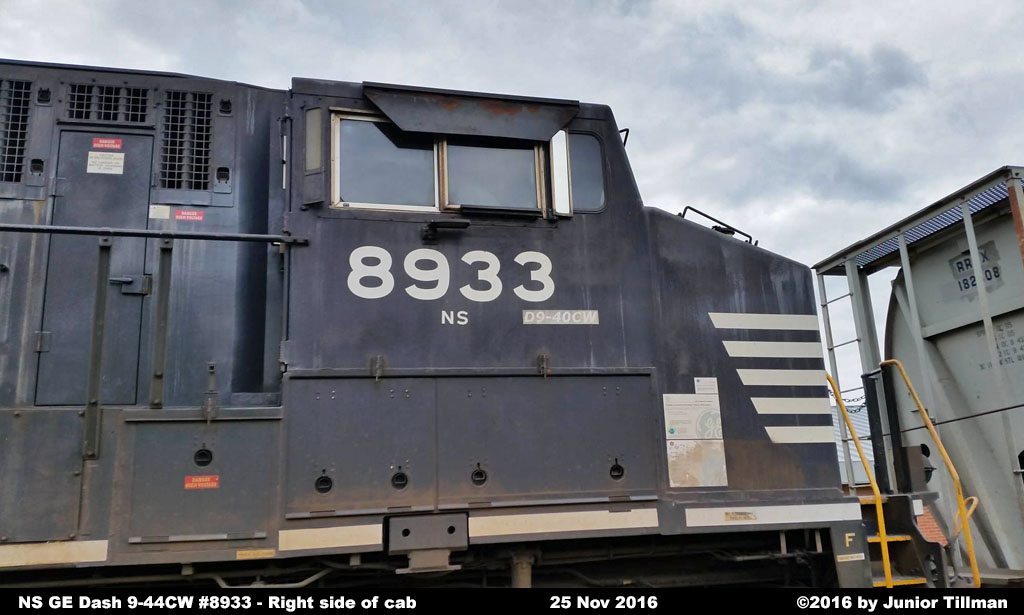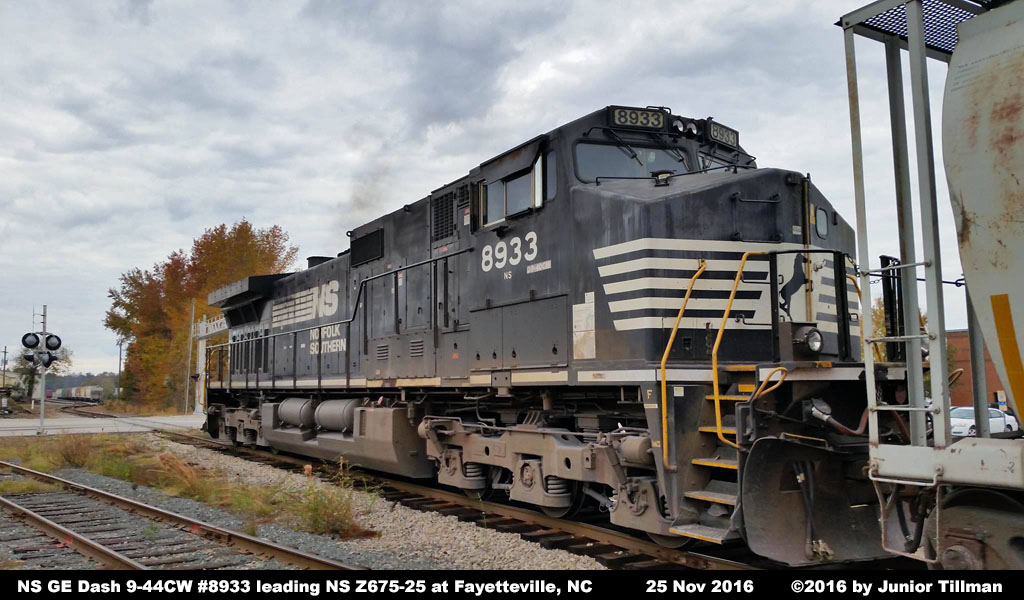 ---
Please Note: This is the personal home page of Chris R. Toth. It is not affiliated with, sponsored
nor supported by Norfolk Southern Corporation.

Information and photos from this website should not be used without permission and/or proper credit.