If you are using the new Cannon DB fans, you will need to follow this step. If you are using the Kato DB hatch and fans as it comes on the model, just ignore this step. After the Kato fans have been removed from the DB hatch and you have a good fit for the new Cannon fans, snap the Kato hatch in place on the model and trace the two circles onto the inside top of the long hood under the DB hatch. Using your favorite tool, drill these two holes to match the ones in your DB hatch. These two new holes in the shell top will allow the Cannon fan bases to sit flush onto the DB hatch. Glue the DB hatch into place and allow to dry.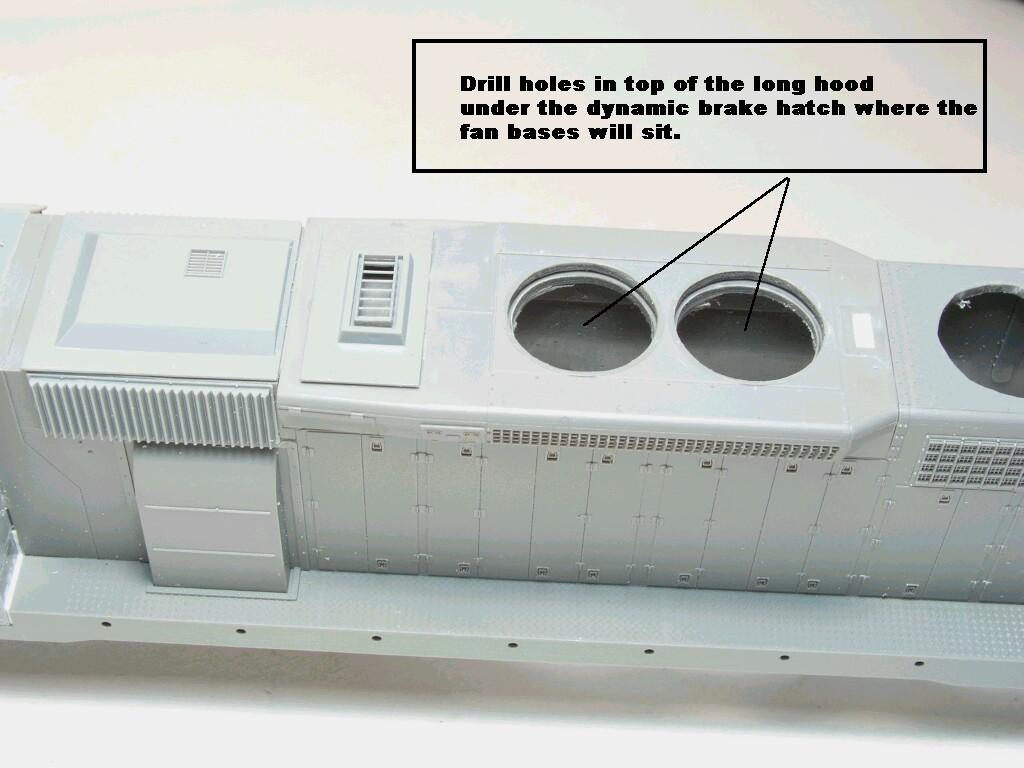 Glue the two fan bases and motor supports onto the DB hatch paying close attention to the direction of the motor mount supports.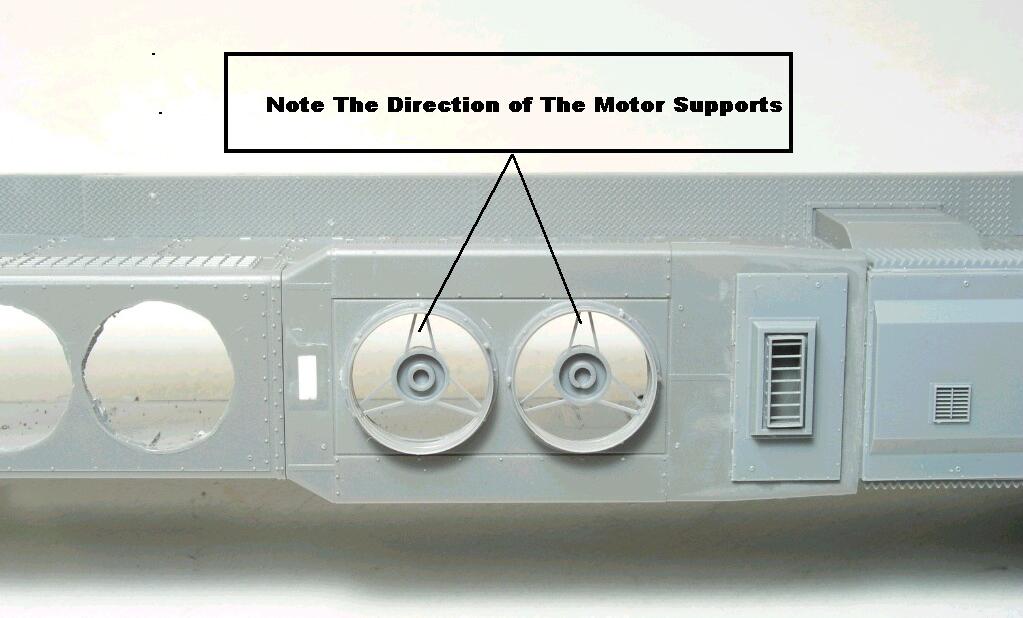 Install the three radiator fan motor supports and center shrouds. Pay close attention to the direction and position of these supports.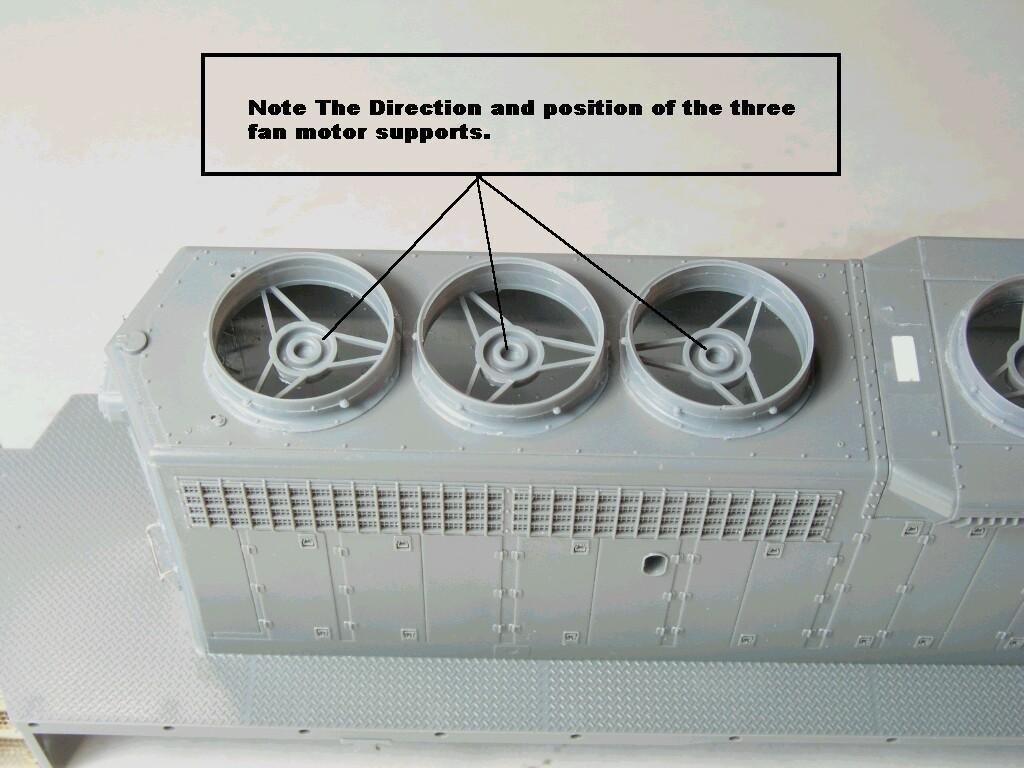 ---