---
NORFOLK SOUTHERN
DIESEL LOCOMOTIVE ROSTER

EMD SD60 No. 6548

1 Unit Currently Stored

Note: Unit to be sold via auction
---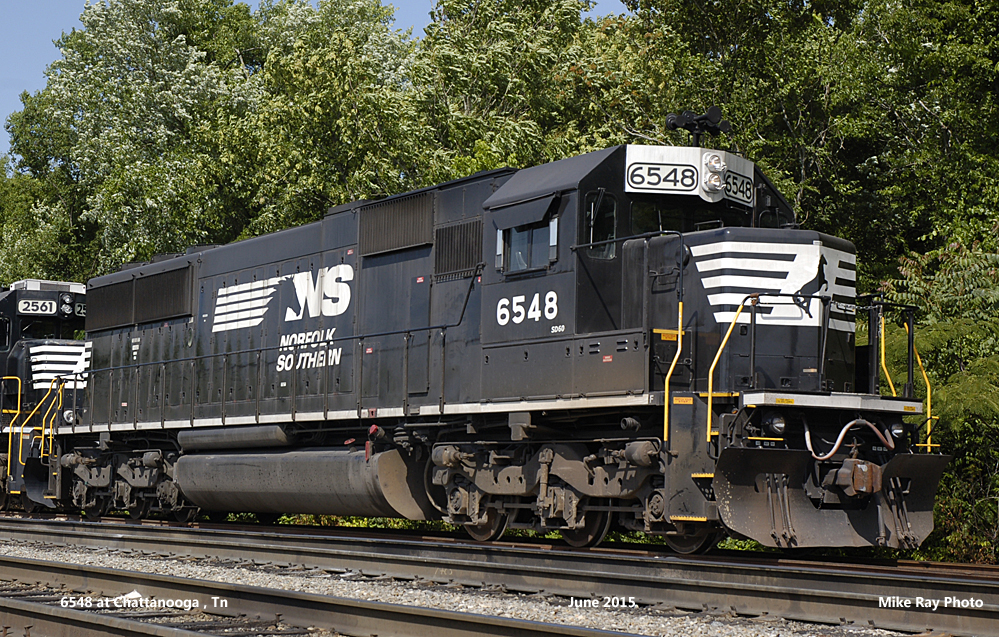 This roster compiled and maintained by Chris R. Toth.
Roster last updated on January 12, 2019
NS
No.

4th
No.
3rd
No.
2nd
No.
Original
No.
Build
Date
Order
No.
Builder
No.
Notes
6548
--
HLCX 5968
UP 5968
CNW 8053
10-1986
867147
867147-53
Unit currently stored, but still on the active roster.


Unit is to be sold by NS via auction.

General Info
NS Model Designation = SD60
Horsepower = 3,800
Fuel Tank Capacity = 4,500 gallons
Dynamic Braking = Yes
Control = Single
Cab Signals = No
LSL (Locomotive Speed Limiter) = No

Unit purchased from Helm Leasing (HLCX) in May 2011.
---

Back to top of page

Please Note: This is the personal website of Chris R. Toth. It is not affiliated with, sponsored nor supported by Norfolk Southern Corporation.

Information and photos from this website should not be used without permission and/or proper credit.