---
W&LE EMD GP40-3 #304 Photos
This page was last updated on December 19, 2018.
---
On November 19, 2018, WE 304 was severely damaged in a head-on collision between
a remote control consist and a standing train just east of the yard at Akron, OH.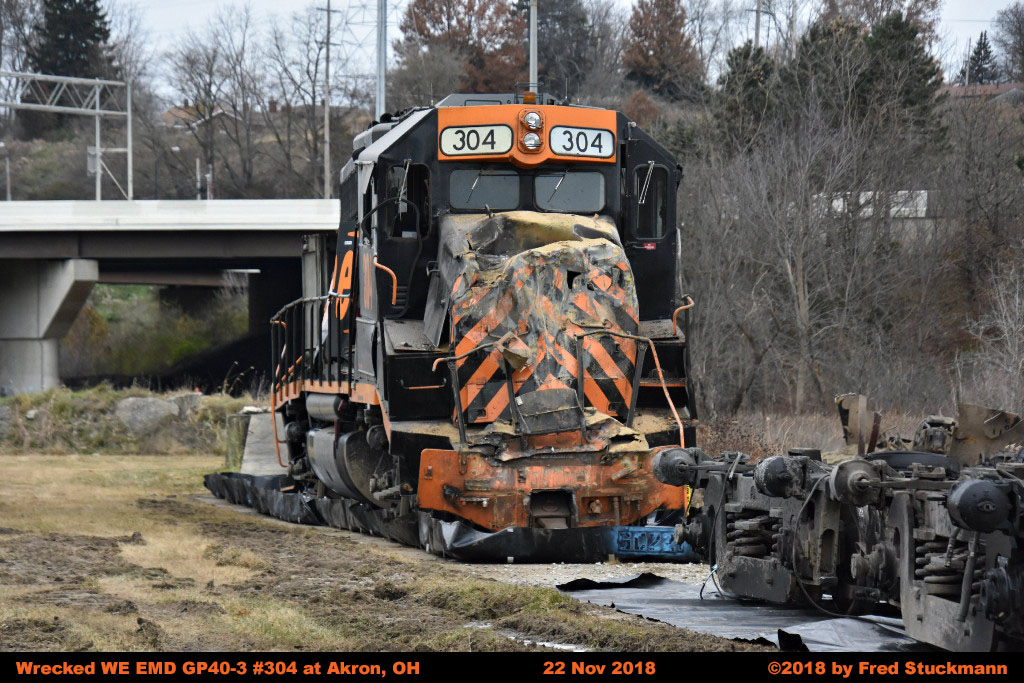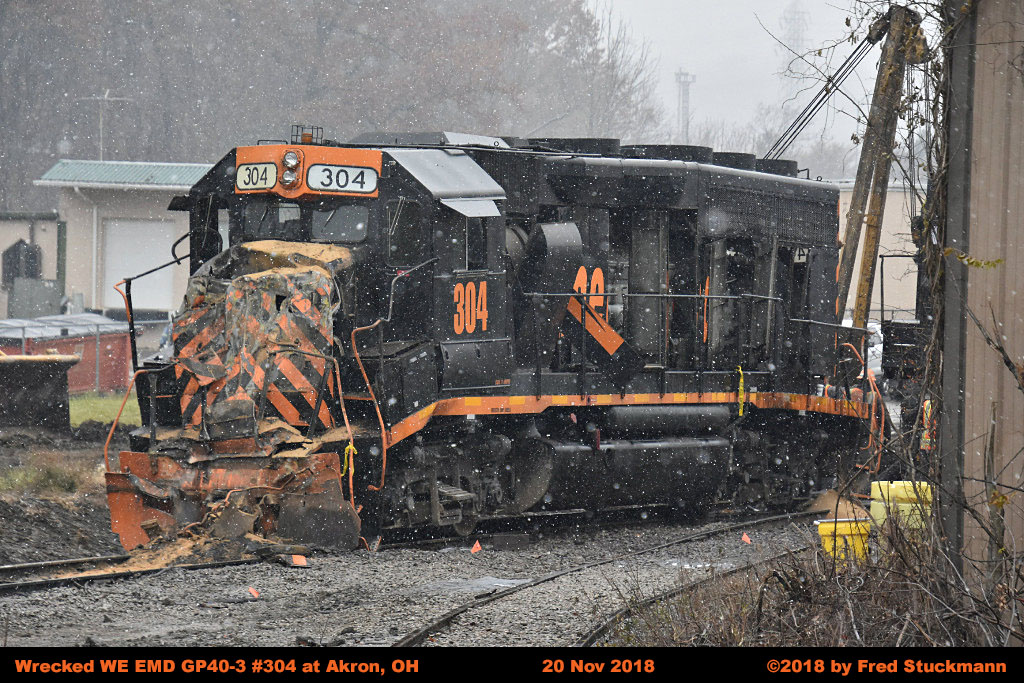 Prior to being wrecked at Akron: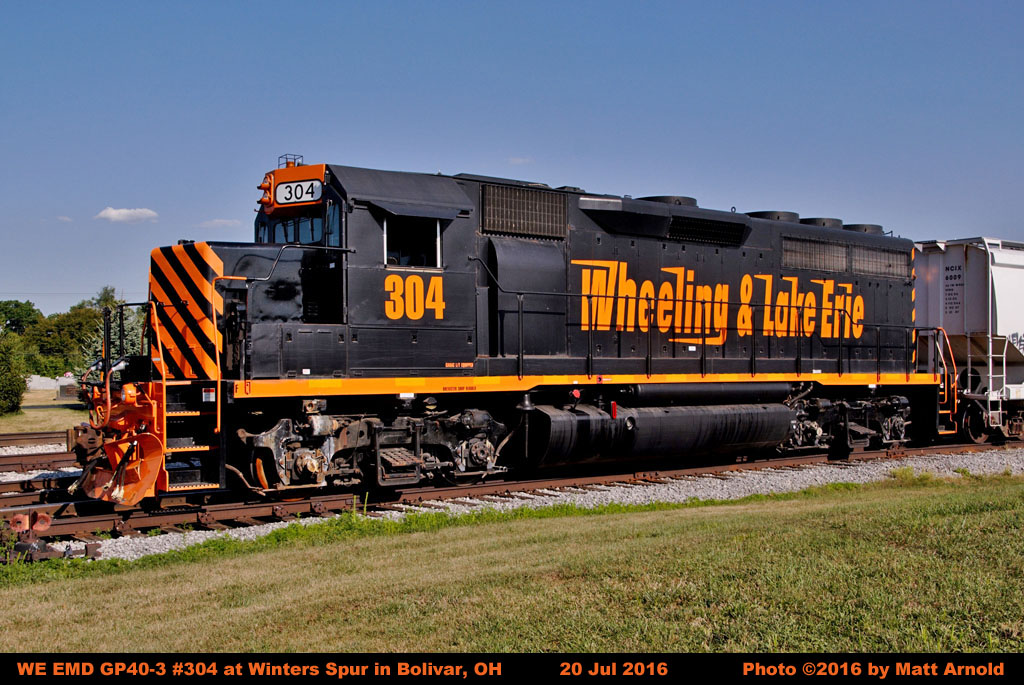 On January 30, 2015, WE 304 received heavy damage to the low short hood and front
pilot after it was involved in a collision and derailment between Pittsburgh Jct.
and Jewett, Ohio. The wreck damage was repaired at Brewster and the 304 received
a replacement front to the short hood, new pilot, coupler/draft gear, steps, plow, etc.
This photo shows the 304, after it was released from the shop following repairs in April: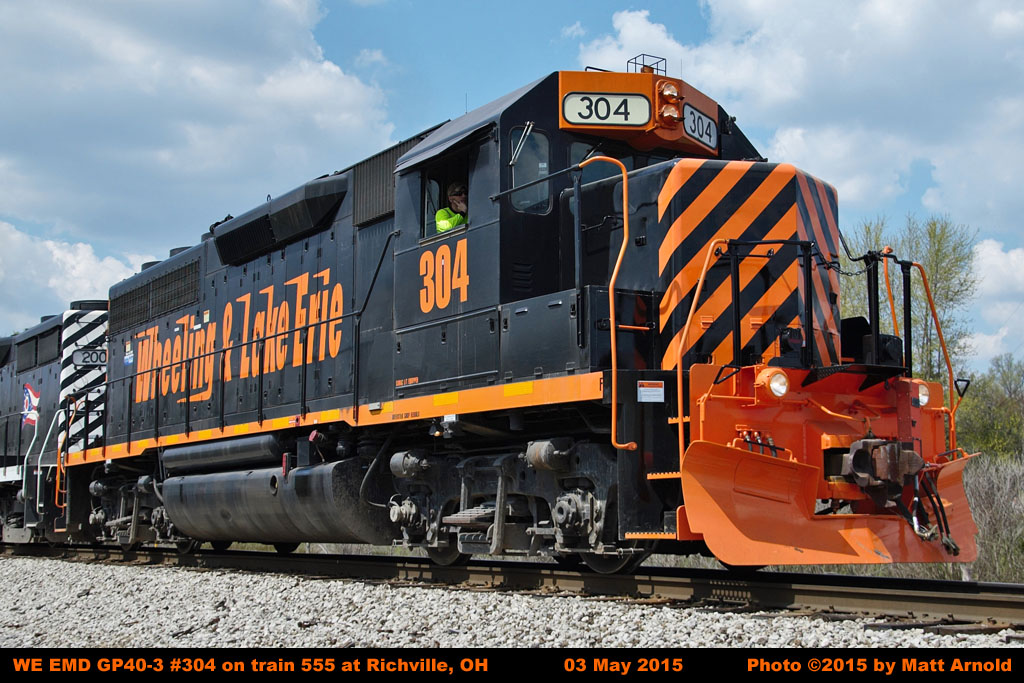 Photos prior to the collision/derailment - note the D&RGW notched nose: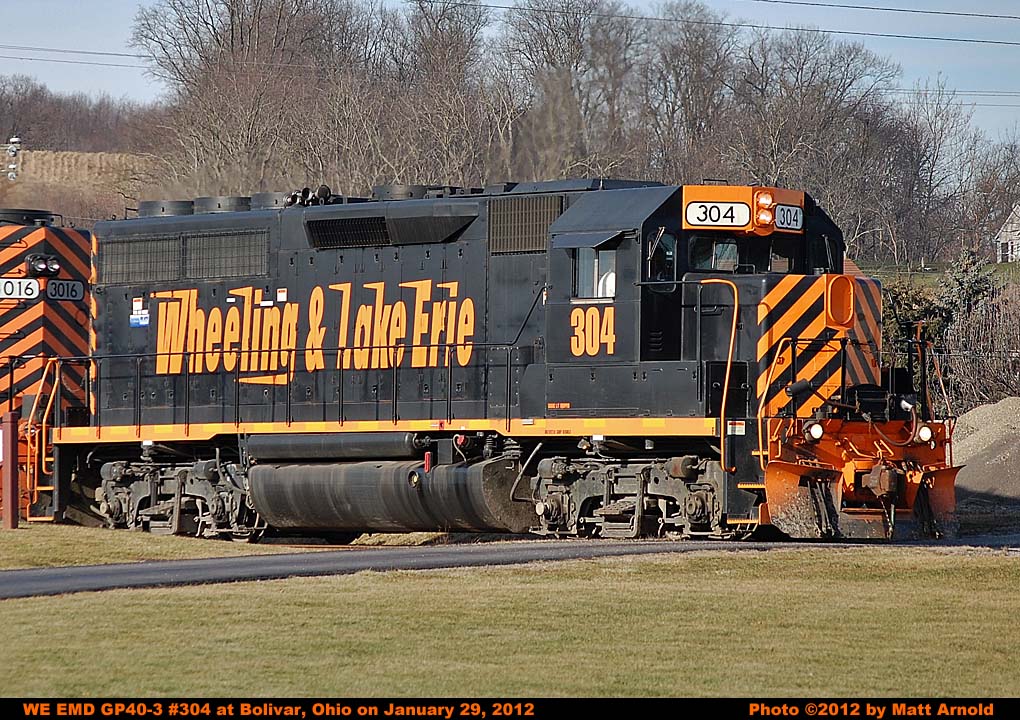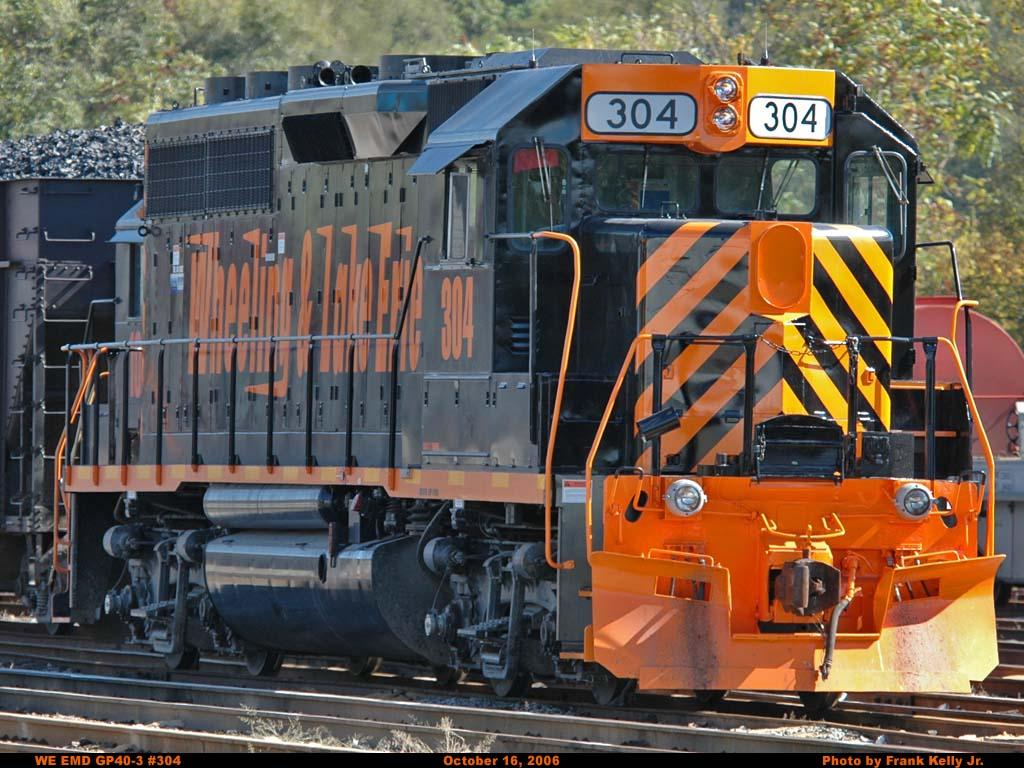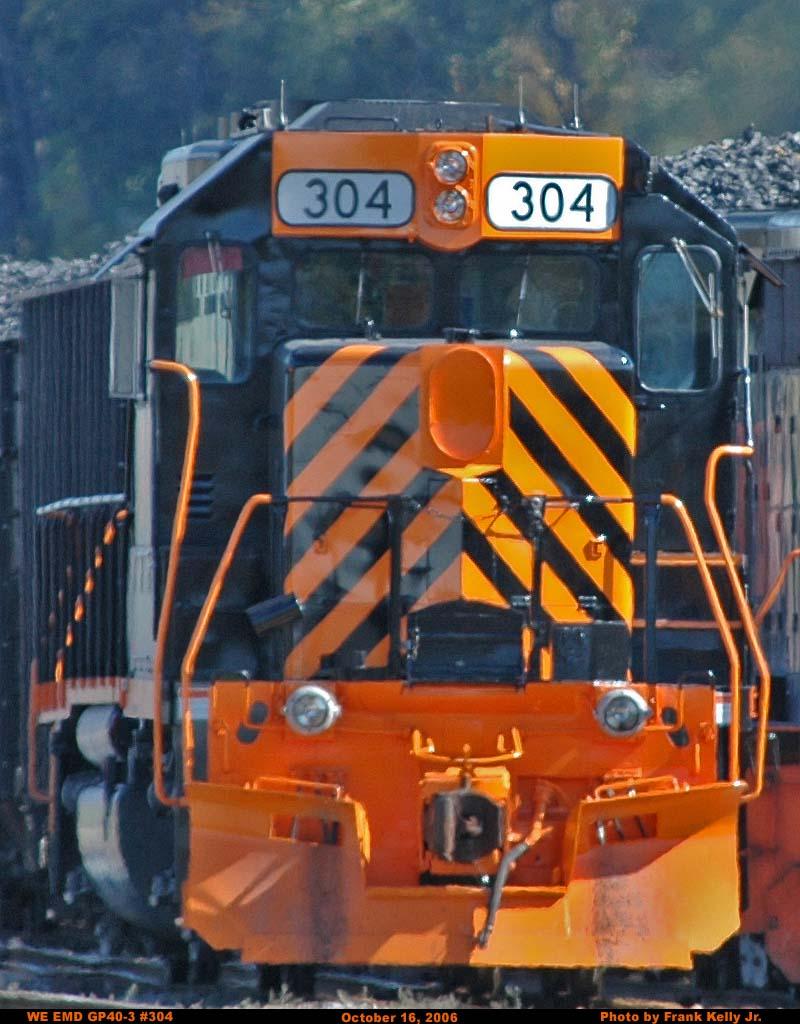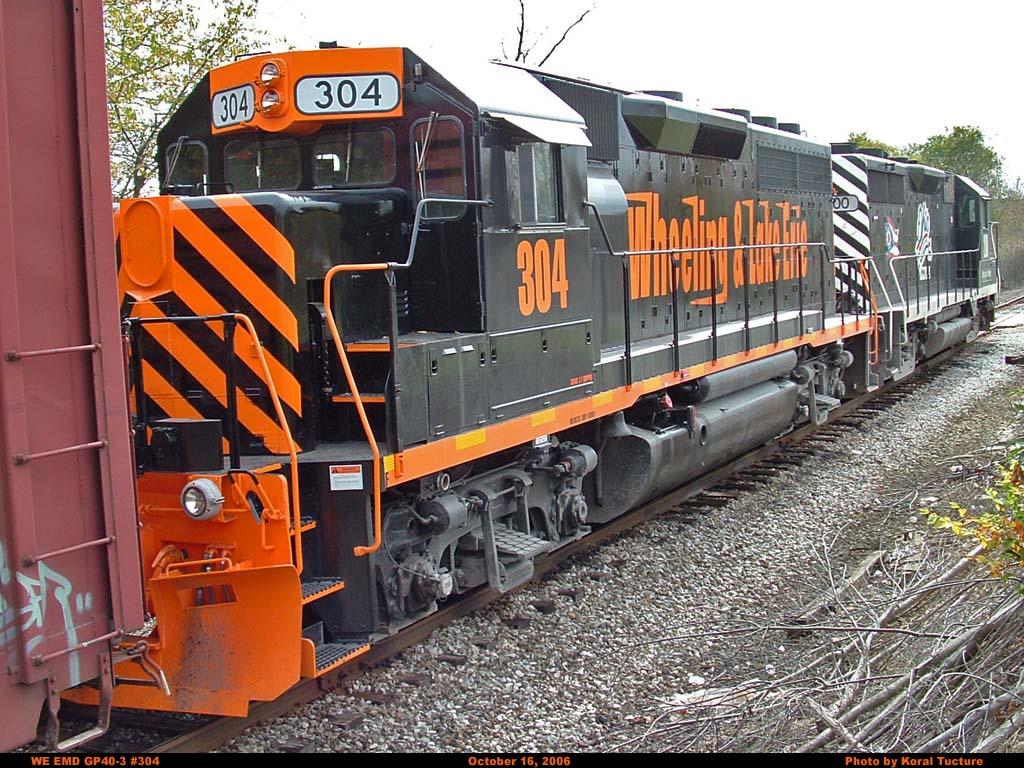 Prior to being rebuilt (as WE GP40 3080):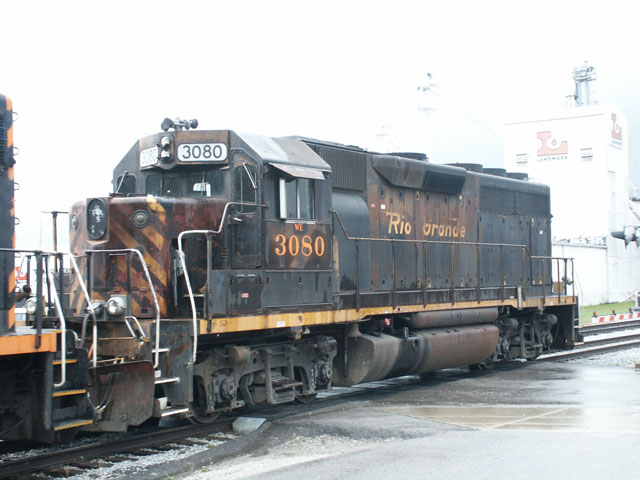 ---
Send any additions, corrections or comments by email to: Chris R. Toth.
This web site is not affiliated, sponsored or supported by the Wheeling & Lake Erie Railway Company.