---
W&LE EMD SD40-2 #6358 Photos
This page was last updated on April 26, 2014.
---
W&LE patch-renumbered and touched up the paint on the unit in April 2014,
putting it into service in its former BCOL colors: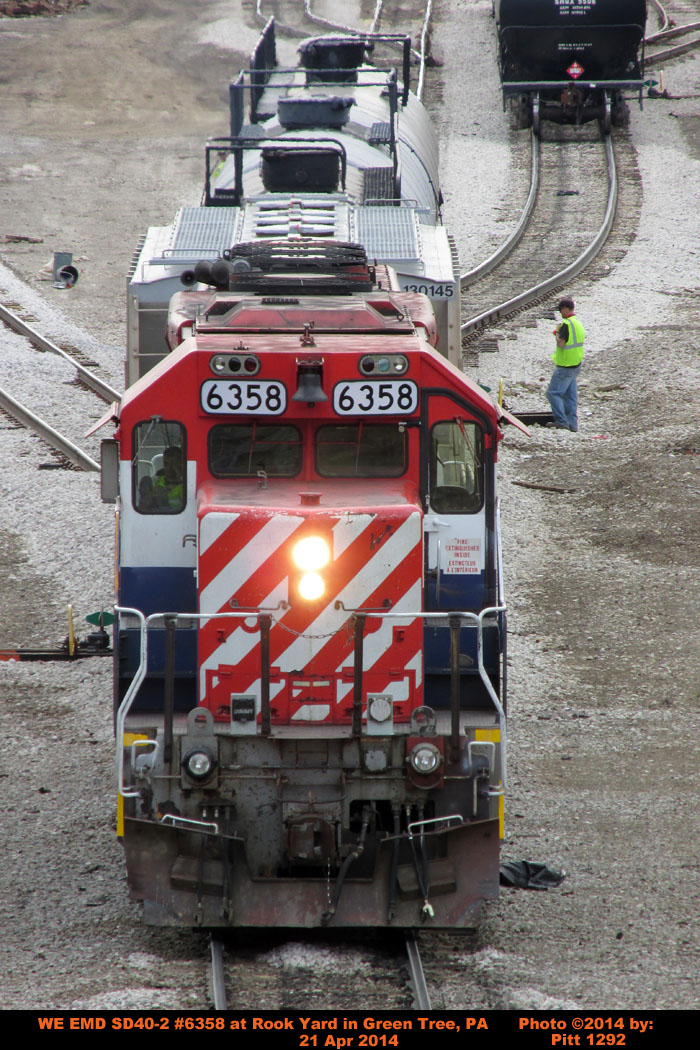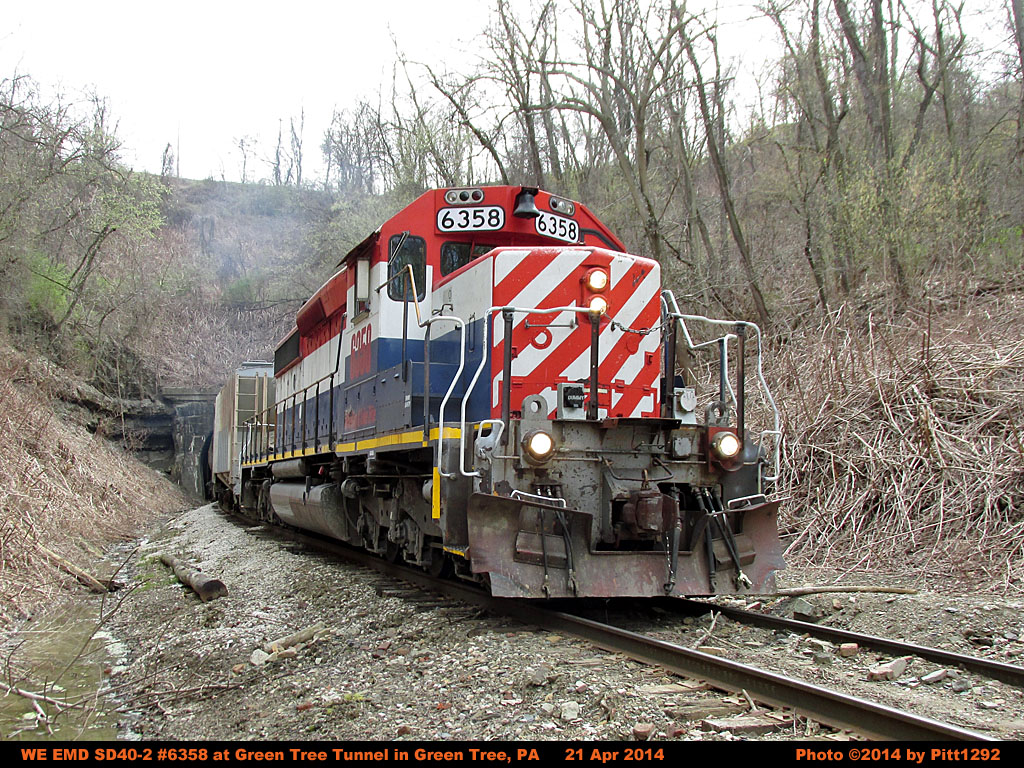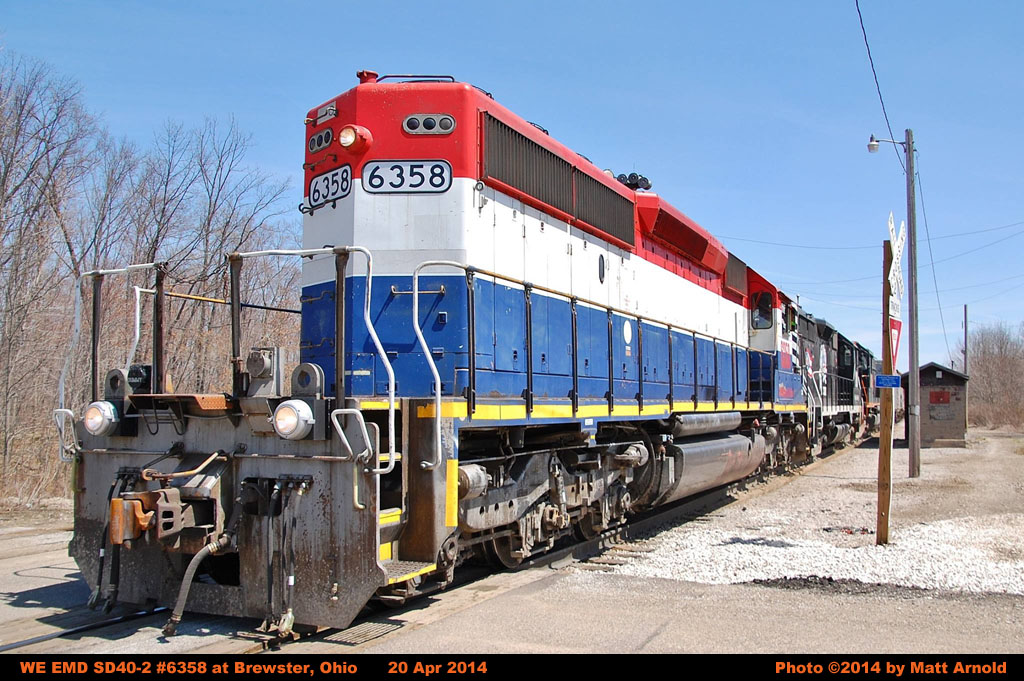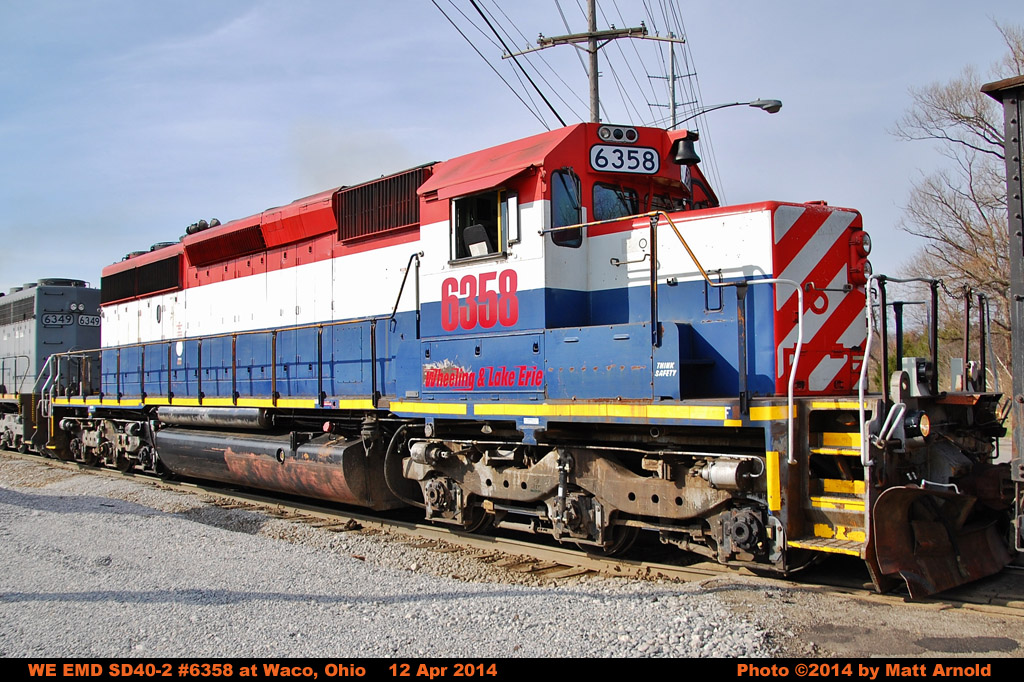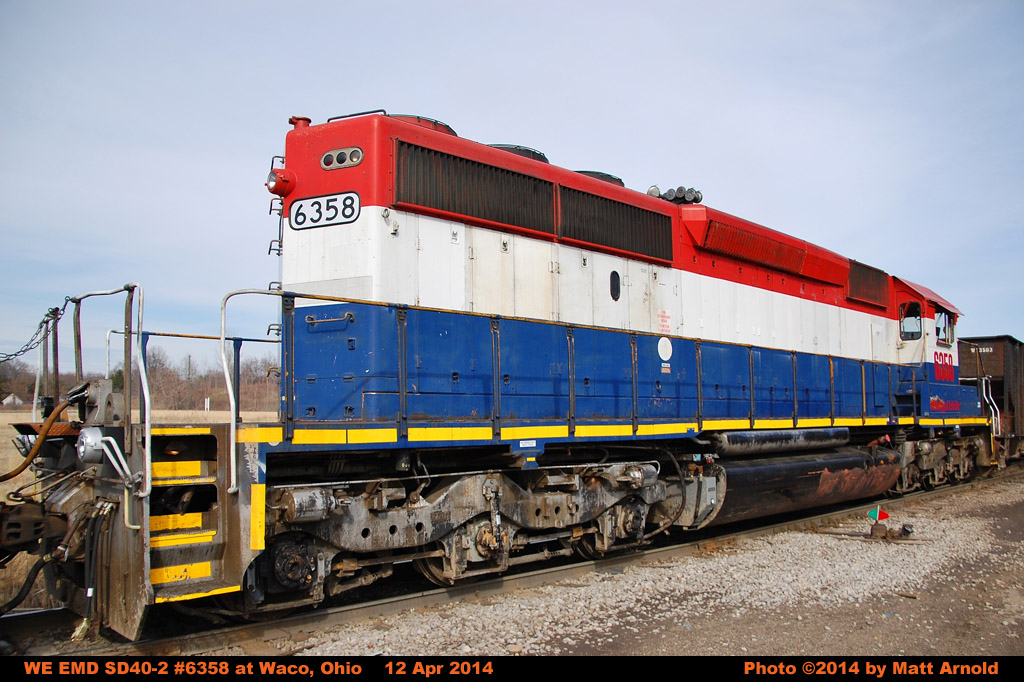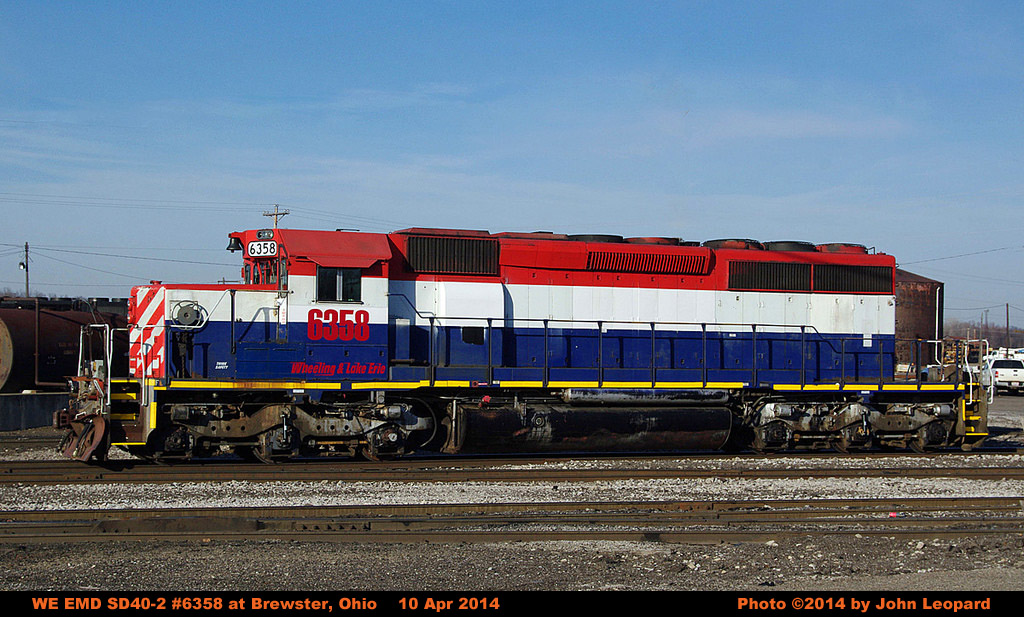 The W&LE acquired Montreal, Maine and Atlantic 758 in January 2014.

The photos below show it as it arrived at Barberton, OH in full MMA markings
and after the MMA markings were painted over in black.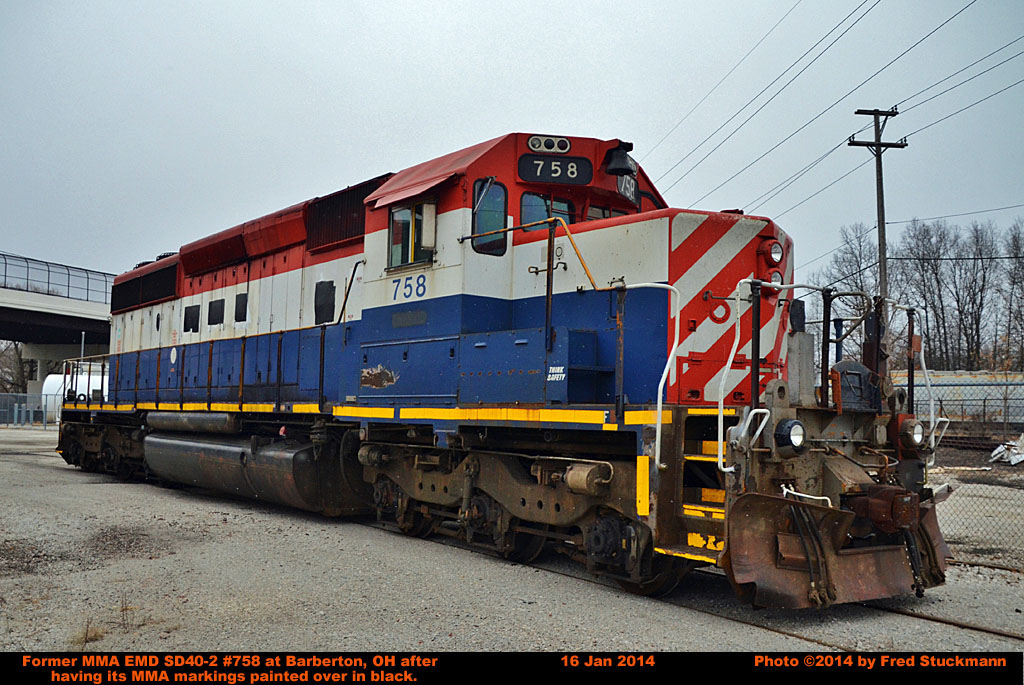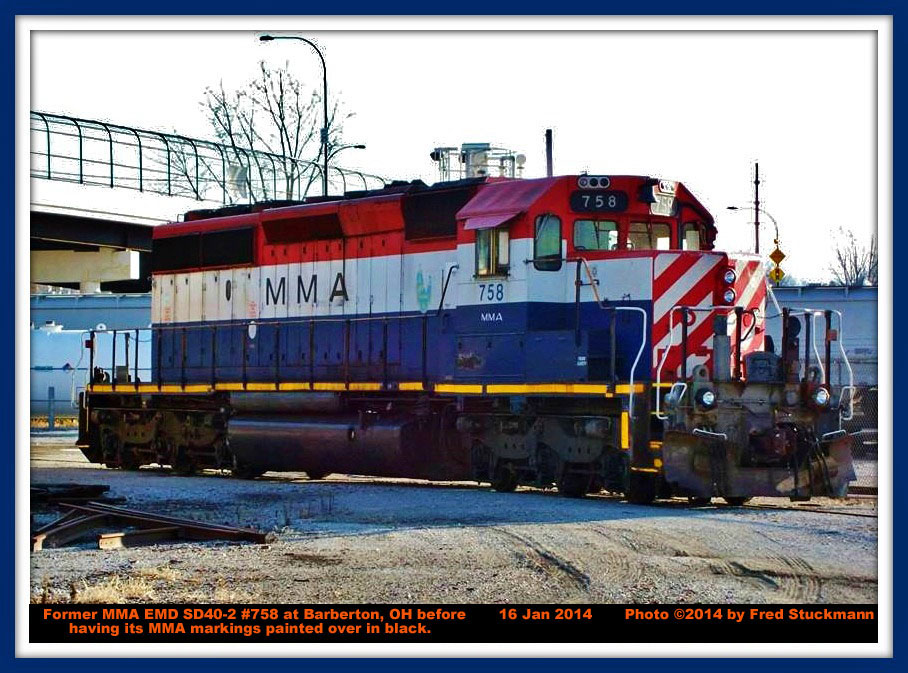 ---
Send any additions, corrections or comments by email to: Chris R. Toth.
This web site is not affiliated, sponsored or supported by the Wheeling & Lake Erie Railway Company.