---
W&LE EMD SD40-2 #7024 Photos
This page was last updated on April 11, 2022.
---
After rebuilding and equipping the unit for Positive Train Control (PTC),
the W&LE repainted and renumbered WE 6387 to WE 7024 in February 2022.
This unit also received a 50th Anniversary Operation Lifesaver logo on each side.


Before rebuilding, as WE 6387:
W&LE patch-renumbered the 6387, putting it into service 12/2013 in its former BN colors: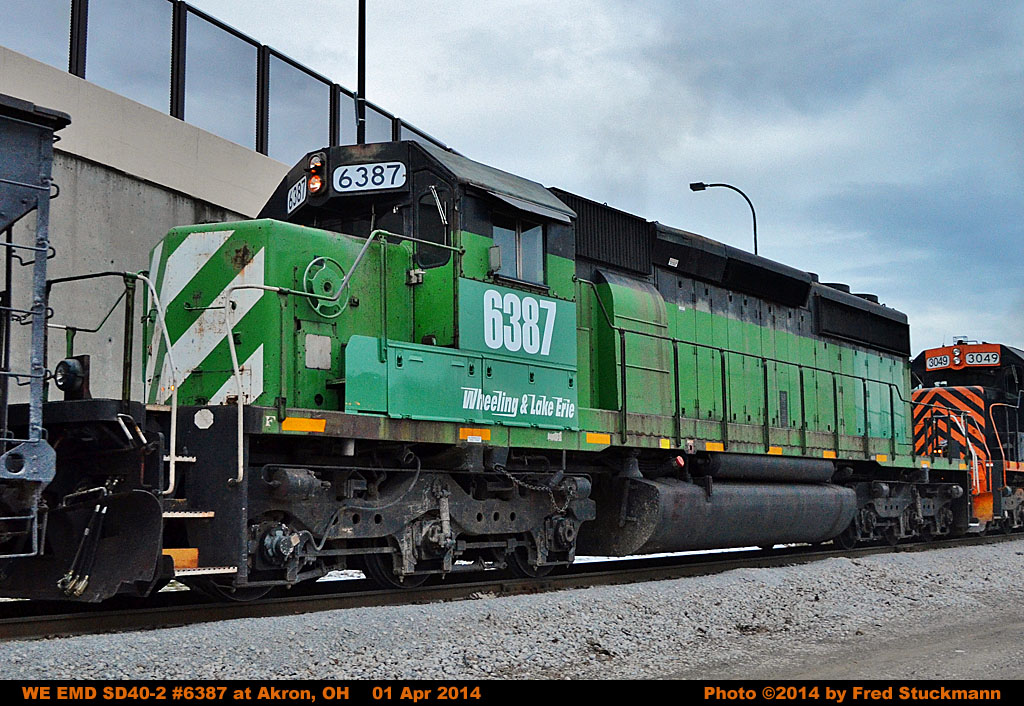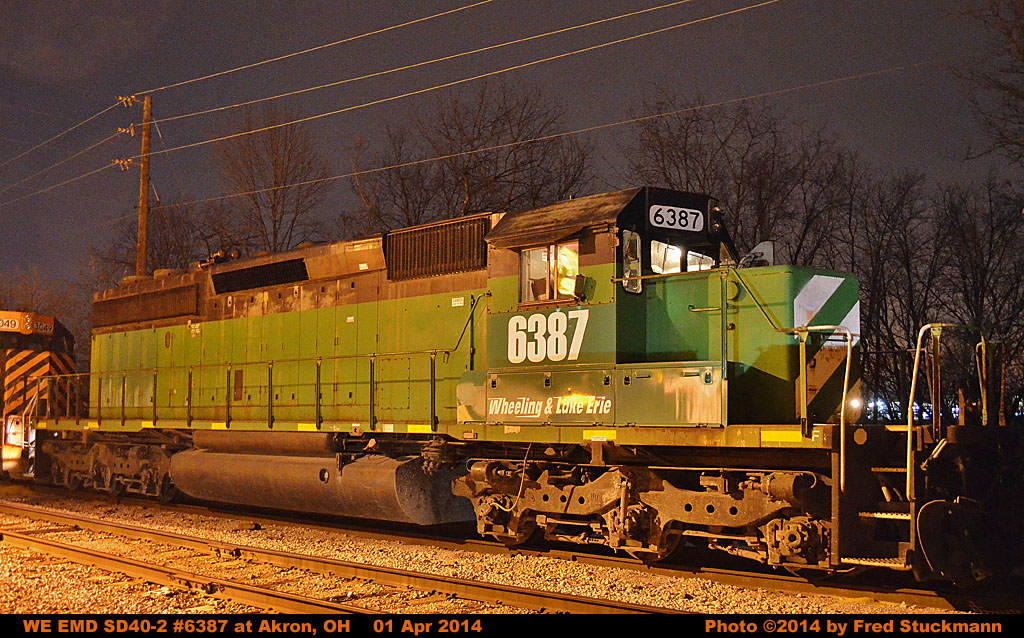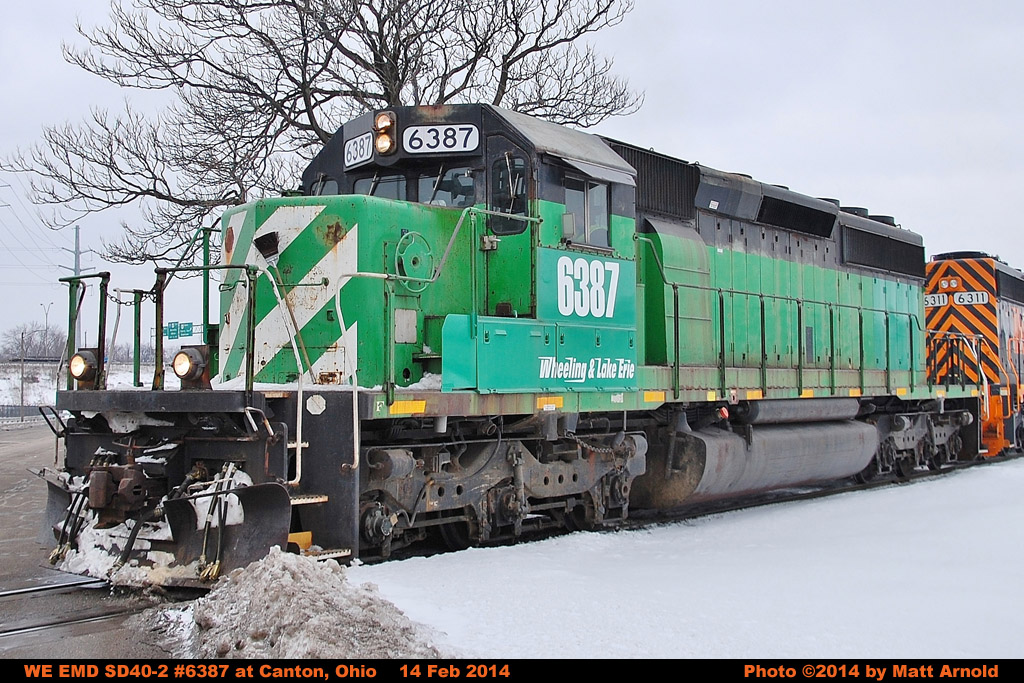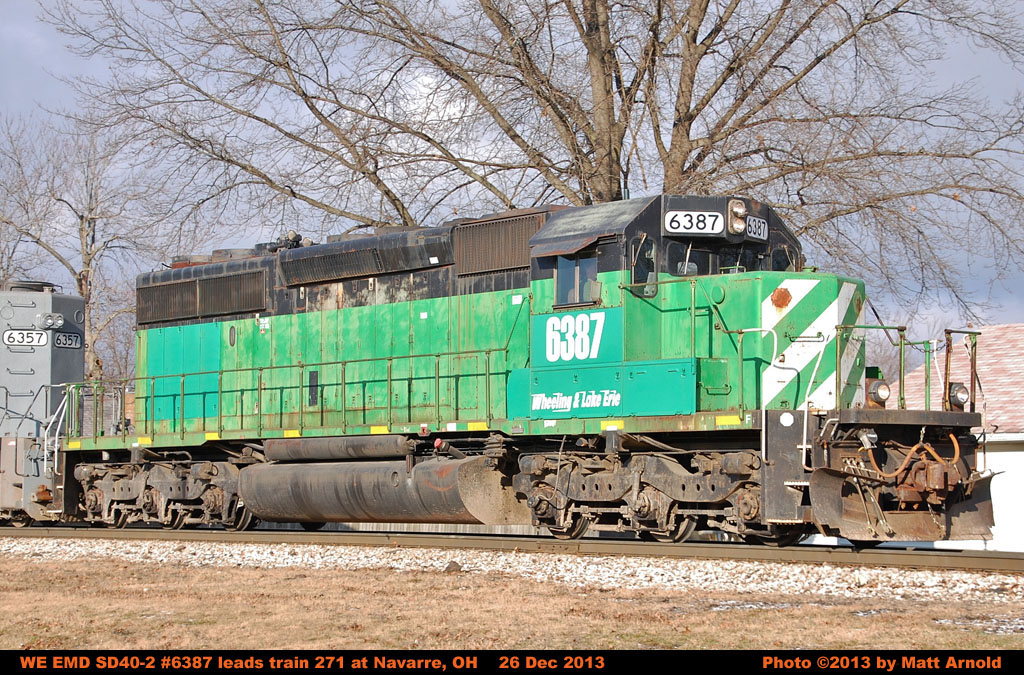 The W&LE acquired LTEX 6779 in October 2013. Here it is awaiting delivery at Willard, OH: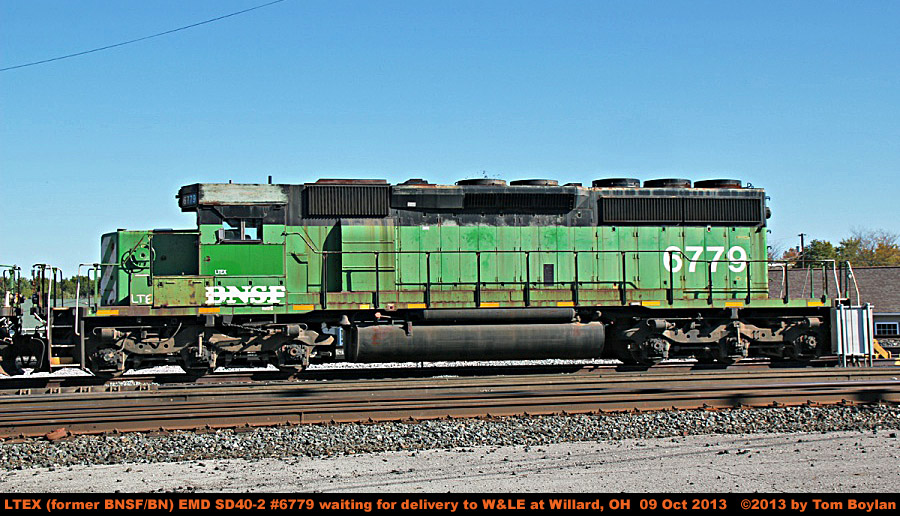 ---
Send any additions, corrections or comments by email to: Chris R. Toth.
This web site is not affiliated, sponsored or supported by the Wheeling & Lake Erie Railway Company.