---
NORFOLK SOUTHERN
DIESEL LOCOMOTIVE ROSTER

EMD/NS GP22ECO Nos. 5900-5901

2 Units Active (1 of those is currently stored)
---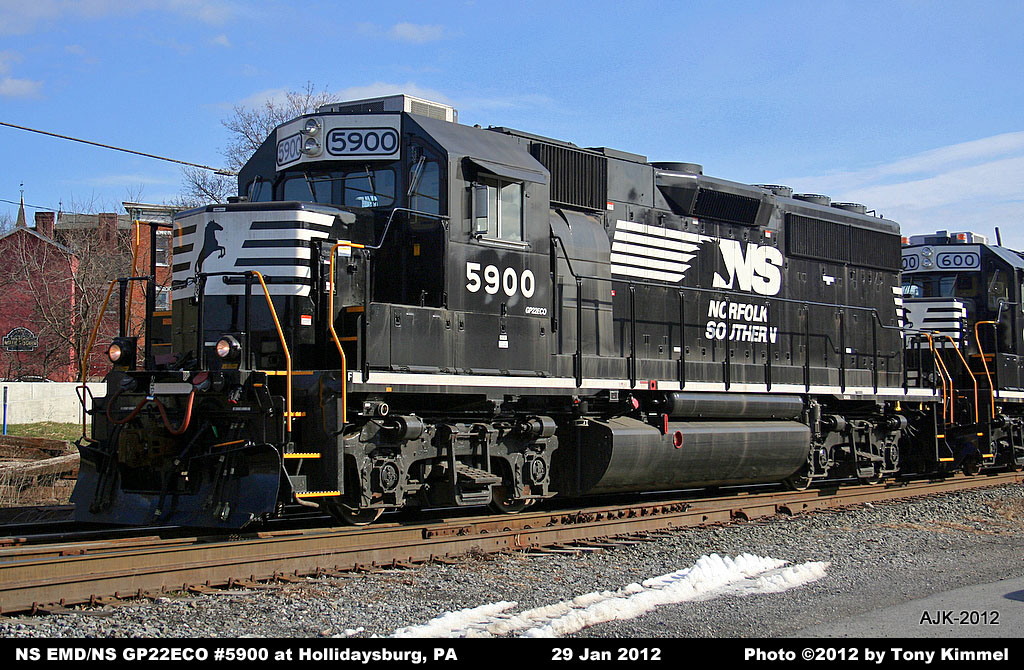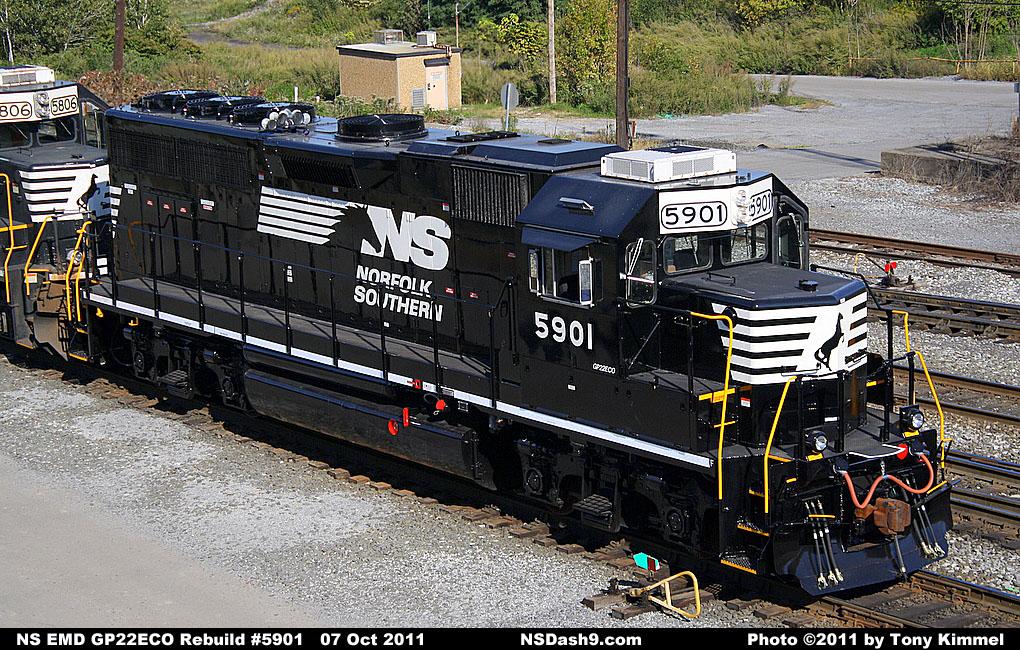 This roster compiled and maintained by Chris R. Toth.
Roster last updated on May 16, 2022.
Road No.
Rebuilt From
Rebuild Date
Rebuilt By
Original Build Date
Order
No.
Builder No.
Notes
5900
NS/NW GP38AC 4105
09-2011
NS
08-1971
7326
35625
NS LEADER/PTC Equipped.
5901
NS/NW GP38AC 4117
10-2011
NS
08-1971
7326
35637
NS LEADER/PTC Equipped.
Unit currently stored, but still on the active roster.

General Info
NS Model Designation = GP22ECO
Horsepower = 2,000
Fuel Tank Capacity = 3,600 gallons
Dynamic Braking = Yes
Control = Single
Cab Signals = Yes
LSL (Locomotive Speed Limiter) = Yes
Air Conditioning = Yes

Unit powered by an EMD 8-cylinder 710G3A-T2 ECO engine.
Equipped with EMD EM2000 microprocessor control system.
Units meet EPA Tier 2 emissions standards.
Equipped with SmartStart auto start/stop system.
Equipped with CCB 26 electronic air brake system.

Equipped to operate as master for NS 600 series GPTEB slugs.
Both units are equipped with an electric parking brake.
---


Back to top of page

Please Note: This is the personal website of Chris R. Toth. It is not affiliated with, sponsored nor supported by Norfolk Southern Corporation.

Information and photos from this website should not be used without permission and/or proper credit.