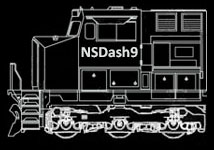 ---
.
Norfolk Southern Juniata Locomotive Shop - Photo Tour
Photos taken at Employee Appreciation Day event 09/05/2016

Photo Page 19 - NS RPU6D Slugs - NS 892 undergoing
assembly
---

NS 892 was in the process of having its carbody assembled
NS completed its first RPU6D Slugs in 2016. The RPU6D's are similar to the 39 NS RPU6 Slugs already
on the roster, but dynamic braking equipment was added to the RPU6D Slugs. Both slug classes are used
primarily in yard service, and although dynamic braking is not used in hump service in a yard, there are
some applications where dynamic braking can be useful. The first two RPU6D Slug units were built on new
frames constructed by Curry Rail Services, while subsequent units were and are being built on salvaged
former Union Pacific SD40-2's frames, which were acquired by NS from National Railway Equipment. Since
these slugs are used in yard/remote service with SD40-2 masters, and will also soon be used with SD33ECO
masters, these slugs do not have a control cab like the NS GPTEB, RP-E4C, and RP-M4C class road slugs.
The 892 was having its carbody constructed in the photos below. Both hood ends have been welded in
place and the skeleton frame of the carbody sides are in place.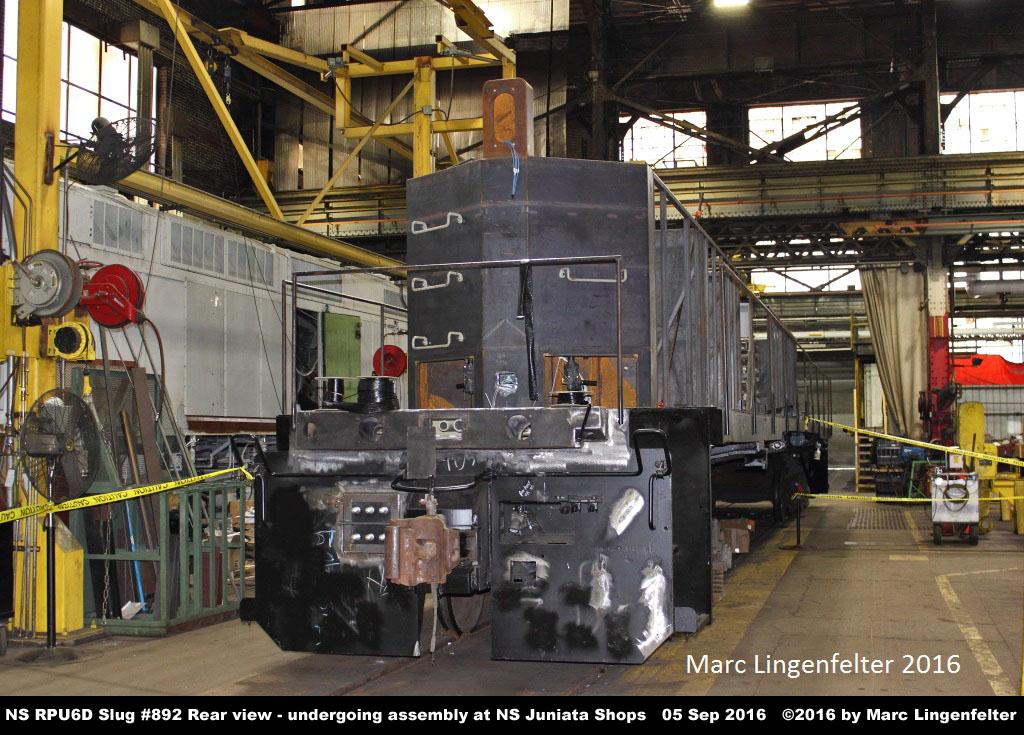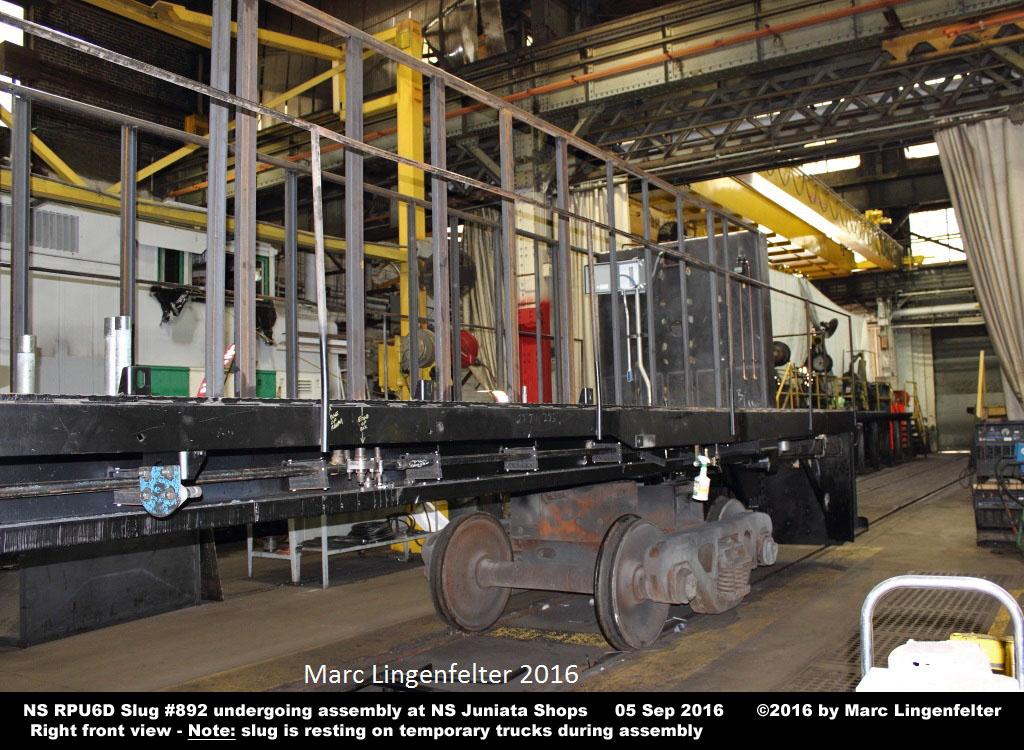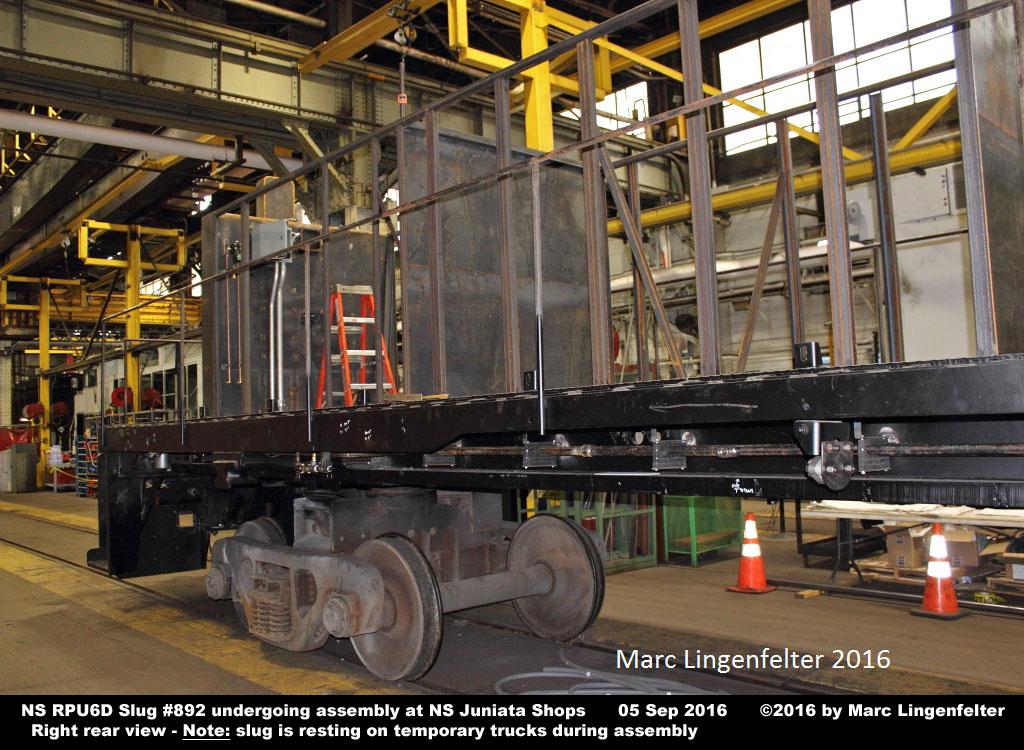 Go to the next page of the tour
---

Please Note: This is the personal website of Chris R. Toth. It is not affiliated with, sponsored
nor supported by Norfolk Southern Corporation.

Information and photos from this website should not be used without permission and/or proper credit.