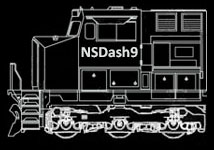 ---
.
Norfolk Southern Juniata Locomotive Shop - Photo Tour
Photos taken at Employee Appreciation Day event 09/05/2016

Photo Page 11
- SD33ECO Rebuilds -
Carbody sections being prepared
---

Carbody sections were being prepared for NS SD33ECO's 6210 and 6213
The NS SD33ECO rebuild program is a new rebuild program that began in 2016. As of the date of this tour,
five SD33ECO rebuilds (NS 6210-6214) were in various stages of the rebuild process, with none having yet
been completed. The SD33ECO's are to be essentially a six-axle version of the four-axle NS GP33ECO and
GP59ECO rebuilds, but built on the frames of former EMD SD40's of various NW, SOU, and Conrail ancestry.
The units will receive a new "admiral" cab and low short hood that meet the current FRA crashworthiness
standards, a new EMD 12-cylinder 12N-710G3B-T3 ECO engine, and larger radiators that will require the
rear of the long hood to have a flared section. They will be rated at 3,000 horsepower and meet EPA
Tier 3 emission regulations. The SD33ECO's will also be equipped to operate as masters to power NS
RPU6 and RPU6D Slugs. In the photos below, carbody sections were being prepared for 6210 and 6213.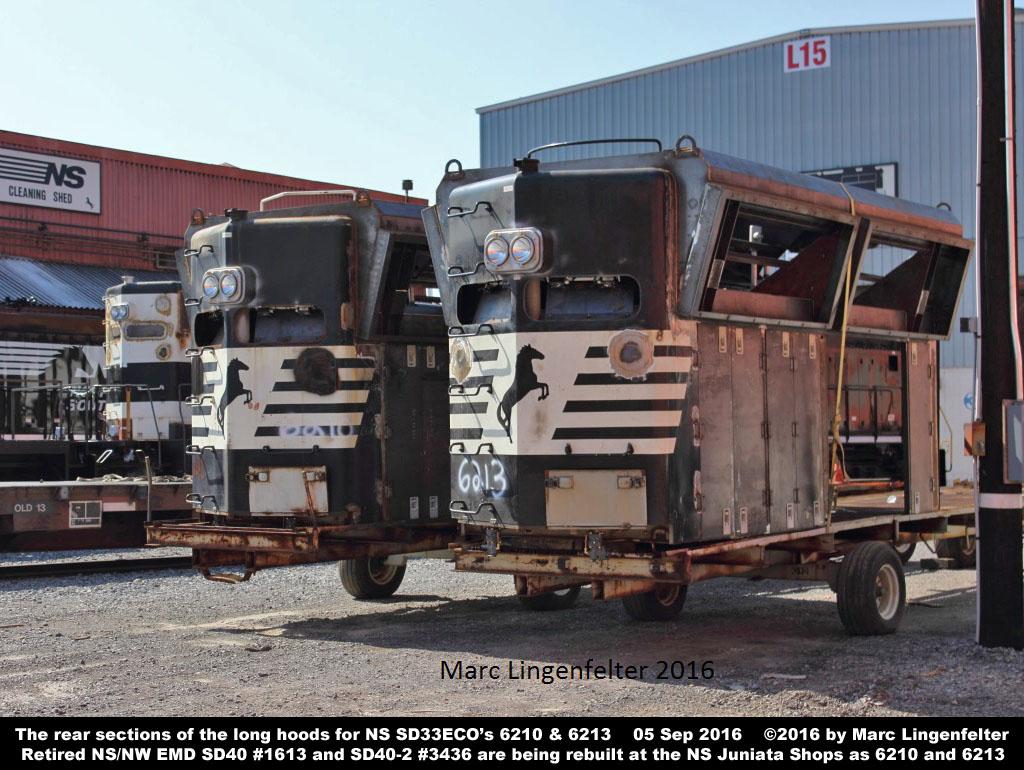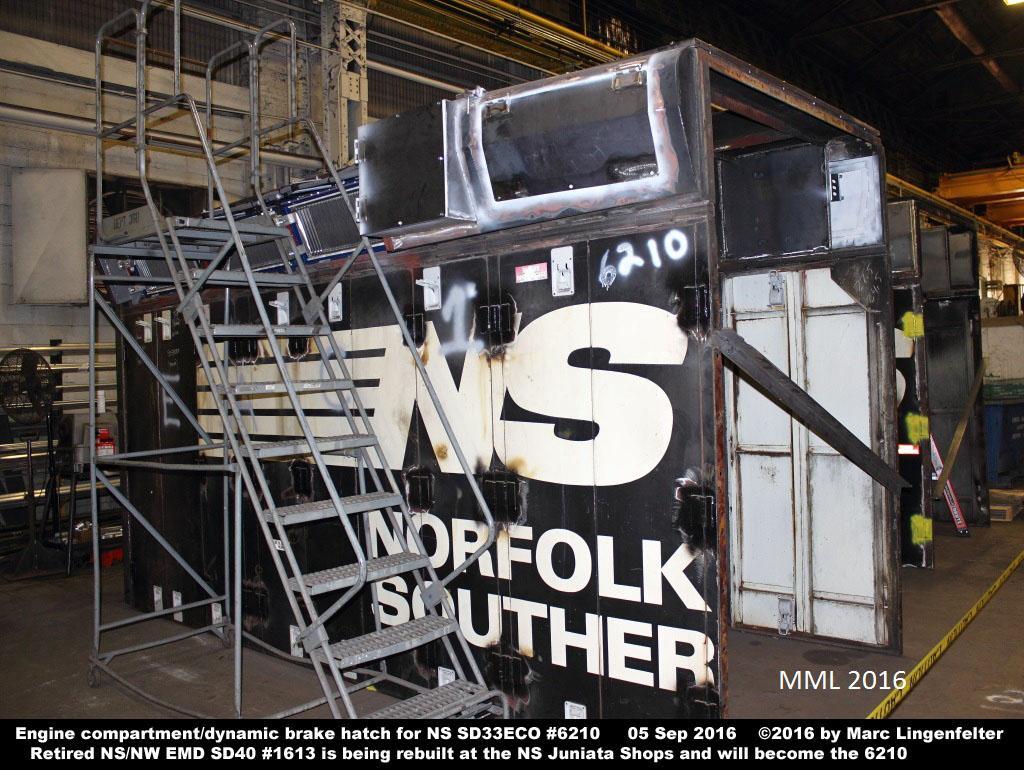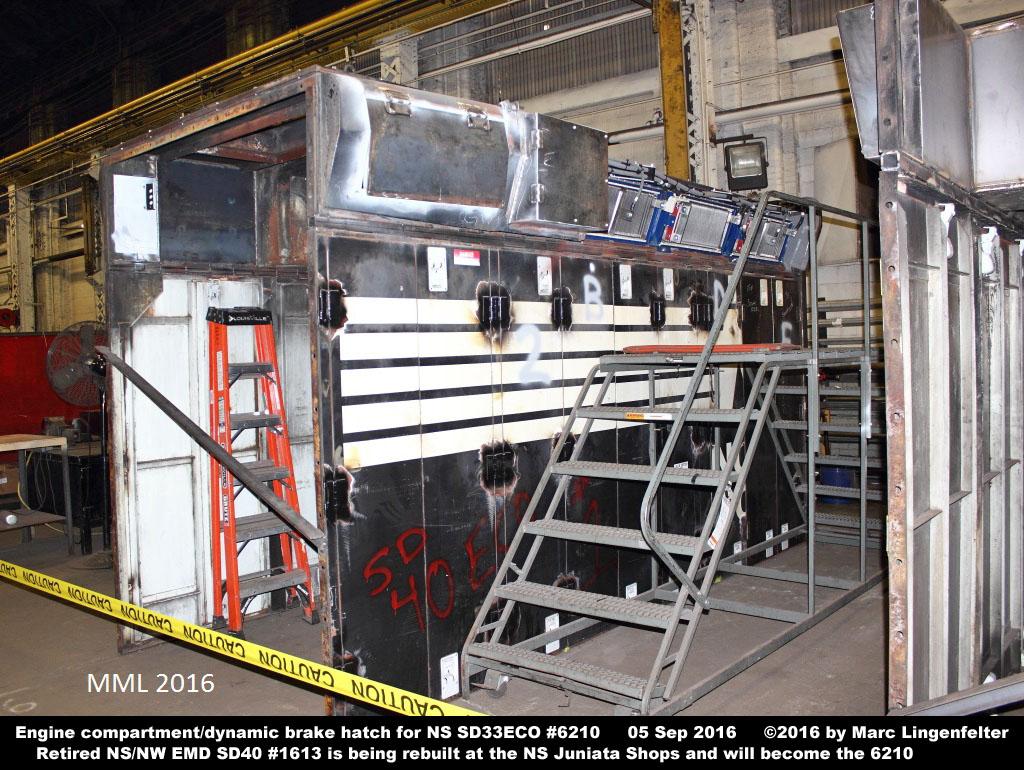 Go to the next page of the tour
---

Please Note: This is the personal website of Chris R. Toth. It is not affiliated with, sponsored
nor supported by Norfolk Southern Corporation.

Information and photos from this website should not be used without permission and/or proper credit.