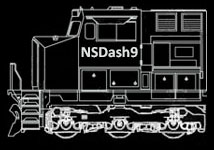 ---
.
Norfolk Southern Juniata Locomotive Shop - Photo Tour
Photos taken at Employee Appreciation Day event 09/05/2016

Photo Page
7 - SD70ACU Rebuilds - SD70ACU Progress Charts
---

The SD70ACU rebuild program progress is tracked on these charts in the Smith Shop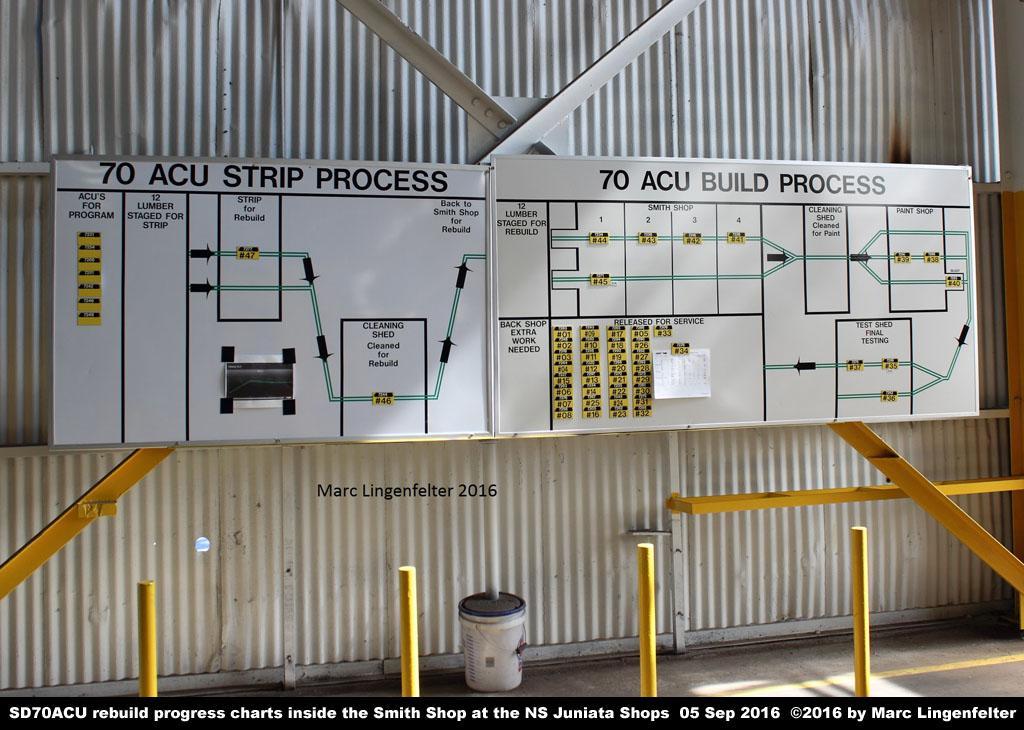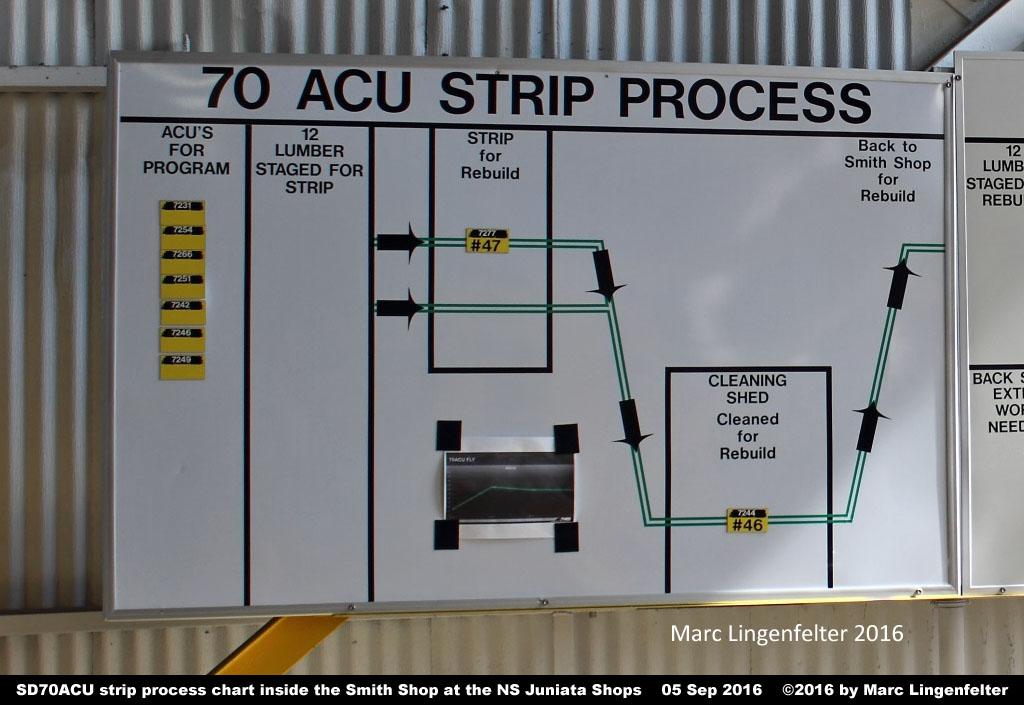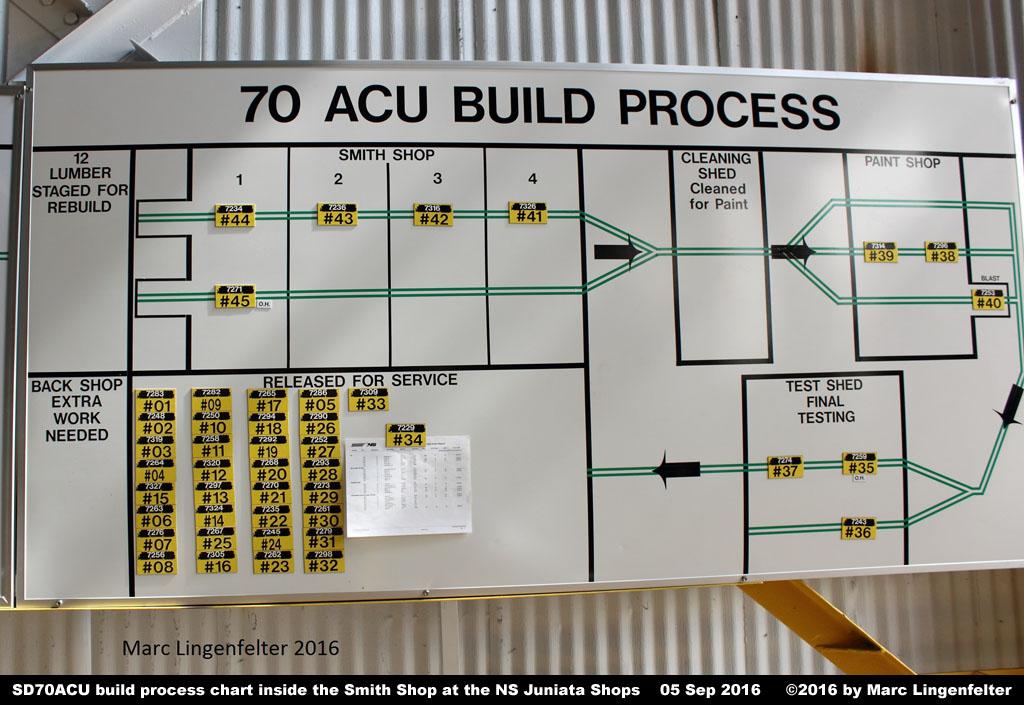 Go to the next page of the tour
---

Please Note: This is the personal website of Chris R. Toth. It is not affiliated with, sponsored
nor supported by Norfolk Southern Corporation.

Information and photos from this website should not be used without permission and/or proper credit.