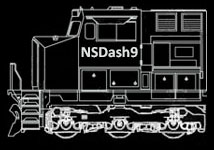 ---
.
Norfolk Southern Juniata Locomotive Shop - Photo Tour
Photos taken at Employee Appreciation Day event 09/05/2016

Photo Page 9
- GP59ECO Rebuilds -
NS 4665 completed and on display
---

NS 4665 was the latest GP59ECO rebuild to be completed and was open to tour
NS began its GP59ECO rebuild program in 2016. The first unit was rebuilt from the last active NS EMD GP50,
while subsequent units are being rebuilt from NS EMD GP59's. Among some of the improvements, the
rebuilds receive a new "admiral" cab and low short hood that meet the current FRA crashworthiness
standards, the engines are upgraded to ECO standards, larger radiators are installed requiring a new
flared carbody section, and they are equipped to operate as masters to power NS RP-M4C Slug units.
The rebuilt units are rated at 3,000 horsepower and meet EPA Tier 3 emission regulations.
Note: In the photo below, NS 4665 is mated to NS RP-M4C Slug 622.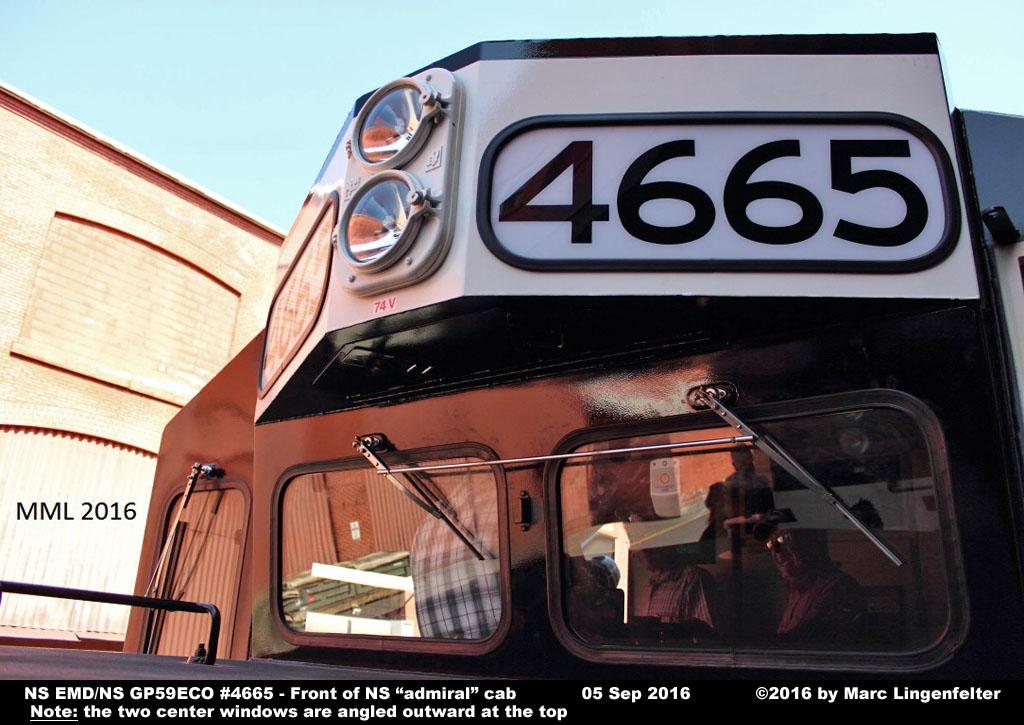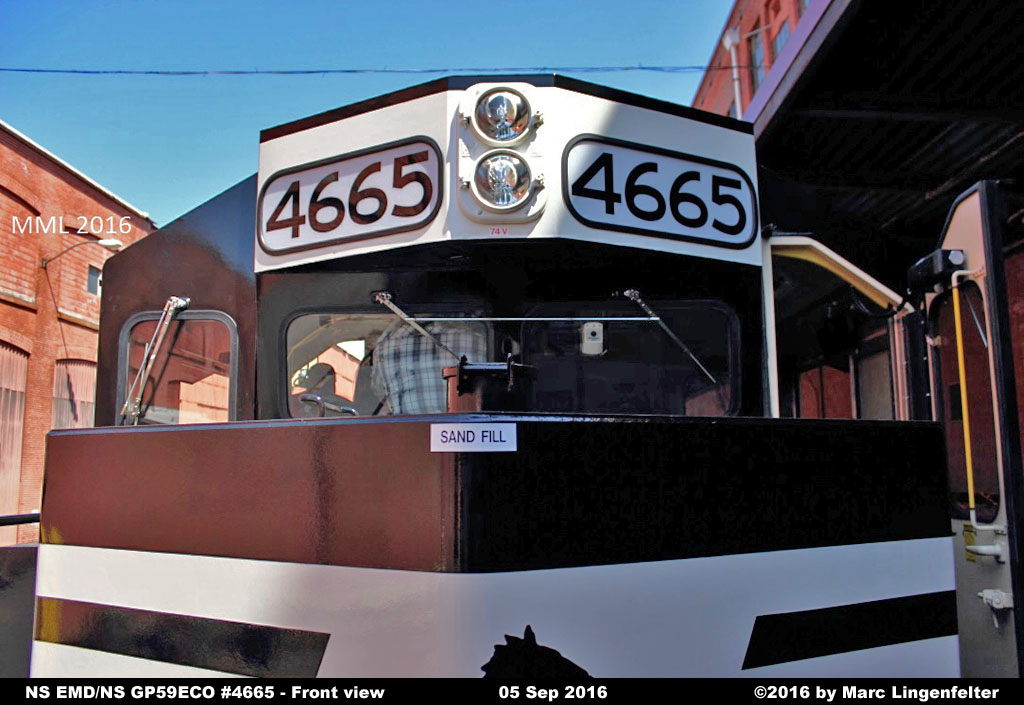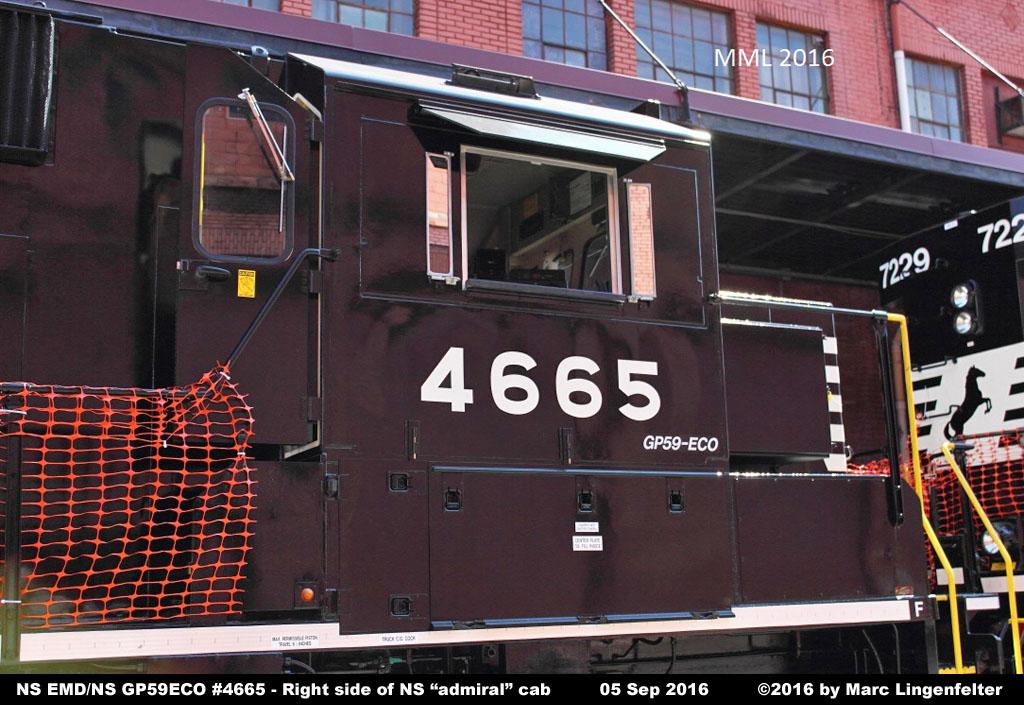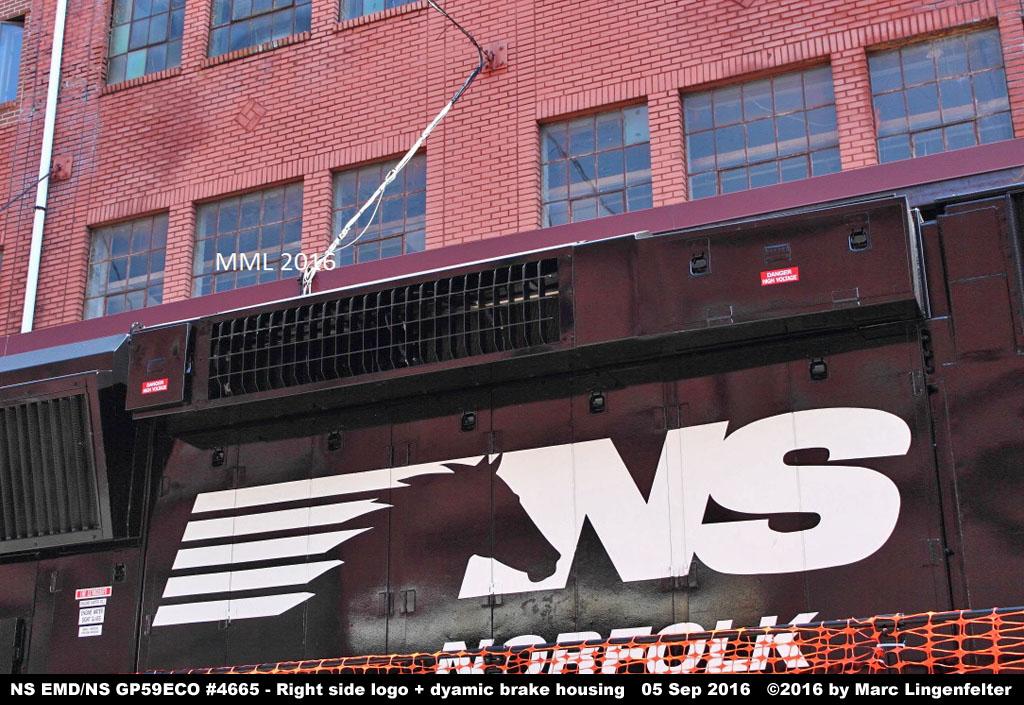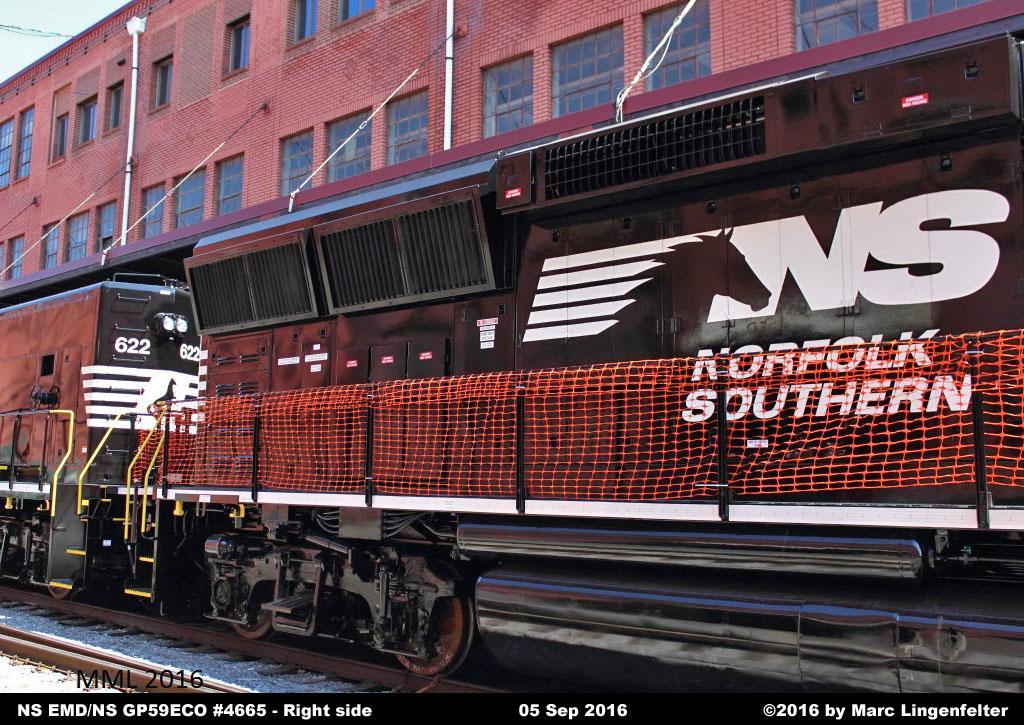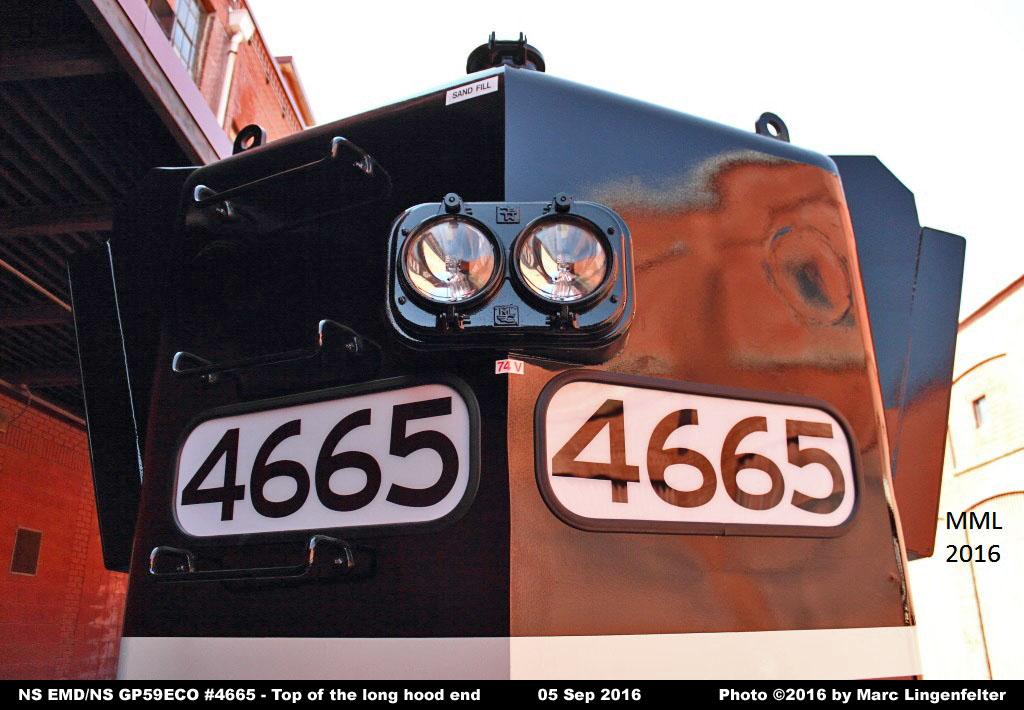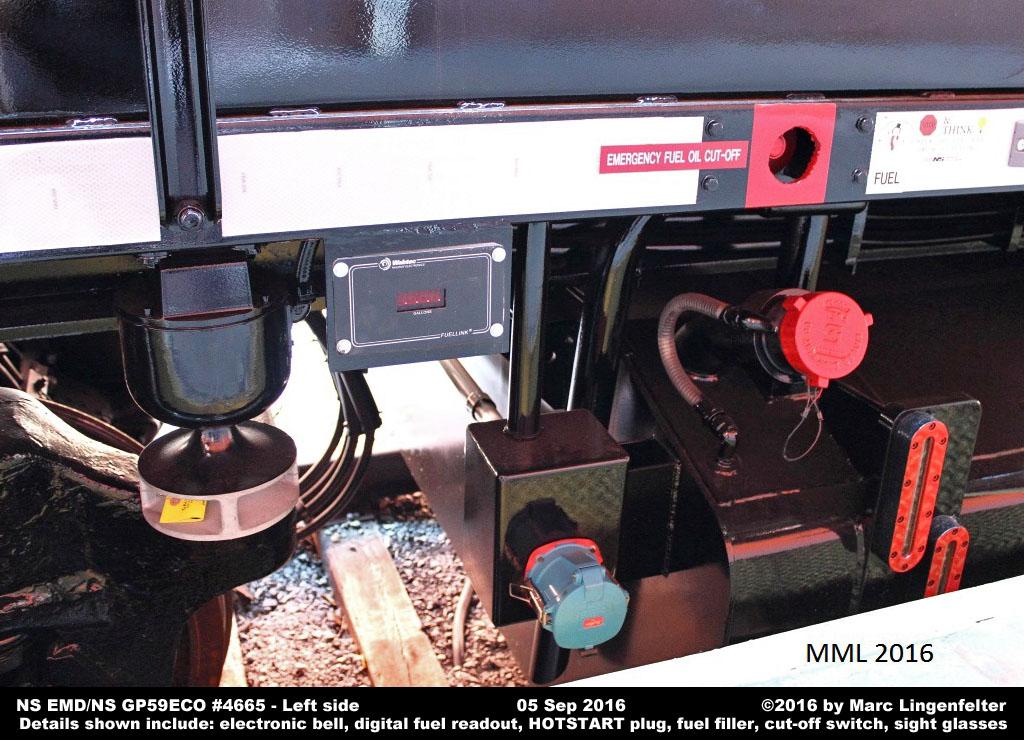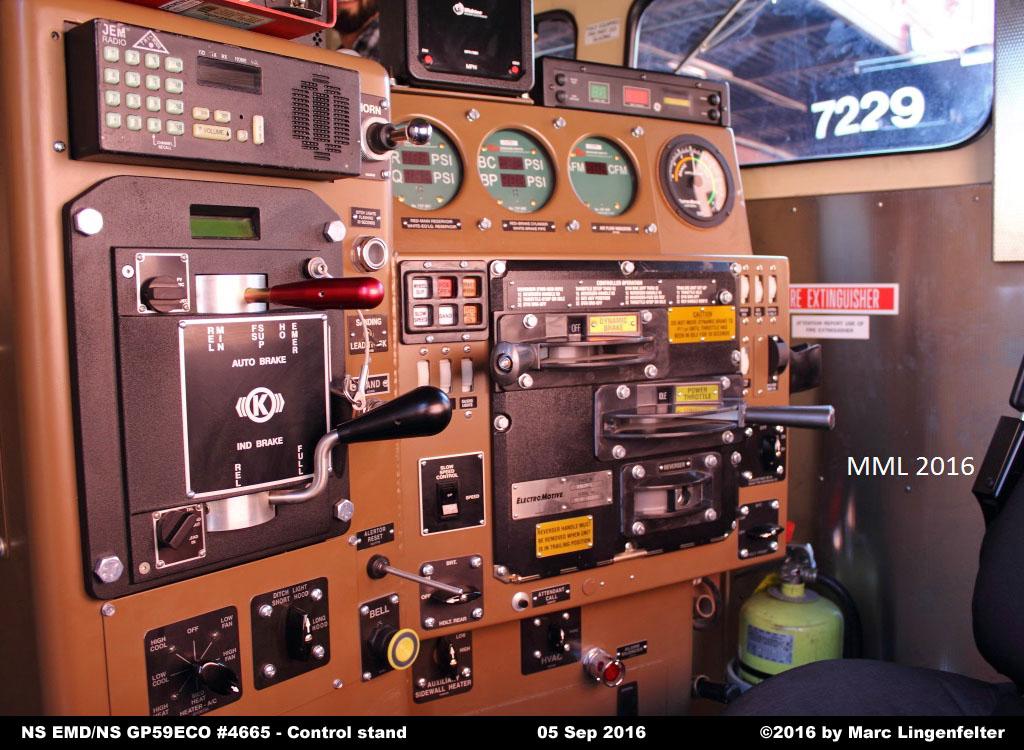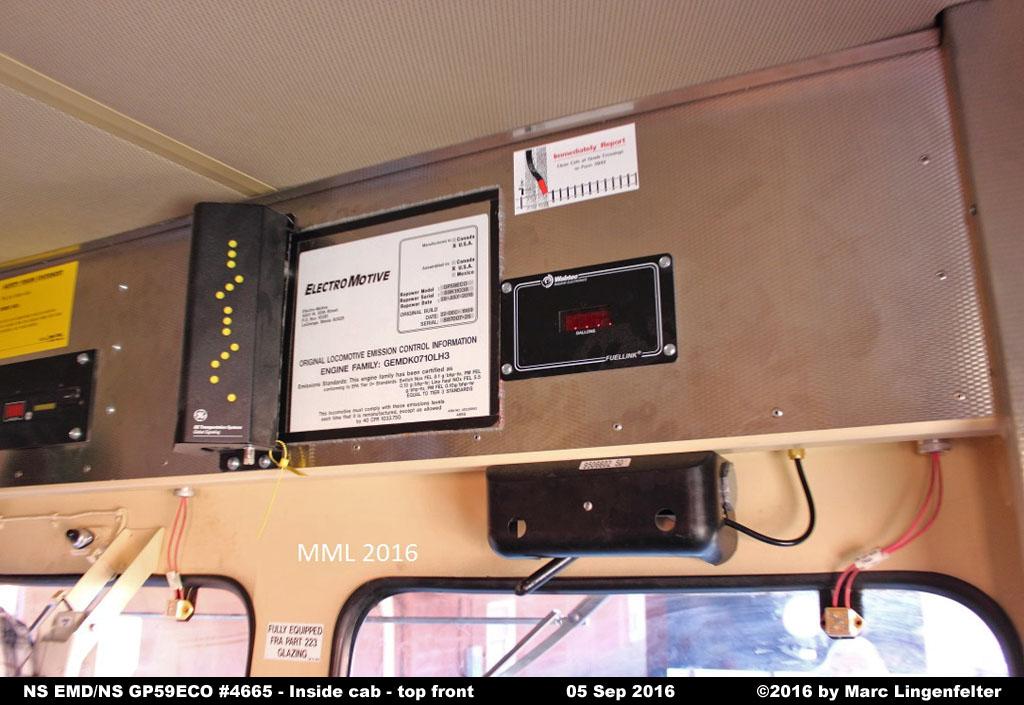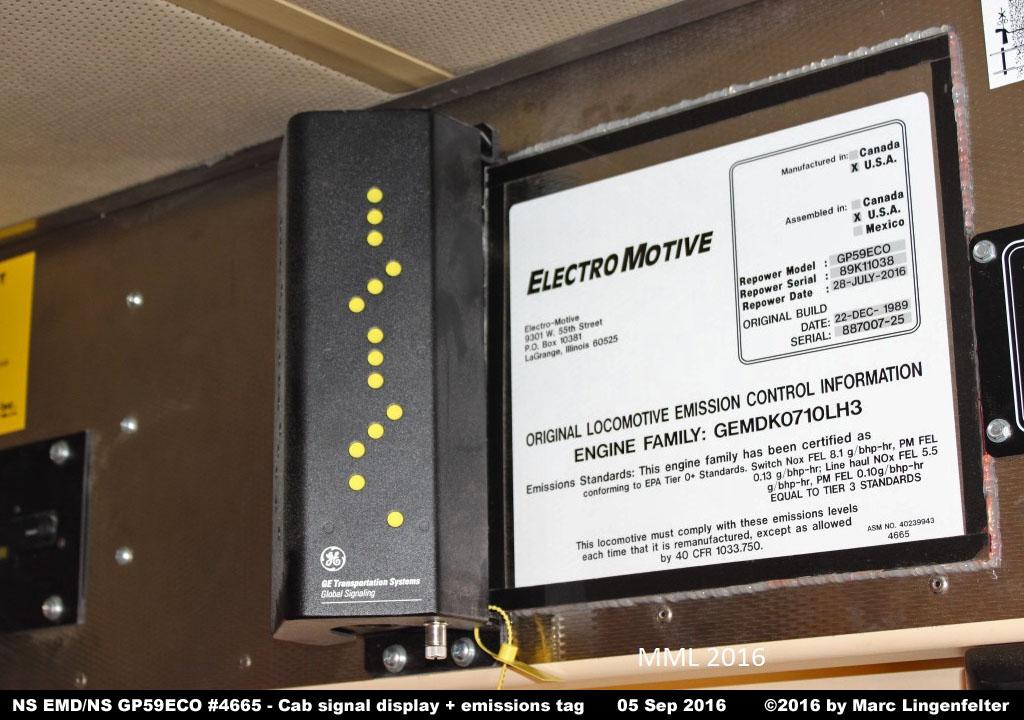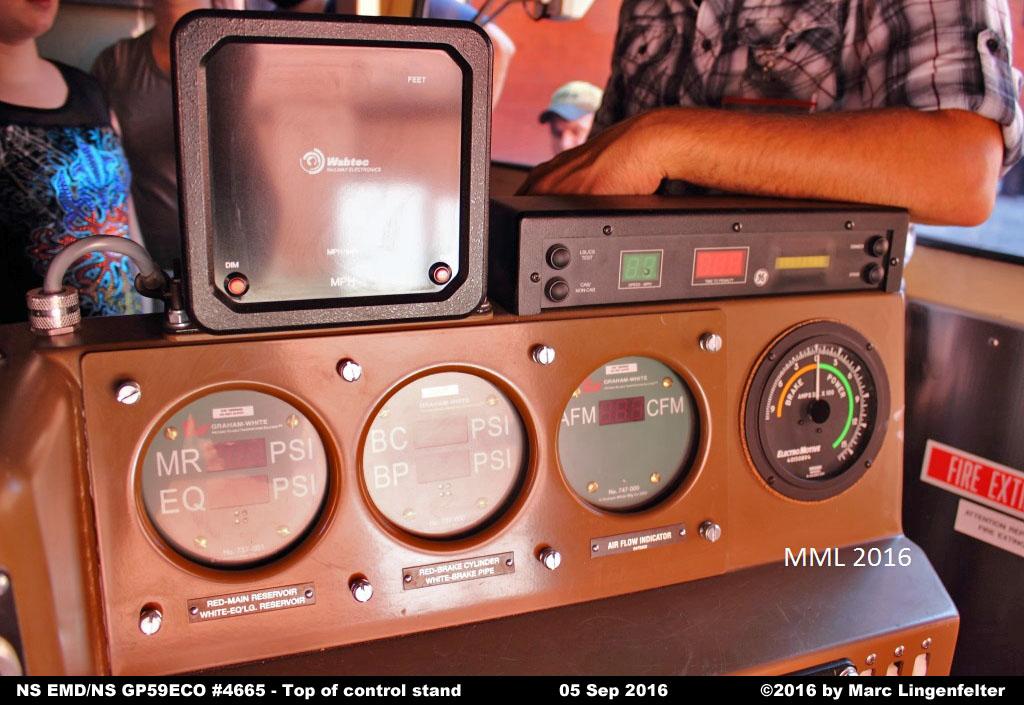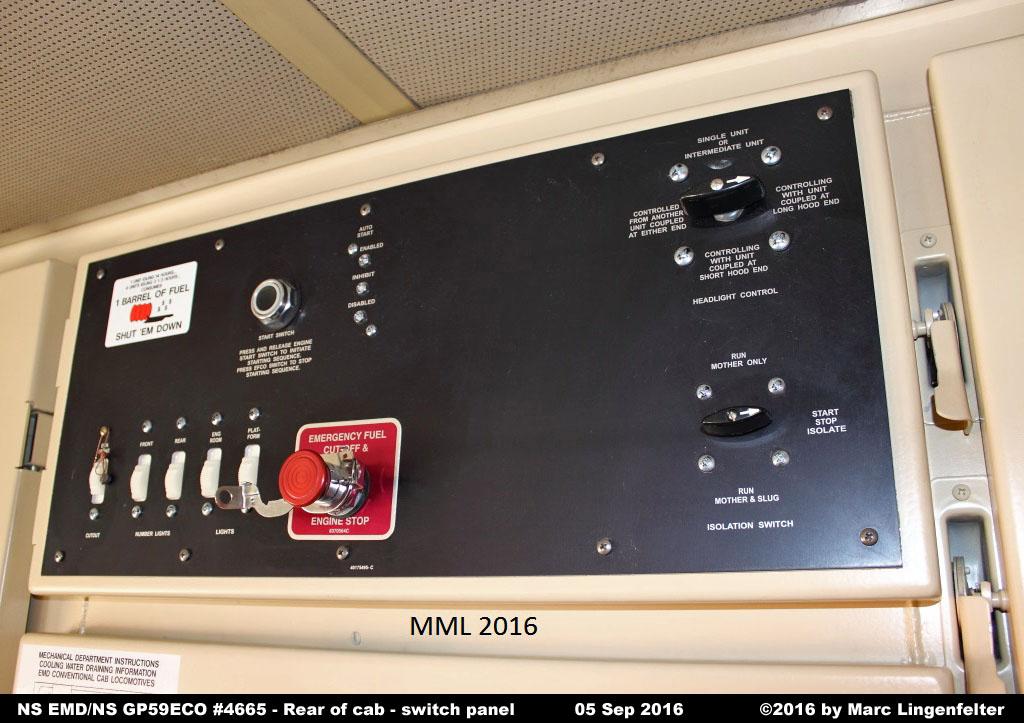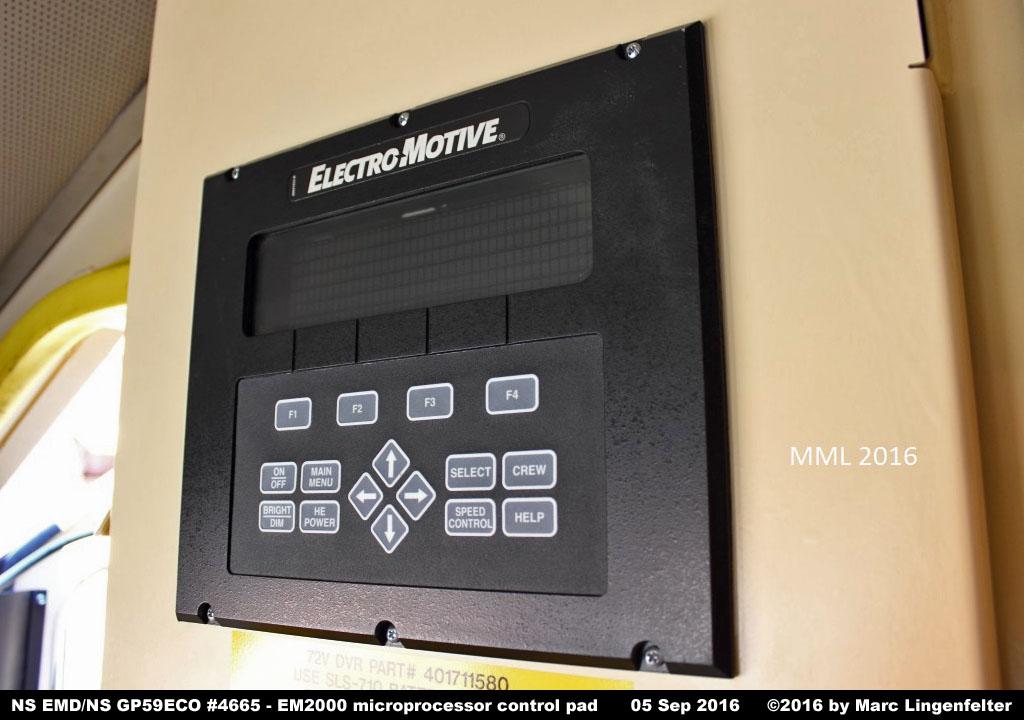 Go to the next page of the tour
---

Please Note: This is the personal website of Chris R. Toth. It is not affiliated with, sponsored
nor supported by Norfolk Southern Corporation.

Information and photos from this website should not be used without permission and/or proper credit.