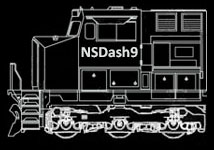 ---
.
Norfolk Southern Juniata Locomotive Shop - Photo Tour
Photos taken at Employee Appreciation Day event 09/05/2016

Photo Page 15 - NS RP-M4C Slugs - NS 623 undergoing
assembly
---

NS 623 was well along in the assembly process
While the first five RP-M4C Slug units were built on the frames of retired NS EMD GP50 locomotives, since
then NS has been purchasing new frames from Curry Rail Services. The slugs are then assembled using
a variety of components. A new NS-designed "admiral" cab and low short hood are used, which are also
purchased from Curry Rail Services. NS has also purchased long hood carbody sections for the slugs
from locomotive salvage dealers. The long hood carbody section of NS 623 was acquired from National
Railway Equipment and was from retired Missouri & Valley Park EMD SD40-2 3080.
Note: In the photo below, NS SD70ACU 7314 can be seen next to the 623 alongside the
Cleaning Shed. Although it had been painted, the unit was not yet completed.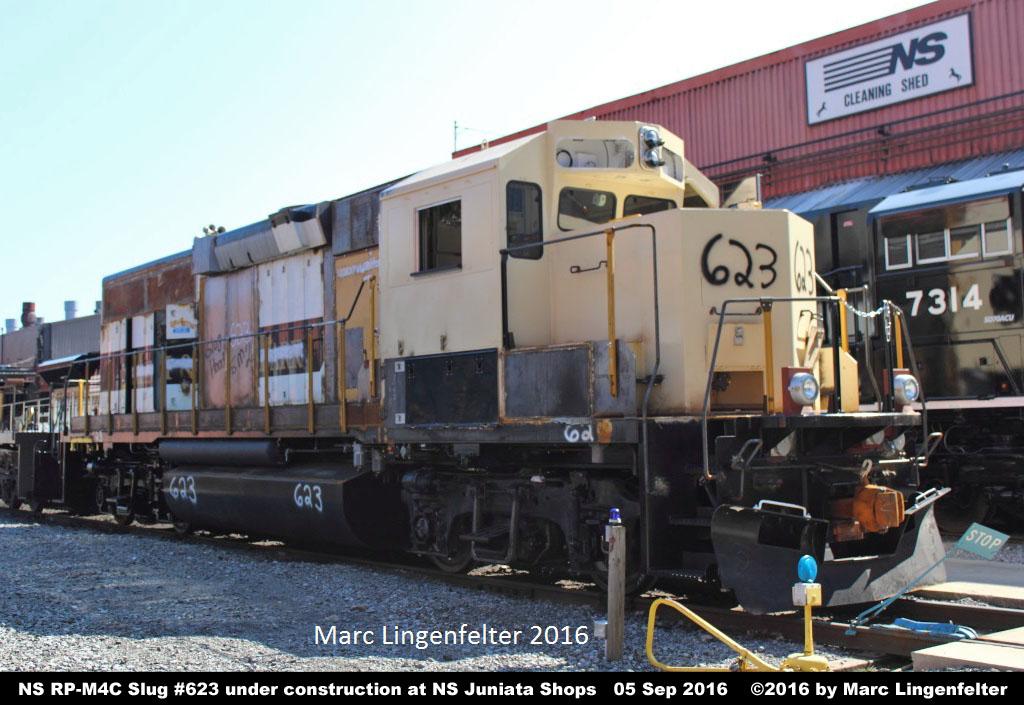 Go to the next page of the tour
---

Please Note: This is the personal website of Chris R. Toth. It is not affiliated with, sponsored
nor supported by Norfolk Southern Corporation.

Information and photos from this website should not be used without permission and/or proper credit.