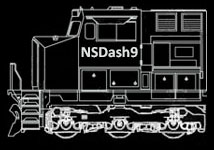 ---
.
Norfolk Southern Juniata Locomotive Shop - Photo Tour
Photos taken at Employee Appreciation Day event 09/05/2016

Photo Page
6 - SD70ACU Rebuilds - NS 7326 undergoing rebuilding
---

NS 7326 was undergoing rebuilding in the Smith Shop
This unit is well along in the process and will soon move to be prepared for repainting. The new electric
parking brake unit can be seen mounted in its new location on the left side of the long hood carbody.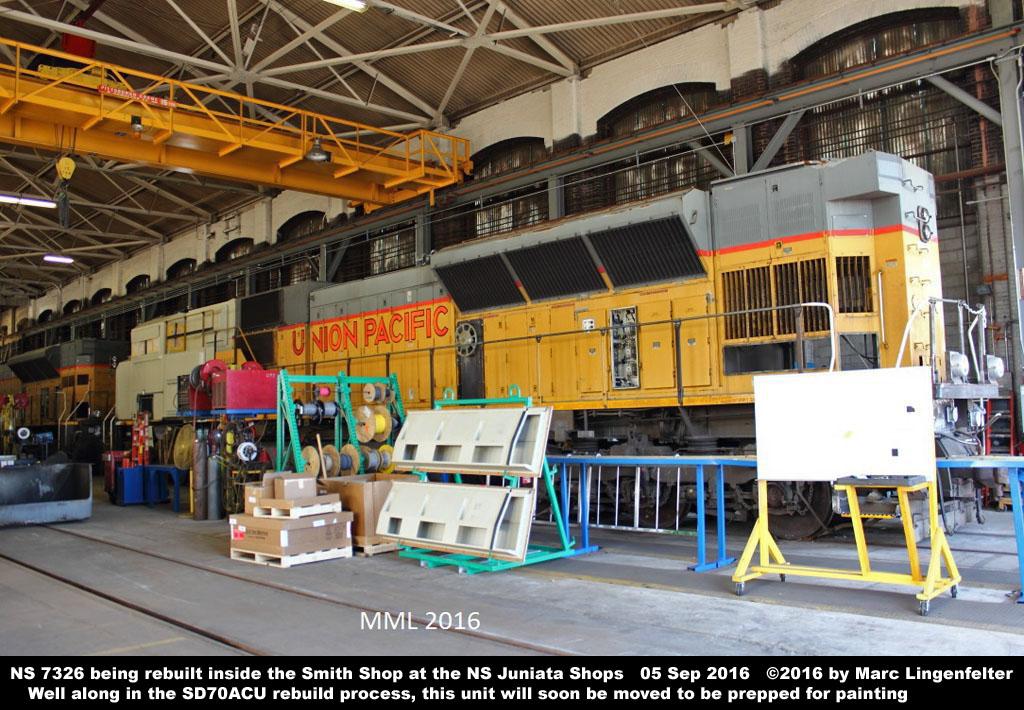 Beginning with the 35th SD70ACU rebuild (7259), NS began adding additional steel to the frame to raise
the maximum weight from 420,000 to 432,000 pounds when fully loaded with supplies (oil water, sand, fuel).
The additional weight allows for better wheel-to-rail adhesion and reduces wheel slip. The additional steel
is added between the frame rails at each end of the locomotive. In the photo below, the fresh grind marks
on the rear pilot above the coupler are where the pilot was cut open to allow for installing the additional
weight. In the front, the deck plate under where the cab sits is cut open, the weight added, and a new plate is
welded in place. NS will add the additional weight to the first 34 SD70ACU rebuilds as shop time allows.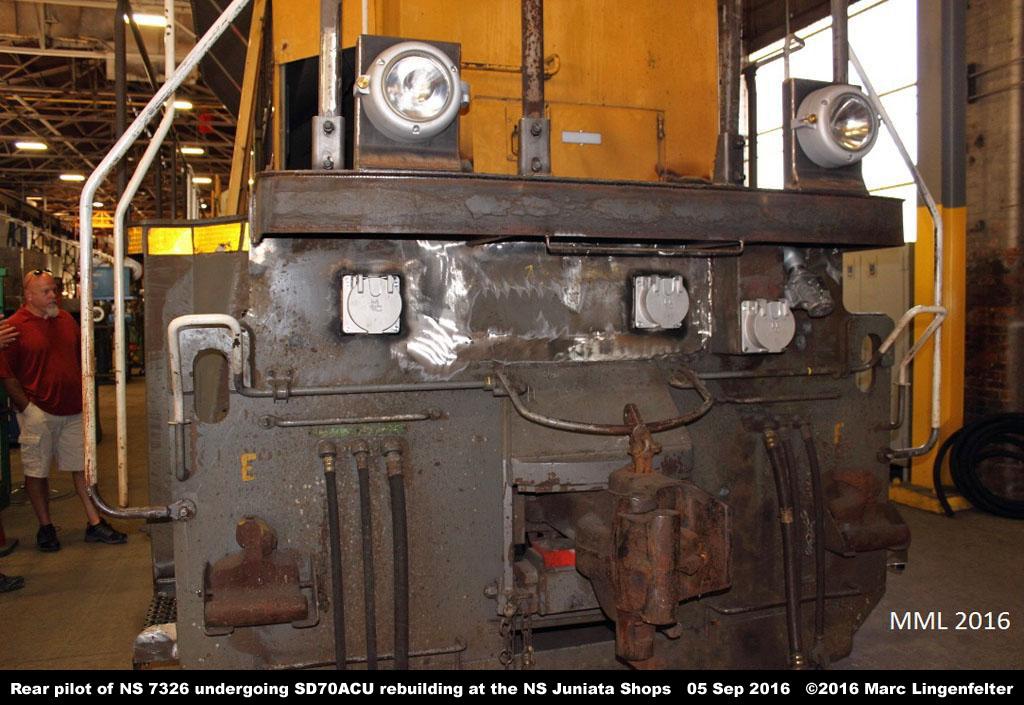 Go to the next page of the tour
---

Please Note: This is the personal website of Chris R. Toth. It is not affiliated with, sponsored
nor supported by Norfolk Southern Corporation.

Information and photos from this website should not be used without permission and/or proper credit.